"Lockdown serie #17"

That damned lockdown is almost over here in Paris, I'm really looking forward to go back to my favorites quarries and spend good time with my pals 😁
In the meanwhile, I keep on working in my tiny living-room at building new light tools for indoor use only and experimenting a lot.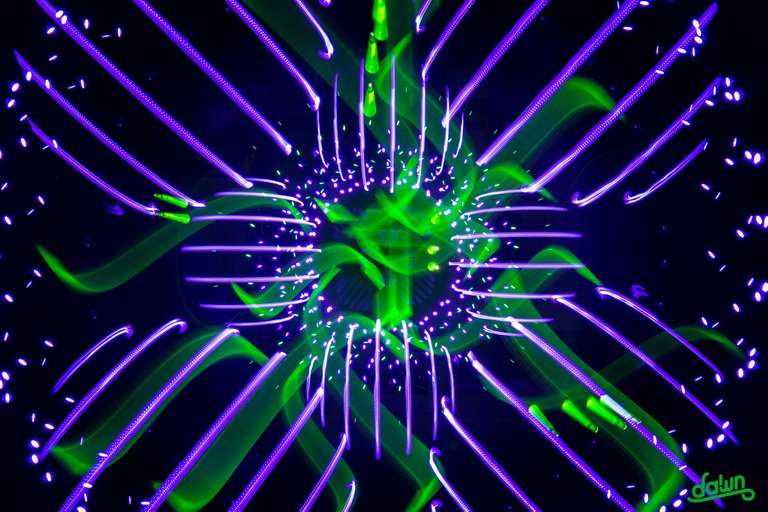 Lightpainting created in real time, captured to the camera in one single photographic frame.
No layers /no Photoshop / no editing exept minor adjustments (lens correction profite, WB, contrast (+12)) and addition of my logo.
Shout out to my kinetic lightpainting brothers here @fadetoblack @mafufuma @oddballgraphics @fastchrisuk @martbarras @stepko @maximepateau @yo-hoho : these guys know how to blow your mind :)
Gear :
Canon EOS 6D body
Canon EF 16-35mm f/4L IS USM lens
Canon RC-E6 IR remote
Benro A4770TN tripod
Jobu-Design Heavy Duty Gimbal Head Mk IV
Settings :
350s
16mm
f/10
100 ISO
May 2020
---
You would like to see more lightpainting here?
Give our Hive Community Lightpainters United a follow and you will be introduced into the world of light painting.
---
---