I found a crate full of stuff I've been shelving for too long : LED stripes, RBG controllers, electric wires...that lockdown is the perfect time to open it and use it!!! During the last weeks, I've been buiding tools for my future outdoor sessions and more fragile stuff to use at home. Back in the days, I was proscratinating a lot, using the excuse of non-having a studio to postponed projets. Now there's no way to run, no way to hide : I accept the challenge!!!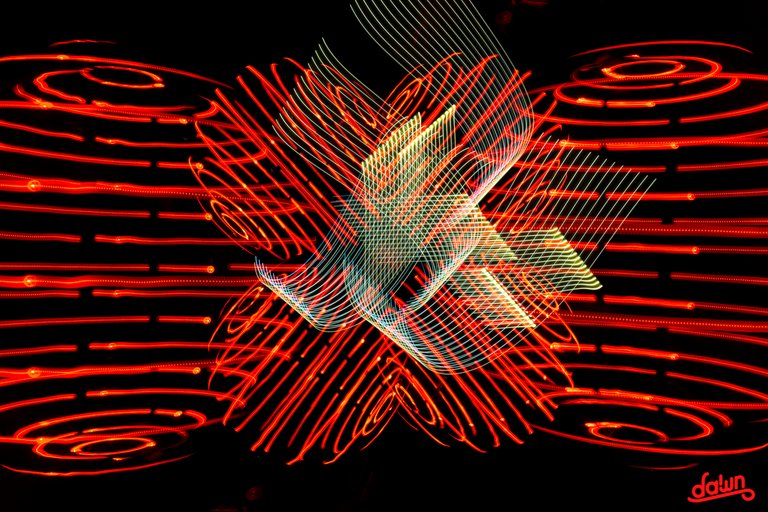 Lightpainting created in real time, captured to the camera in one single photographic frame.
No layers /no Photoshop / no editing exept minor adjustments (lens correction profite, WB, contrast (+12)) and addition of my logo.
Shout out to my kinetic lightpainting brothers here @fadetoblack @mafufuma @oddballgraphics @fastchrisuk @martbarras @stepko @maximepateau @yo-hoho : these guys know how to blow your mind :)
Gear :
Canon EOS 6D body
Canon EF 16-35mm f/4L IS USM lens
Canon RC-E6 IR remote
Benro A4770TN tripod
Jobu-Design Heavy Duty Gimbal Head Mk IV
Settings :
170s
16mm
f/13
100 ISO
May 2020
---
You would like to see more lightpainting here?
Give our Hive Community Lightpainters United a follow and you will be introduced into the world of light painting.