THE ONLY PURE AND TRUE "RELIGION" IS JESUS CHRIST
In life we find various and different types of religions and that is that since ancient times man in order to worship something or someone has invented "religions"

Wikipedia defines the areligion as follows:

Religion is usually defined as a cultural system of certain behaviors and practices, worldviews, ethics, texts, sacred places, prophecies or organizations that relate humanity to supernatural, transcendental or spiritual elements. Although there is no academic consensus on what exactly constitutes a religion, Bernard Lonergan approaches religion as a set of experiences, meanings, convictions, beliefs and expressions of a group, through which its participants respond to their dialectics of self-transcendence and relationship with divinity. [referring https://es.wikipedia.org/wiki/Religion]

The apostle James says about religion the following.
James 1:27
The pure and undefiled religion before our God and Father is this: to visit the orphans and the widows in their afflictions, and to keep themselves unspotted from the world.
(New American Standard)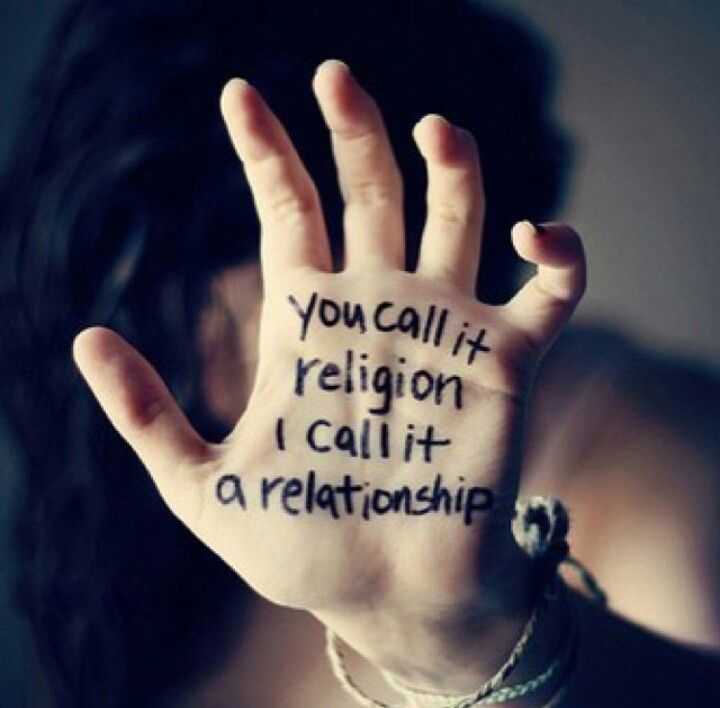 Source
In this sense, maintaining a relationship with the father through intimacy and worshiping him is our true religion.
In this way we understand that religions lead us to nothing but the one who does the will of God who has Jesus Christ in his heart and transforms his life and his whole heart to save himself from the world and to please God.
In this sense we understand that the only "religion" is Jesus Christ because it is the only way to obtain salvation and restoration and to live a pure life without blemish before our God.
In another there is no salvation and that is what the word of God determines it is through his precious blood that we cleanse ourselves and turn away from evil in order to please the one who took us for a soldier.
Many people believe that religions save and seek from here to there to seek the truth but they are wrong because the only way of salvation is Jesus Christ.
The religions enslave you but Jesus Christ gives you freedom because his word warns us that the one that the son of man will liberate will be truly free.
And this is the truth, there is only freedom in Jesus Christ, a freedom that will take you to the true knowledge and wisdom of God so as not to live in darkness but the light of Jesus Christ will be a lamp at your feet and a light to your ways.
Psalms 119: 105
105 Your word is a lamp to my feet,
And a light on my way.
King James Version (RVR1960)
---
---