Feeling at this time that we are firmly refugee in someone I think is unusual because many people today feel distressed and can not find anyone to take refuge in. However, Christians always have a hope in the middle of the tunnel and that from that hope we are willing to see the light because if we have Christ we remain firm in any situation.
Psalms 125
125 Those who trust in Jehovah are like Mount Zion,
It does not move, but remains forever.
2 As Jerusalem has mountains around it,
Thus Jehovah is around her people
From now and forever.
(RVR1960)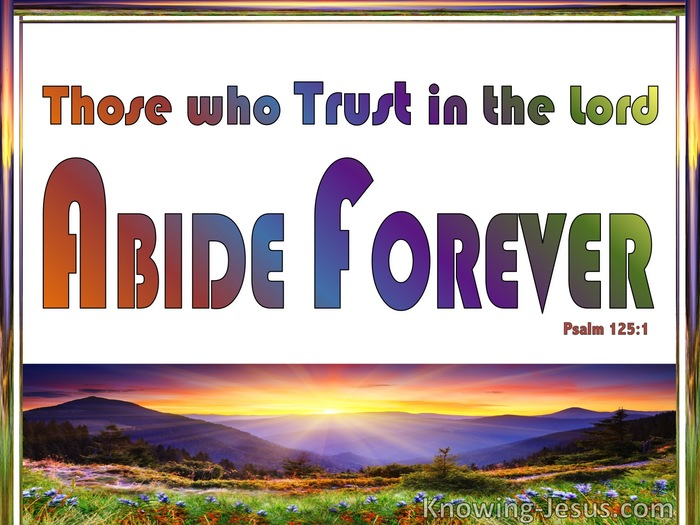 Source
The mount of Zion in the Bible is a symbol of security for this reason the psalmist makes a metaphor of the confidence of Christians with this mount and clarifies that those who trust God are like the Mount of Zion that nobody can move them because they are firm in his conviction and in his hope
Likewise, he makes a comparison with Jerusalem, which is located in a chain of elevations that extends from north to south, parallel to the western bank of the Jordan River and affirms that in the same way he will be with his people forever and this is the reason why which wes cristianos think and act differently because we trust these words as well as other arguments that point us to the veracity of God with his people
To remain in God is to serve Him with your heart and sincerely live to adore Him, obey Him and walk in the direction of His truth, and that is when God, by our obedience and firmness, grants us the privilege of surrounding ourselves to remain forever in His truth and true freedom.