CHALLENGE EMPOWERING A COMMUNITY WEEK 1-ANEXX "A"
1.- Register System
To enter as a member of the Heart Church community you must access the REGISTER option on this page and provide the following information: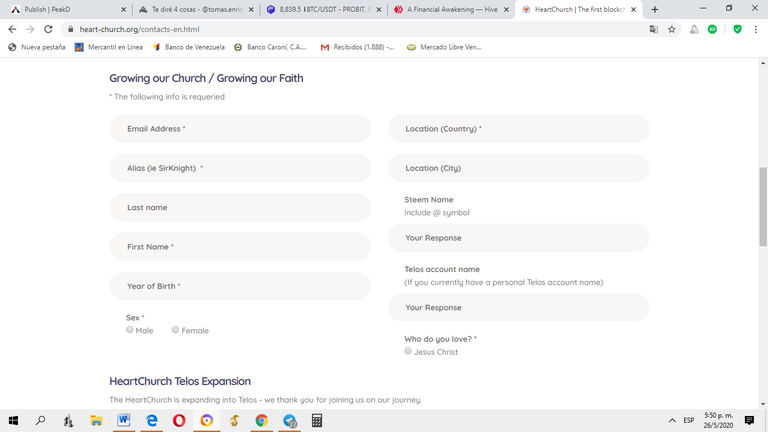 [Screenshot by:@tomas.enrique]
Once the form is completed (it is important to choose the name of the contact) press the SUBMIT button to save the operation.
Until the next tip tomorrow.
Please visit this page: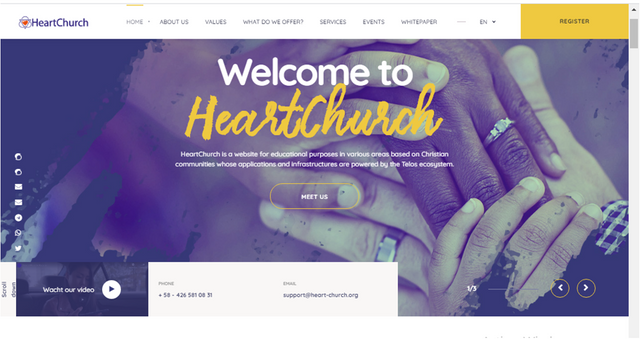 https://www.heart-church.org
Actually is being builder a dynamic website that will integrates a corporate blog and will be positioned correctly in this organization.
They will have their digital marketing owners and more specific publications.
In Next Posts I Will Speak About.
For example:
Thuesday 26 -> Introduce to The Community
Wenesday 27 -> Introduce to The Register System
Thirday 28 -> Show Room of How to Make a Post
Friday 29 -> Proposal of User Guide
Any questions or suggestions are communicated through the channels: https://t.me/steemchurch_telegram Telegram:@darlenysugas
Original Text of:@tomas.enrique
Receive very blessings.



[Use of Image authorized by @heartchurch]My special thanks also goes to: @darlenys01, @sirknight,@sniffnscurry, @heartchurch @maxdevalue @uyobong
also to: all the parishioners.
heartchurch goldencenserdaily sc-v marlians christian-trail ldblog telos sc-g sc-n sc-telos sc-philippines PALNET MOTIVATION LIFESTYLE NEOXIAN