CHALLENGE EMPOWERING A COMMUNITY WEEK 1
Starter the week 1 of this challenge i want to say that in the Landing Page can us see various options, as:
1.- Register System
2.- Applications
3.- Support e-mail
4.- Currency Mentions
and several other things that, may will help us in a progresive process from zero until high level of understand.
Please visit this page: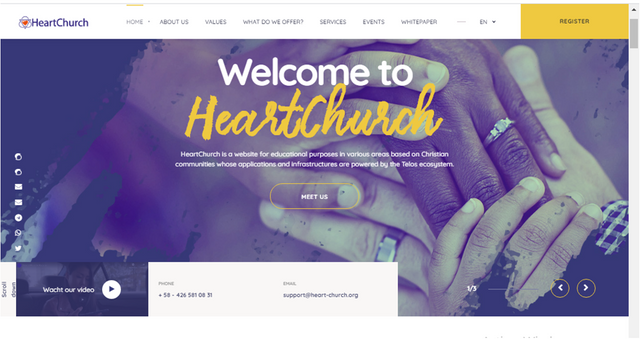 https://www.heart-church.org
Actually is being builder a dynamic website that will integrates a corporate blog and will be positioned correctly in this organization.
They will have their digital marketing owners and more specific publications.
In Next Posts I Will Speak About.
For example:
Thuesday 26 -> Introduce to The Community
Wenesday 27 -> Introduce to The Register System
Thirday 28 -> Show Room of How to Make a Post
Friday 29 -> Proposal of User Guide
Any questions or suggestions are communicated through the channels: https://t.me/steemchurch_telegram Telegram:@darlenysugas
Original Text of:@tomas.enrique
Receive very blessings.



[Use of Image authorized by @heartchurch]My special thanks also goes to: @darlenys01, @sirknight,@sniffnscurry, @heartchurch @maxdevalue @uyobong
also to: all the parishioners.
heartchurch goldencenserdaily sc-v marlians christian-trail ldblog telos sc-g sc-n sc-telos sc-philippines PALNET MOTIVATION LIFESTYLE NEOXIAN