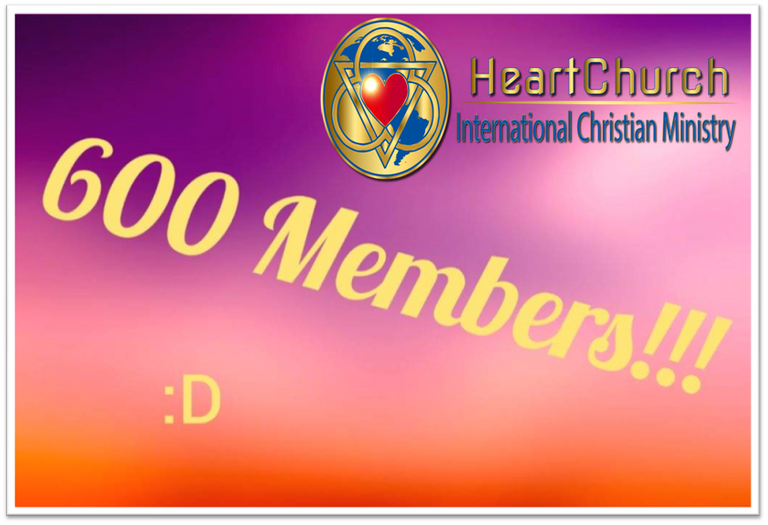 My blessed brothers who make life in this great family that is HeartChurch, we have already reached 600 subscribers and we are very happy to be able to share the word of God day by day on digital platforms, it is appropriate to mention that in this time of adversity for which we are going through, we have also placed a measure of flexibility in terms of the rules, in the aspect of cures, trying to incentivize each of the people who write in our community without distinction.
For this we are in the world to be supportive, the sense of belonging that we have is that of the love that Jesus taught us, no matter our personal merits, we are here united in the same spirit in the time of difficulty moving forward with much faith and hope that we will see better days in our homes and families. On the other hand, I invite you to have a little patience and work for each other.
Until now we have helped many people and even families, we can never despise the blessing that God sends us no matter how small it is, we must be decisive, grateful and soon we will reap fruits, although we cannot resign ourselves, we can have a courageous attitude towards setbacks.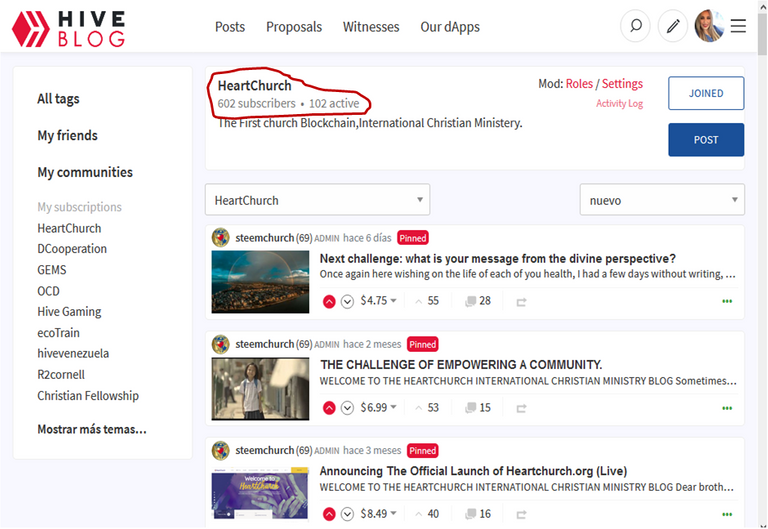 Thanks to all those who write in our community, we hope to continue reading about you and your testimonies of life. Finally, let us offer a prayer for all those who have made it possible to be here and now, @sirknight and that God continues to strengthen his life and that of his family.
TURN ON YOUR LIGHT, LET IT SHINE !!
I share a melody made by Marcos Molina @minuetoacademy, based on the Good Samaritan for the social work of HeartChurch Venezuela and the Bread From Heaven project, simply beautiful.
Remembe: We are doing this not to fill a space, but to exercise and develop responsibility, commitment and leadership, coupled with the ability to multiply in each geographical or virtual area.
Any questions or suggestions are communicated through the channels:
https://t.me/steemchurch_telegram
Telegram:@darlenysugas
My life belongs to God and neighbor, while there is encouragement in me, it will be an honor to do everything I can to bless the land.
- DARLENYS UGAS
EXPRESS THE LOVE OF JESUS THROUGH:
Thank you to all who contribute their votes to our community:@pennsif, @penguinpablo,@exyle,@mhm-philippines,@luppers,@payroll,@redpalestino, @arcangel,@gerber, @hanshotfirst, @theycallmedan.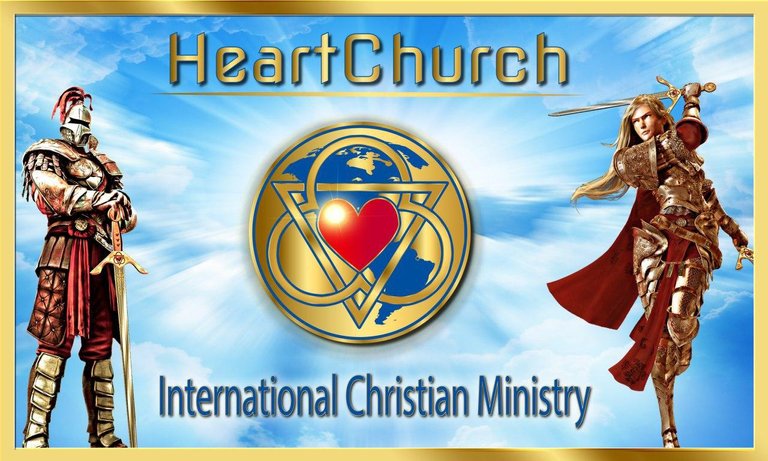 ---
---