Many people do not believe that God is their creator and have a wrong idea about the universe of evolution and creation, but those of us who believe in God because there are irrevocable arguments know that God is the creator
of the entire universe and is our highest creator because we were born by His supreme will is not chance, we are not evolution, we are his wonderful creation.

He was present and is present in all of creation sustains us with his power and has cared for us from the moment we were born until the last day of our lives

◄ Isaiah 46: 4 ►
Even until your old age, I will be the same, and until your advanced years, I will support you. I have done it, and I will carry you; I will sustain you, and I will deliver you.
New American Standard Bible

God has protected us and cared for us granting us his protection and the right to life and he has promised us with promises from antiquity to those whom I have cared for from the cradle even in old age I will be the same I will be his God I will sustain him.
In other words, the Lord says remember what the psalmist says "my embryo saw your eyes"

Life is a miracle the way how we are formed in the womb of a woman is a perfect miracle that can only be created by a perfect God no man no one humanly could have done such a perfect work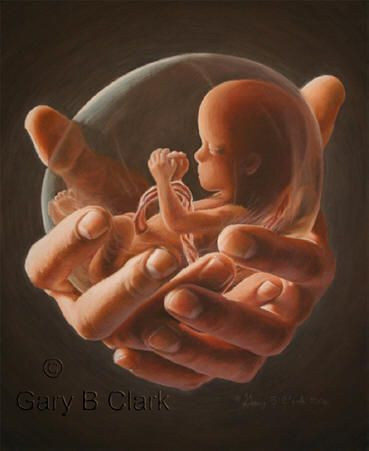 Source
However the words said by the psalmist are incredible "our embryo see his eyes" that has no human understanding when looking at it naturally it is incredible to understand the magnitude and greatness of our heavenly father our creator
The way we are developing in the mother's womb is something amazing too beautiful and pure biologically it is majestic
Psalms 139: 16
16 My embryo saw your eyes,
And in your book all those things were written
Which were then formed,
Without missing one of them.
King James Version.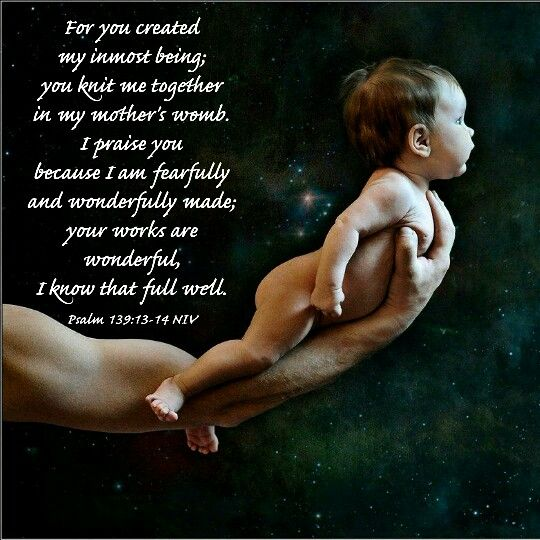 Source
This statement is extremely wonderful! too sublime and too big to understand but really true to understand life includes being aware that we have a creator and a wonderful father who takes care of us because he was present while my embryo was forming your embryo and mine saw God he was present there
we are children with powerful purposes and destinies because we have the best creator the best father the best love ... we have God and that is more than enough in this world because if we have God we have everything
There is no doubt that God is our creator, there are real arguments that we are made by God. No one will be able to demonstrate the opposite, nor will they be able to demonstrate that God cares for us from childhood to today
Let us never forget that he is our father, our maker and also our protector. All those who believe in God believe in his promises which will follow us every day until the end of the world, whether we live or die.
Message reproduced on the Steemit platform, shared excusively in the HeartChurch community.