Do everything without grumbling or arguing, Philippians 2:14 NIV
I recently went to see my grandma in the village. While I was there, I noticed that after the usual first two days welcome where I was celebrated like a princesses. Almost no body was interested in what I ate, wore or did. In fact, it was obviously obvious that those guys were already tired of me becoming a burden to them by not washing the dishes, fetching water, or carrying out other home chores. I was kinda surprised because I never begged them to be treated like a princesses, neither did I oblige them to wash my plates after cooking.
Proverbs 13:10
Only by pride cometh contention: but with the well advised is wisdom.
As a matter of fact, seems like some of them were envying me or not happy that I didn't help out in the kitchen. They may have thought that I was an amebo. meaning someone that cannot work. That was kinda funny. Guess what, I didn't complain or murmur.
Rather, I took them by surprise. I woke up the next day as early as 4 am. Washed the dishes and the laundry before 5 am. Thank God for the power supply that lite the room.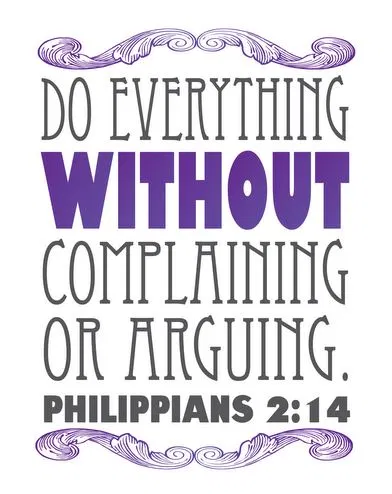 source
I then preceded to mopping the kitchen, parlor and toilets. The were startled when I tried opening the door to go and sweep the outside. Before they could tell what was going on, I had finished sweeping and weeding outside.
They were surprised, I mean those guys that complained about me being lazy. She virtually couldn't withhold her emotion when she begged me not to mop her room. She took the mopping stick from me admits tears explaining that she's sorry for her wrong perception about me.
Well, I didn't blame her for murmuring about my inability to help out, but was rather grateful to God for giving me an opportunity to go visit my grandma. I succeeded in leading her to Christ just through my life of humility. At the end, when I was about living, she cried begging that I come again sooner.
Beloved brethren, in our Christian walk, they may be people who would misunderstand our motive and good deeds. We too may be caught napping with complains and murmur about other brethren who seem to be more gifted or graced thus sinning against God.
It should therefore be our prayers that the Lord should help us all not to murmur like the children of Israel who told Moses that they want to return to Egypt just because of a little challenge the encountered on their way to the promise land.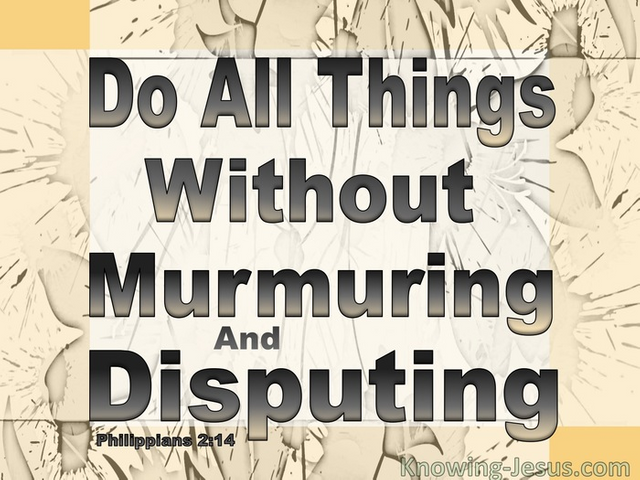 source
May the Lord help us all in Jesus name amen.