En the past he suffered from a strong stomach disease, did not know Christ, lived in anguish, anxiety and always in a bad mood, product of the same stomach disease. Life was a constant struggle between pain and pain reliever. This whole situation filled me with anger and brought me into conflict with my family. I had no peace. Today, after a long time, I received Christ as savior, I have peace and the disease left my body. Christ is the guarantee of health and true peace.
Peace I leave you, my peace I give you; I do not give it to you as the world gives it. Not your heart be troubled, neither let it be afraid.
Juan 14:27 King James Version (RVR1960)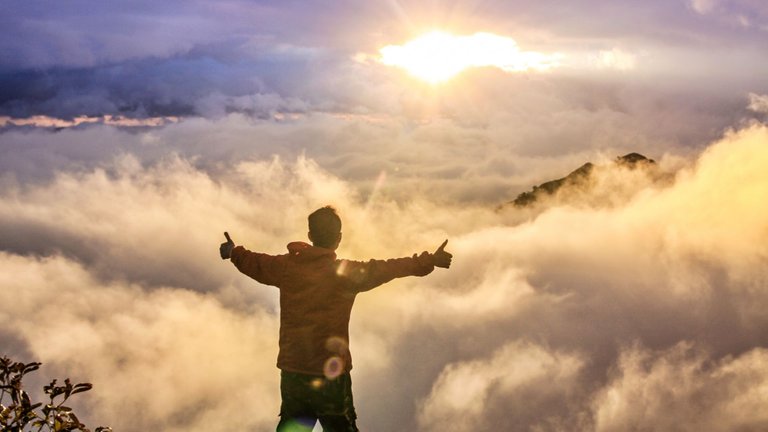 Imagen source
I really like this biblical text, because really when I came to Christ, I was able to rest not only from my illness, but also from that sinful life full of evil. When you begin to walk with Christ, you feel an enormous peace that covers your heart, you feel that the shadow of Christ's peace envelops you all the time and neutralizes anxiety, anguish and everything that makes you uncomfortable.
Nothing better than the peace of Christ. In the world to try to forget the problems and feel some tranquility, I took refuge in alcohol and everything the next day was a disaster. Instead of taking care of the disease, I did the opposite. In the world peace is feigned, but when you experience the power of Christ, peace is real and lasting.
When the Lord Jesus says, "My peace I leave you, my peace I give you, not as the world gives it", it is because it really is a peace that neutralizes the war of sin and disease. The peace of Christ makes you experience the ineffable joy of the Lord. I recommend that you do not leave the shadow of Christ's peace, because it is a guarantee of health and permanent joy.