Surely you are one of the people who asks, Why am I not so successful in life? Perhaps the answer would be to review what you are prioritizing and how the day begins.
29 You, therefore, do not worry about what you have to eat, nor about what you have to drink, nor are you in anxious restlessness. 30 For all these things seek the peoples of the world; but your Father knows that you have need of these things. 31 But seek the kingdom of God, and all these things will be added to you.
Luke 12: 29-31 New King James Version (RVR1960)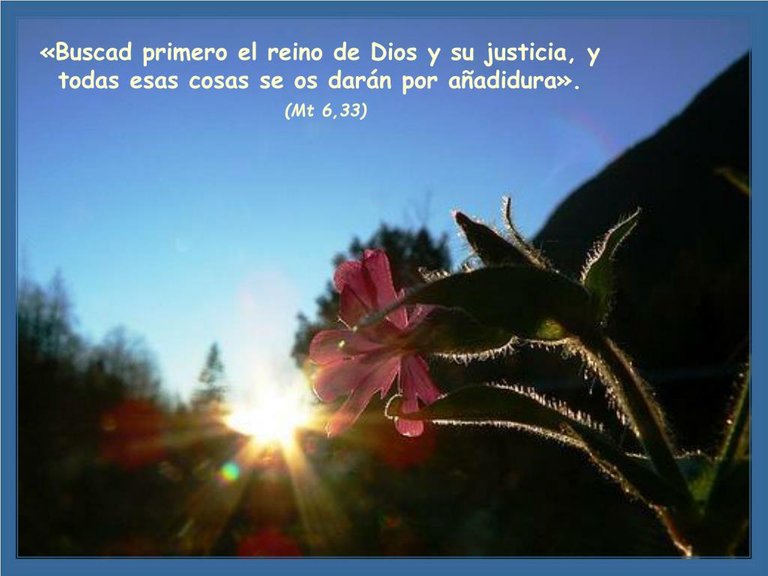 Imagen source
In the word of God we find an order established by the Lord in order to receive the necessary rewards in life. That order begins by giving God first place and then the result will be the things that God adds so that we can do well in everything we undertake.
When we say that we must give God first place, it implies considering God in everything we are going to do. If we are going to start a day of work, God must be the first source of energy to whom we must go to present ourselves before him in prayer and then meditate on his word in order to receive the revelation of something that we expect in our work. If we have a special matter in our business, the important thing is to entrust to the Lord what we are going to do, so that it is God who directs the meeting and gives us the appropriate recommendations to achieve success in deciding what to do.
The word teaches that God must take first place in everything and then the basic things of life such as food, clothing and shoes, are elements that God knows we need and that He as Father knows that it is His responsibility to supply it to us. Serving God is the priority. We must develop a devotional and congregational life with the brothers of the faith, which will allow God to act in our favor, supplying all our needs according to the riches in glory that we have in Christ Jesus.