2corinthians 3: 18 But we all, with open face beholding as in a glass the glory of the Lord, are changed into the same image from glory to glory, even as by the Spirit of the Lord.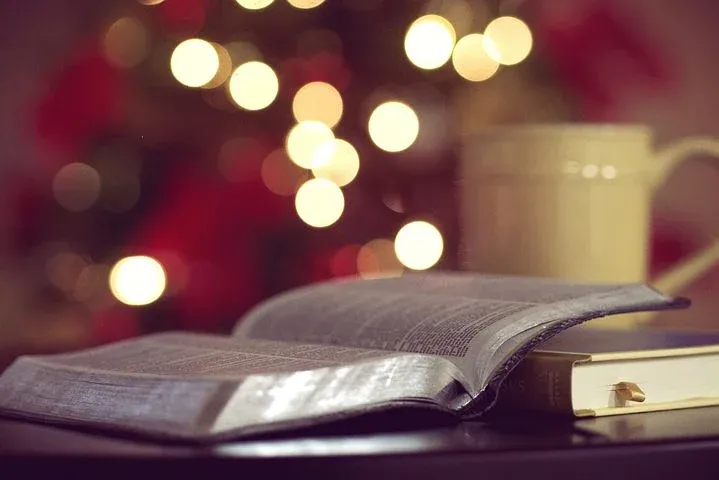 [source]
the word of God reflects the true nature, identity, origin and heritage of a new creation in Christ.
Gods word is a mirror to every new creation. the moment you are regenerated, and God's word take root in your heart and transform you. You no longer of the world but your origin is switch. You are one with Christ.
---
Christians are the word practitioner. But many christian do not know This. Ephesians 5:3-4 which says,
"But fornication, and all uncleanness, or covetousness, let it not be once named among you, as becometh saints;Neither filthiness, nor foolish talking, nor jesting, which are not convenient: but rather giving of thanks. this is not a commandment of what a believer must not do. Rather it shows you who you are ; you are the righteousness of God in Christ.
---
The word of God reflects the true nature, identity, origin and heritage of a new creature in Christ. The more you look at the word, the more you see yourself. Having received the holy spirit, the love of God is spread abroad in your hearts by the holy ghost which is given unto you. As a new creation, we naturally come to abhor what Christ abhors. Whatever Christ hates, is what a new creation hates. If Christ hates fornication, it comes naturally to a new to hate fornication.
---
You are the expression of the unseen Christ, the brightness of his glory. As Christ is, so are you in this world. As you meditate on the scriptures, the word suddenly comes alive in you and you discover who you are in the word, your beauty and glory increases. This is the make -up of a new creation. Your life moves from glory to glory through the never changing word of God.
---
As a new creation, constantly meditate on the Word of God. A word filled christian is a prevailing christian.
---
Thank you for engaging my blog.