Watching the news this morning, I was completely surprised by the large number of people infected with (Covid-19) in the world, especially in developed countries such as the United States of America, Italy, Spain and other nations.
Anyone enters a state of nervousness knowing that this terrible disease continues to kill many people. However, you consider yourself and look around you, and you are healthy as your family.
In your particular case, you have no family member with the "coronavirus" problem, but have you asked yourself, how do infected people and relatives of infected people feel?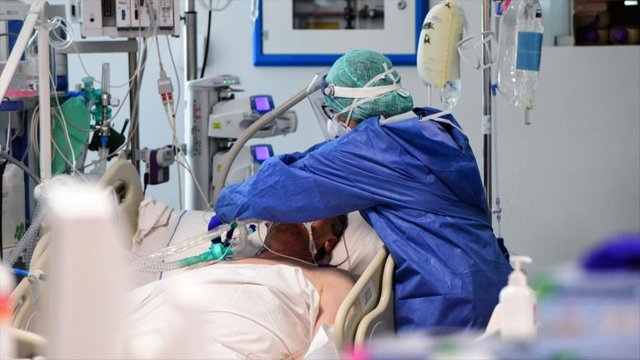 Imagen source
1 Brothers, if anyone is caught in any fault, you who are spiritual, restore him with a spirit of meekness, considering yourself, lest you too be tempted. 2 Bear one another's burdens, and so fulfill the law of Christ. Galatians 6: 1-10 New King James Version (RVR1960)
When we feel healthy and free of problems, we lead life very smooth as well as very calm and safe. Nothing in your environment bothers you, you feel great peace and you can enjoy with your friends and family. The issue begins when something suddenly comes into your life that robs you of your peace and health.
Covid-19, is a disease that came suddenly, that the whole world did not expect, and has robbed many people of peace and health.
In these moments, life goes in two ways, first: there are people like you and me, surely thanks to God, this disease has not touched us. Perhaps we can say why the "Angel of Jehovah encamps around us and defends us." While we are healthy we trust that God protects us from all evil, Our mind enjoys positive thoughts and the thoughts of God. Everything runs in complete peace. Secondly, we have people who have families infected with Covid-19 or surely relatives who have already died with this disease. You can imagine the dramatic situation these people are experiencing, their pain, suffering and sadness; and that suddenly all their peace and security came to them on the ground.
The word exhorts us that we have to cry with those who cry; and we have to suffer with those who suffer. It is important to put ourselves in the place of people who at this very moment suffer the pain and loss of a family member due to Covid-19.
We are living in a time that demands solidarity from us. It is a time to suffer the pain of those who suffer. Have you ever wondered how a person who has been detected today has Covid-19? It is quite hard and strong for that person, his spirit and emotions knock him to the ground, and negative thoughts fly through his mind, that he could die.
Put yourself in the other person's place and you will understand their pain, anguish and sadness. The word used at the beginning of this publication tells us: "...... considering yourself, lest you also be tempted."
No one knows what God can allow to evaluate our faith. The important thing is that we consider people who are going through terrible situations in the world, "lest we, too, be tempted."