I remember the difficult moment that I had to live with my family when my older brother died. It was a completely painful situation, we all felt desperate, we needed a word of encouragement to help us ease our pain.
I understand that no person is exempt from going through difficult moments that produce despair, it is precisely in those moments of adversity that we need a word of encouragement that comes from God.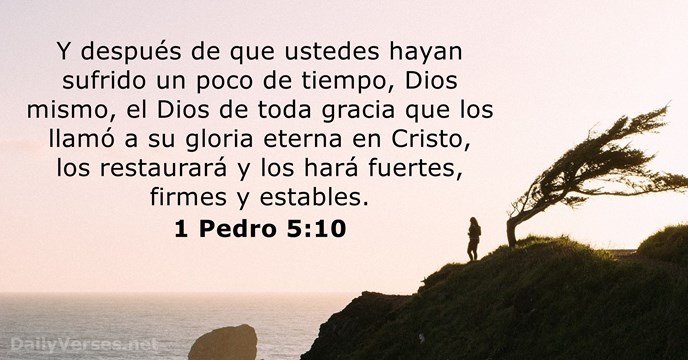 Imagen source
Going through moments of suffering is a natural stage of life that we will have to face. We all want those painful moments to pass quickly. In my particular case, my soul broke when I heard my mother's screams for my brother's death. It really is something that hurts a lot. He who lives a stage of suffering, only wants to remove that moment from his life or to pass quickly.
I remember that what most encouraged me to overcome that stage of pain were many psalms written by the psalmist David who went through many moments of affliction and only received encouragement by taking refuge in God.
The psalmist David speaking to God said to him: "How long, Jehovah? Will you forget me forever? How long will you hide your face from me? "Psalm 13: 1.
Certainly, it was a time of suffering that David was going through, and he thought that God had forgotten him. David thought that God was hiding his face from the pain he was experiencing.
This psalm shows us that it is a painful stage that can come to us at any moment, to the point of believing that God forgets us and does not even look at us.
In this same Psalm 13, David with all that he was living and feeling lonely, also makes a statement: "But I trust in your mercy; My heart will rejoice in your salvation ", Psalm 13: 5.
David found encouragement in the Lord, recognized that God's mercy was great and could trust Him. The psalmist knew that his joy and contentment was in God's salvation.
David patiently waited for the day of suffering to pass and remembered that God's salvation would bring him immense joy.
When my parents began to recreate in the word of God, they found the breath of life to rise from the difficult moment that we had to live and God gave us the strength to get up and start a new stage of life with greater confidence in the Lord.