Dear brothers and sisters in Christ
In the world that we who have lived in this moment have to share this beautiful planet, God's gift, humanity at this moment is blessed to be able to communicate and establish bonds of friendship and commitment through the help of social media.
Going back to history we have examples such as those of the Apostle Paul who left his testimony in his letters to the churches and who represent a treasure of humanity, think about that time where the trips were made by land and by sea and their duration was several days subject to adverse meteorological conditions, a difficult economic condition, having to visit cities where religions and beliefs were followed far from the worship of the one true God. All this means that the evangelization work of the apostle Paul for the Nations leaves an indelible mark and has an imponderable value due to the difficulties he suffered, since his steps were guided by the power of the Holy Spirit.
Looking at ourselves in that mirror of time and analyzing it based on our current life in which we can "instantly" communicate with other people, have information about what is happening in another place in real time, transmit our ideas clearly through a blog, make exchanges of goods and services expeditiously. It conditions us that our evangelization work can be easier and we can reach more people giving them the message of salvation of Our Lord Jesus Christ.
That said, by having a platform like HIVE in which we have the concept of communities and in which our HeartChurch community is developing evangelization and social work aimed at spreading Christian values, empowerment, help among parishioners that we make life in this new space of the Blockchain, so one of the purposes of our community is to use the latest generation media to spread the message of our Lord Jesus Christ.
For this, our HeartChurch has defined a line of action oriented towards integration in the steemit platforms as an initial nest, its subsequent attachment to Telos technology with the use of an online tool for the spiritual strengthening of the parishioners with the daily reading of sacred scriptures such as the Golden Censer, its Heart Token based on Telos Technology and its incorporation into the Peeranha platform. Recently as a result of the Hardfork steem, it was migrated to the Hive platform which is currently in a process of expansion and growth.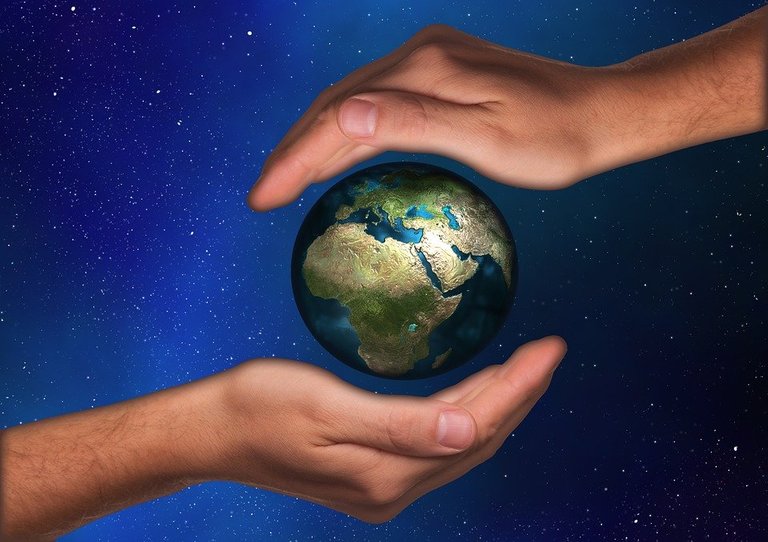 Image
All of this creates the need to look for a common meeting place in which the purpose of the church and its conception is managed in an integrated manner. It is there that we are waiting for the official opening of the HeartChurch website in which it will be specifically exposed. the programs and projects that the church would be managing both now and in the future.
It is worth highlighting the work of Apostle Darlenys, @darlenys01, who with her tenacious work is happily completing the launch of our site. In addition it is necessary to highlight the good disposition and engine of the project as is our beloved @sirknight. Many people are behind this achievement, your recognition will certainly be rewarded by our Lord.
In my case I offer my humble collaboration in the tasks that the leaders of HeartChurch consider so.
Before finishing, I take the opportunity to include the message that the Golden Censer has given me today, April 27, which gives me a word of encouragement that enhances everything I have expressed here.
Memo:
Accept one another, then, just as Christ accepted you, in order to bring praise to God. Romans 15:7 NIV


[screenshot @felixgarciap]
Recive my affection and blessings.
Information about Telos Blockchain and Golden Censer
As part of the daily promotion of #heartchurch, the parishioner has the help of the Golden Censer who in addition to providing Hearts nourishes the believer with a verse from the Bible.
So with the support of the Holy Spirit the believer meditates and prays with the blessings given daily by the Golden Censer. In order to receive this blessing, you must have a Telos account and an account with the extension .jc, which must be previously authorized by Heartchurch.
Telos allows you to create a free account and makes available an official Sqrl wallet. However, you can purchase a free Telos account through the @Heartchurch form with suffix .jc, who assign you, among other things, the cpu and net necessary for the operation.
https://docs.google.com/forms/d/e/1FAIpQLSffGhsTf2okmbFtcRIYxTE0IiRlRjBEhDpsA8-D5tOPOC6IUg/viewform
If you want to know more details, we invite you to read the blog written by the Telos Foundation in the following link:
https://medium.com/telos-foundation/telos-a-place-for-purpose-dea6f79cde5d
I am proudly a #Heartchurch member.


[Use of Image authorized by @heartchurch]
My shoutout goes to our sponsors:
@darlenys01, @sirknight,@sniffnscurry,@pennsif,@adollaraday,@fundition,@charitycurator, @theycallmedan,@curatorhulk, @impactn-projects,@partiko, @writeandearn, @maxdevalue
My special thanks also goes to @adollaraday @reliquary @sniffnscurry @heartchurch @maxdevalue @uyobong @sc-g @sc-v @sc-n @sc-telos @sc-philippines and all the parishioners.
Please upvote and resteem this post if you found it good for others.
God bless you abundantly.