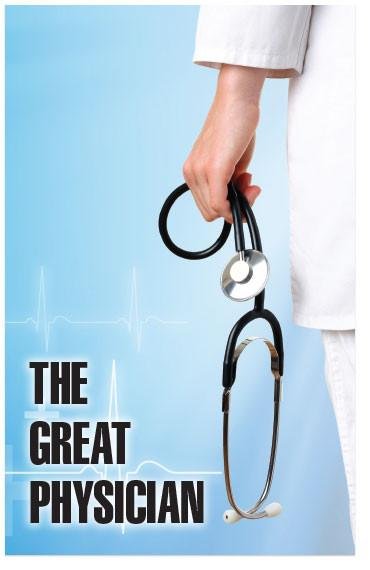 Image Source
Whose report do you believe? The doctor's report who the report of our Lord who is the custodian of our health and life?
JEREMIAH 30:17
But I will restore you to health, and heal your wounds,'
declares the Lord, 'because you are called an outcast, Zion for whom no one cares.'
I have so many incidences of having one sickness or the other and I was afraid of the outcome but sincerely, when I took it to the Lord, I was cured.
Last year, my mum was diagnosed with diabetes and the doctor told us that we've got to be managing it if we still want her to survive. I was afraid when the doctor gave me the list of things she needs to be on and the drugs she needs to take to manage her situation.
I just wouldn't believe my mom will rely on drugs for survival. The doctors and nurses who attended to us where are sad and carrying pity faces as they knew what it takes to manage a diabetic patient.
I wasn't afraid of losing my mum, I was afraid because I knew the responsibility was on me and I wasn't having good pay.
I was depressed and I remember crying all day at work about the heavy responsibility I would be bearing now while I had other responsibilities to take care of that required money.
The next day, I went to my pastor's wife and told her the situation at hand, she answered me, Evelyn "There is nothing God can not do, go to Him" She prayed for me and I left for my home.
When I got home, I remember the woman with the issue of blood in the bible who wasted her money on physicians but never got a cure not until she met Jesus Christ she got her healing. She got her healing not because Jesus laid hands on her, she got her healings because she had faith that only God can heal her.
I prayed that day and we always prayed because I knew I can't handle the situation. I am not buoyant enough to take up the burden of buying drugs every two weeks which costs more than my earnings.
After the first drugs finished, anyways, the doctors expected us to come for another, and I knew I can't afford it. I walked up to my mom and told her she has to be strong and that she shouldn't plan on leaving on drugs because I can't afford it. I believed God will heal her.
After some months, we went for a check-up and we found out that her sugar level had reduced. The doctors were surprised as they asked us what we were taking since we did not come to buy the drugs.
Well, told them that we couldn't leave on drugs so from time to time, I had to squeeze bitter leaf for my mom to drink which reduced the sugar in her.
God, is the best physician we should put our hope in, if He has not given a report about a certain situation then the situation does not exist.