MATTHEW 10:42
And whosoever shall give to drink unto one of these little ones a cup of cold water only in the name of a disciple, verily I say unto you, he shall in no wise lose his reward. Vs. 42
Many Christians give so that they may be given back when they are need, while others give so they can have people praise them or talk about their deeds. God does not work that way, He says love your enemies not because you want to but because of gospel sake. Now a days, things are changing that many Christians who give arms to the needy go to the extent of publishing their good deeds after doing that for people to see them as good people forgetting that Jesus had warned about doing good to receive praises from men, they write on bill boards, news casters publicize them, the social media won't have peace because of what they feel they have done.
LUKE 6:38
Give, and it shall be given unto you; good measure, pressed down, and shaken together, and running over, shall men give into your bosom. For with the same measure that ye mete withal it shall be measured to you again. Vs. 38
He says give, so we should learn as well to do good to all men regardless of their tribe or affiliations.
That is the only way we can be like our father who pours rain both on the righteous and unrighteous and sends the sun to shine upon the roof of the righteous and unrighteous.
MATTHEW 5:45
That ye may be the children of your Father which is in heaven: for he maketh his sun to rise on the evil and on the good, and sendeth rain on the just and on the unjust. Vs. 45
In our focal scripture for today, Jesus promises a reward to whoever gives a drink to any young and defenseless person for the sake of gospel.
Our character towards things portrays to the people around us if we are truly children of God as we claim or we are just saying the words. What then is our reward when sound trumpet for people to hear about the things we do just to gain accolades? What then differentiate us between the ungodly?
Expecting reciprocal help from those we have helped or trying to make them live their life like you owned them, trying to dictate their life because you helped them isn't the best way to help people. Help without expecting anything in return. Let us not forget the warning Jesus Christ gave about giving alms.
MATTHEW 6:3
But when you give to the needy, do not let your left hand know what your right hand is doing,
Give not because you want that person to worship you but because of the gospel and follow peace with all men and show kindness to all regardless of their affiliations.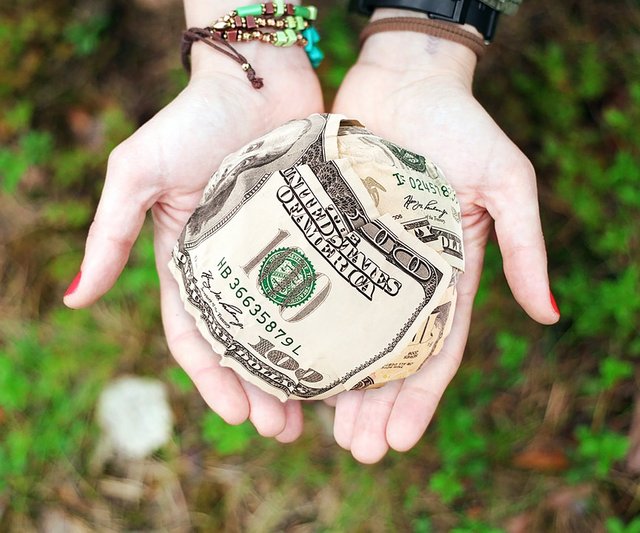 Image Source