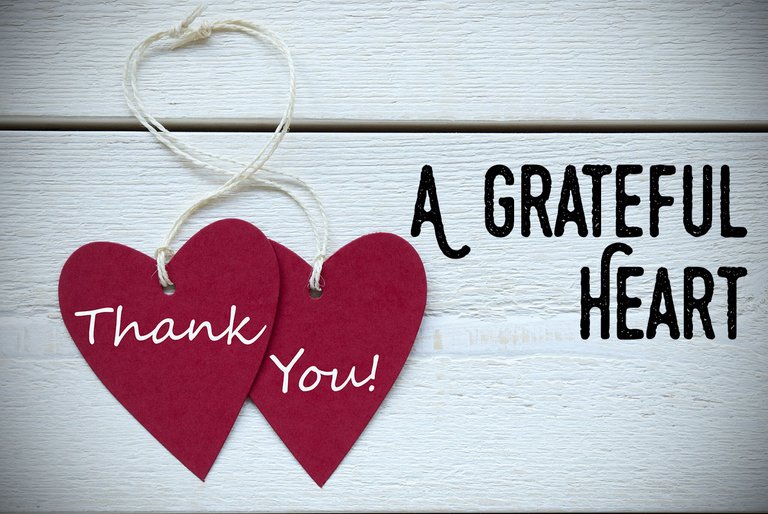 Image Source
Thank you, Lord you are the reason I am alive today. The works of your hands are miraculous, no man can contend with you.
PSALM 100:4-5
Enter into his gates with thanksgiving, and into his courts with praise: be thankful unto him, and bless his name.
For the Lord is good; his mercy is everlasting; and his truth endureth to all generations.
Gratefulness tends to create contentment. It isn't right to be thankful only because of blessings, but we should learn to be grateful in spite of our burdens, challenges, troubles, sickness, economic breakdown for life at its worst does not change the most precious truth for which we are to be thankful.
We should learn to cultivate the habit of gratitude because it pays to be grateful. Many people spend their days complaining and lose the greatest blessings because they lack a grateful heart.
So many of us cry out to God in emergency situations, and then we forget Him when the emergency is over. As children of God, it should n't be so. We should learn to be thankful in our grief period and after our grief period.
When we are thankful to God even during difficulty, it is a sacrifice pleasing to God, and the devil is defeated which brings victory in Christ Jesus to us.
Our Father in Heaven does not bless us because He wants us to be thankful, He blesses because He cares for us as is children like a mother who cares for her suckling child but our thankfulness or gratitude to Him delights the heart of God and makes His blessings to us all worthwhile.
God's power, through hearts of gratitude and our focused mind on Him, releases the grip our struggles have over us and we are strengthened.
A grateful heart is a person who develops a deeper appreciation for the life he or she has been given, even amidst the difficulty he or she is facing.

Image Source
A grateful heart isn't one who has all, but a grateful heart is one who is grateful amidst the difficulty life is throwing at them and is able to see the significance of the Love of Christ even in our troubled times.
If we would learn to express more gratitude to God, we could receive so much more blessings than we can ever imagine.
Gratitude is a weapon against hopelessness and God's Word is the weapon's best ammunition. We can only find ways on how to show how grateful we are in the word of God.
When we are grateful, it creates room for more miracles coming our way.
When we are thankful or grateful, we are happier, contented, and have peace of mind even during a crisis.