Have mercy on me, O God, have mercy on me; Because in you my soul trusts, And in the shadow of your wings I will take refuge Until the losses pass. Psalm 57: 1 King James Version (KJV)
There are days when, without question, we feel like David, dejected and distressed by problems. In those moments of loss we need to shout for the glory and mercy of God.
There are times when I get up from my bed and it is as if I am in a cave waiting for the agitated waters of life to pass quickly, but it seems that everything passes very slowly, that you stare from that cave for someone to come to you help.
I can imagine David fleeing from the fierce persecution that King Saul had him, I can imagine David running like a wild beast looking for a cave where he can hide from those who persecute him.
This psalm 57 tells of David's flight from King Saul, and in the midst of that persecution, David found a cave to protect himself from the attacks of Saul and his army.
David found rest in that cave and there under the shadow of that place, he begged for God's mercies and longed to be covered with the glory of God.
We desperately long to be in God's shadow, especially in these difficult times of pandemic and economic crisis. Sometimes I try to be strong to give encouragement to my family, but within me there is a brokenness, which leads me to seek the shadow of God in the depths of my room and cry in his presence to vent my soul before the Most High.
Under the shadow of God I feel very well protected and strengthened to fully trust that God gives me the victory over the complex times that we have lived through.
I try to imitate David in that cave, I try to seek strength and trust in God to show a face of victory and not of defeat as the enemy wants us to be always afflicted.
We need to live humiliated under the shadow of God to find mercy in times of loss.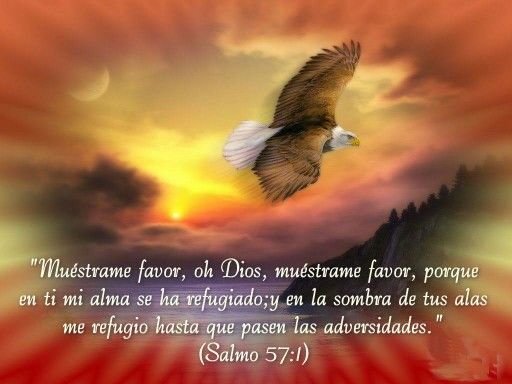 Imagen source