We will not cover it up from your children, we will tell the next generation Jehovah's praises, his power, and the wonders he did. 5 He established testimony in Jacob and put a law in Israel, which he commanded our fathers to notify their children; 6 so that the generation to come may know, the children that are born; and those who rise up tell it to their children, 7 so that they may put their trust in God and do not forget the works of God; keep his commandments
8 and not be like your parents, stubborn and rebellious generation; generation that did not dispose its heart, nor whose spirit was faithful to God. Psalms 78: 4-8 King James Version (KJV)
God demands from parents the instruction and teaching for their children, with the purpose that the children place their full trust in God and know all the powerful works of his hands and the statutes that he ordered their parents to fulfill and walk in fear of God. .
If parents fail, the next generation will fail as well, and God's testimony will be ignored in future generations.
When parents fear God, their children will grow up in the same fear of the Lord and generations will emerge that will grow in the knowledge and wisdom of God.
Why are there so many wayward children today? Simply because their parents have completely ignored God and have distanced themselves from the Lord and do not know what God commands in his word. When parents believe that they are self-sufficient and consider that they do not need God to instruct their children, they will soon grow up in an atmosphere of rebellion and pride, because they do not know God's principles for relating to parents.
It was a commandment of God to the people of Israel, that they teach their children all the ordinances and commandments that he had given them in the desert and that in the same way, the children should instruct their children's children, so that they would trust in God from generation to generation.
This same rule, the Lord commands his church today, that parents instruct their children in the fear of God so that there may be honor for them and long days for their children on earth.
Christian parents have this great responsibility before God, to teach their children the manners, principles and norms of the word of God and to remain under the shield of the Lord, in protection and blessing.
Instructing children in the ways of the Lord ensures that, as adults, they will not stray from God and will form generations of relays who will know God and remain in his fear.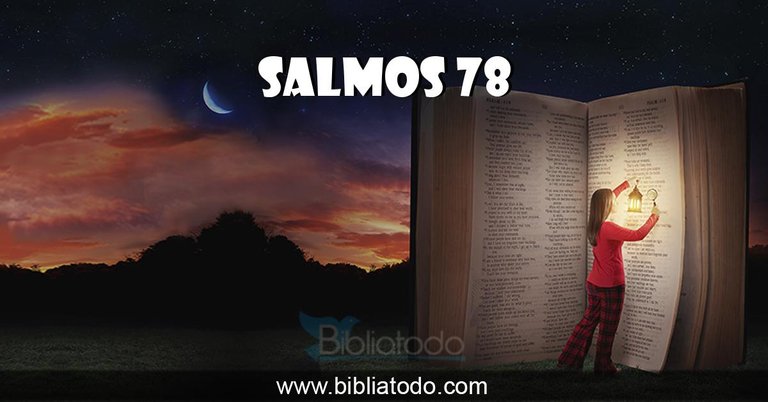 Imagen source