Before, in all these things we are more than conquerors through the one who loved us. Romans 8:37 Reina-Valera 1960 (RVR1960)
Confidence is sometimes shaken when difficulties come, especially if they last a long time. We must be so confident in the love of God that no matter what comes our way, we know deep down that we are more than conquerors. If we are truly confident, we will not fear difficulties, challenges, or tribulations, because we know they will pass.
When you face some test, remind yourself: This too will pass! Trust that during that test, you will learn something that will help you in the future.
Without confidence, we are paralyzed with every turn we take. Satan drops a bomb, and our dreams are destroyed. Eventually, we started over, but we never made much progress. We start and fail, we start and fail, over and over again.
But those who are constantly confident, those who know that they are more than conquerors in Christ Jesus, advance quickly.
This is what the apostle Paul confirms in Romans 8:37, when he assures us that in Christ Jesus, we are more than conquerors. Believing that truth gives us confidence.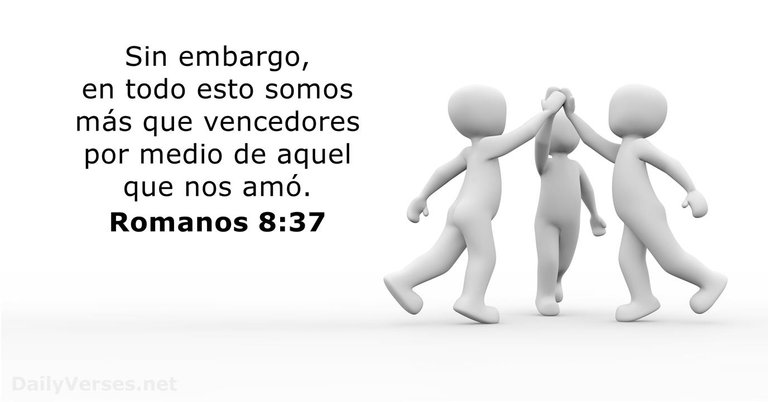 Imagen source