How wonderful when we have afflictions in life and we can count on a friend who can help and sustain us!
There are strong seasons like the current ones that corner you and put you trapped between a sword and a wall. The difficult times we go through lead us to take refuge and trust a true friend. The Lord Jesus said: "Come to me, all of you who are weary and burdened, and I will give you rest. Matthew 11:28 Reina-Valera 1960 (RVR1960)". We can find friends in life who can give you temporary help, however, the help that God offers is of great magnitude, that can take the burdens of your problems and take it in your place.
One of the heavy burdens we need Jesus to carry for us is the emotional burdens that depress and afflict our soul.
Jesus offers us a lasting rest, offers us a true tranquility that shelters our soul. We need that spiritual peace that neutralizes the negative emotions that cause us fear and terrible panic for all the things that happen to us.
In the Old Testament, we find another word similar to the one the Lord Jesus said. King David pronounced in Psalm 55:22 that if we put our burdens on Jehovah, He will see to it to sustain us: "Cast your burden on Jehovah, and he will sustain you; He will not leave the righteous forever "
In the midst of what we may be living through, the Lord suggests that we trust Him and He will take care of all the things that afflict us, and instead God promises to sustain us.
When the Lord says that he will sustain us, he is referring to that he will be in charge of maintaining, nurturing, feeding, transporting, sustaining, protecting, defending, supplying the necessary means for the life of those who decide to trust him.
God is our faithful friend, we need him every day of our life. Let us not despise or reject their help. He is our soon helper in tribulations.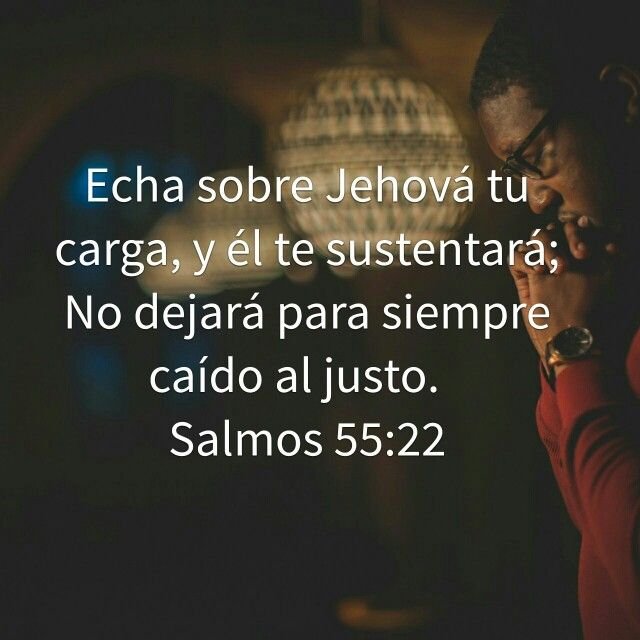 Imagen source