Only in God my soul is silent; From him comes my salvation. Psalm 62: 1 King James Version (KJV)
Can we be calm in the midst of difficult times and crises and wait for God's manifestation to deliver us?
No one can speak of peace in a storm if they have not really lived it. The author of Psalm 62 was a man with a lot of experience in difficulties, crises, dangers and persecutions of death. It is about King David, who in this psalm speaks to us in verse 1, that in difficult times, he made the decision to remain still, calm and silent, while he waited with security and confidence, that the hand of God would release him from his fierce enemies like King Saul.
David said: "In God only my soul is silenced."
David took his time of trouble showing trust in God and this caused him to display a calm demeanor, even though he knew that his life was in danger.
This psalm teaches us much for this time of crisis that we are experiencing. We must trust that our salvation and deliverance comes from God. That in this time of agony, God gives us peace and confidence so that we learn to wait on Him, and that only He gives us salvation in the midst of dangers and difficulties.
David said: "From him comes my salvation."
What was it that gave David peace of mind to wait calmly on God? Simply his full trust in God. David on many occasions saw the hand of God freeing him from Saul's snare, that is why he wrote this psalm to motivate the children of God, that the Lord is our strong rock and refuge in times of difficulties.
We continue to calmly await the Lord for his salvation over the pandemic plague and the global economic crisis.
God is our refuge and strength, our soon help in tribulations. Let's keep trusting in Him and we will see His salvation.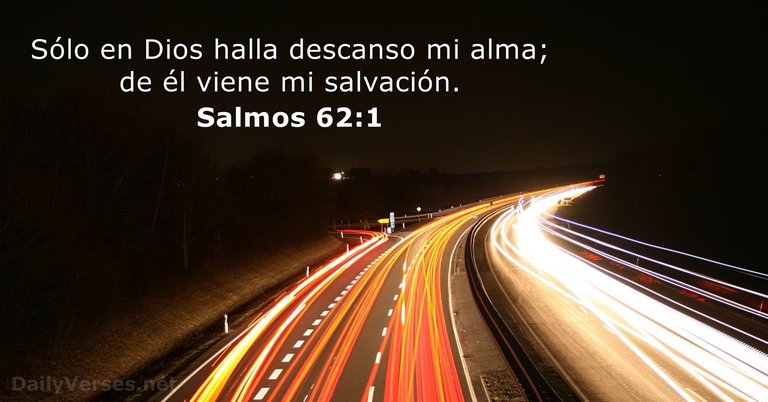 Imagen source