If my people, on whom my name is called, shall humble themselves, and pray, and seek my face, and turn from their evil ways; then will I hear from heaven, and will forgive their sins, and will heal their land. 2 Chronicles 7:14 Reina-Valera 1960 (RVR1960)
Today while I was reviewing some information about the current situation in which humanity is submerged in a strong economic recession and a devastating pestilence, which has claimed thousands of deaths and millions of infected people around the world, I came across an expression that encompasses the title of this publication, "At this time when the world is experiencing pestilence, God is calling us."
What does God expect of humanity at this time? What does God expect of the Christian people?
I think that obedience should be the most adequate instrument to understand what God wants to say regarding what is happening in the world.
The abrupt change from normality to a life of confinement in four walls, does not stop transmitting a message in which God has to do.
The effects of the pandemic pestilence have changed the lives of human beings so much that now the balconies of large buildings allow people to see people with covered faces raising their hands and waving at other people on other balconies.
The media do their advertising bombardments to people who are locked up at home to motivate them to comply with biosecurity measures as protection to avoid contagion.
Animals in large populations have invaded man's space while he remains in the confinement of the four walls in compliance with the quarantine.
Unbelievably, most scientists around the world are working together to find the vaccine to stop the "virus."
What does God want at this moment when man is in the confinement of his four walls?
"If my people humble themselves."
If we are good listeners, we will understand few words. God wants, not only, that the Christian people humble themselves and evaluate themselves, what God really wants is for all humanity to humble themselves before Him, and stop running in their own way, but in the way that God has. established on his word.
God wants in this time of crisis, that man seek his face in prayer, not with arrogance, but with repentance. God promises to hear the cry of the people from heaven, forgive their sins and come to their aid, healing the earth of all pestilence, that is, to remove from humanity all devouring plagues and bring healing to the nations.
Is the man willing to obey? Are you willing to seek God's face in humiliation?
God continues to speak to man today, as he has done at all times.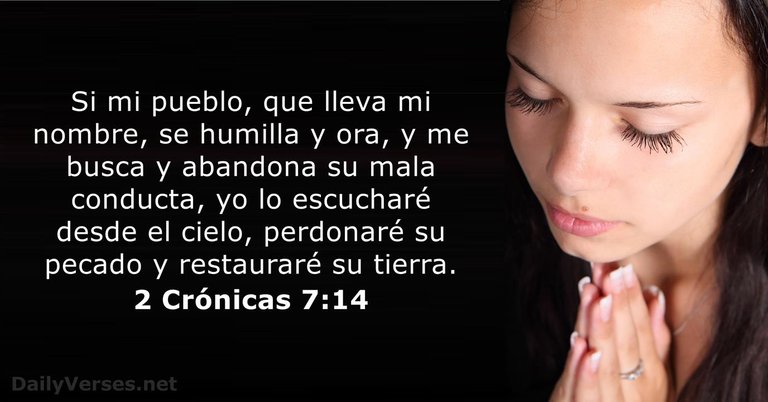 Imagen source