---
---
PSALMS 42
My soul thirsts for God
To the main musician. Masquil of the sons of Korah.
42 As the deer roars by the currents of the waters,
Thus my soul cries out for you, O God.
2 My soul thirsts for God, for the living God;
When will I come and present myself before God?
3 My tears were my bread day and night,
While they say to me every day: Where is your God?
4 I remember these things, and pour my soul into myself;
How I went with the crowd, and led it to the house of God,
Among voices of joy and praise of the people in celebration.
5 Why are you downcast, my soul,
And you are disturbed inside me?
Wait on God; because I have yet to praise him,
My salvation and my God.
6 My God, my soul is downcast in me;
I will therefore remember you from the land of the Jordan,
And from the Hermonites, from Mount Mizar.
7 An abyss calls another to the voice of your waterfalls;
All your waves and your waves have passed over me.
8 But by day Jehovah will command his mercy,
And at night his song will be with me,
And my prayer to the God of my life.
9 I will say to God: My rock, why have you forgotten me?
Why will I walk in mourning for the oppression of the enemy?
10 As one who strikes my bones, my enemies reproach me,
Saying to me every day: Where is your God?
11 Why are you downcast, my soul,
And why are you disturbed within me?
Wait on God; because I have yet to praise him,
My salvation and my God.
Emotional depression has become a public health issue in recent years, it is estimated that millions of people are immersed in it, including children. Depression is one of those diseases that arose from the fall. The way of thinking of human beings was so upset that Paul warns us: "All things are pure for the pure, but for the corrupt and unbelievers nothing is pure, but both their mind and their conscience are corrupted" (Tit. 1:15).
It is incredible the indexes where this pathology has arrived, according to the WHO, two thousand people commit suicide due to depression and Christians are not immune to this disease since we have an enemy that is going to try to discourage us, and a discouraged Christian is a defeated Christian. We can not take feelings of guilt, we need to remember that all the great men of the Bible had stages of depression and frustration. Even when it is normal to live situations of depression, we can not stay in it.
This is the way to attack depression, we cannot let it dominate us for more than a few days, another solution is to go to psychological doctors and they will prescribe anxiolytics and antidepressants, so there we enter another world, that of drugs. Today I come to tell you that the root of all depression is from the wounds of the soul, and that the only remedy is to know Jesus. Psalms 42 is a living example of a depressed man, there the Lord shows us that even the anointed ones of antiquity went through these problems.
There are many psychological theories that speak of genetic predispositions, trauma, and family constellations. However, depression is caused by an excess of the past, of old burdens that you feel as if they were happening today and you do not know what to do with them.
Forgiving your past and what happened frees you, allows you to enjoy the present and be happier. It's not just about forgiving who hurt you, but yourself and letting go of remorse. Sincere forgiveness is a form of healing.
In this psalm we find personal pronouns, it was self-centered, when we put our eyes on others and in the service the depression begins to disappear. The secret of happiness is to live for others, it is great therapy.
---
---
WITH LOTS OF LOVE!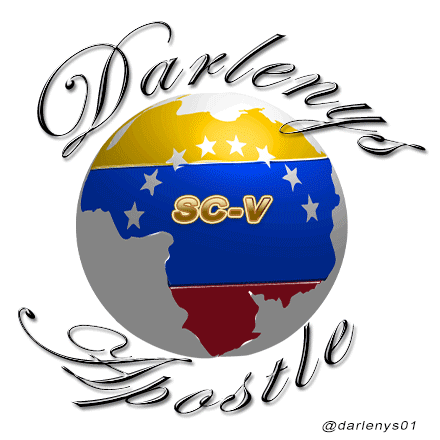 MOTHER OF THE CROWDS