Jesus HAVE MERCY ON ME! || Jesús ¡TEN MISERICORDIA DE MI!
It happens that you are in a moment that there are things that overwhelm you or that despair, you no longer know what else to do, where or to whom to turn. It seems that everything has come to an end, you have tried everything but so far nothing seems to be working.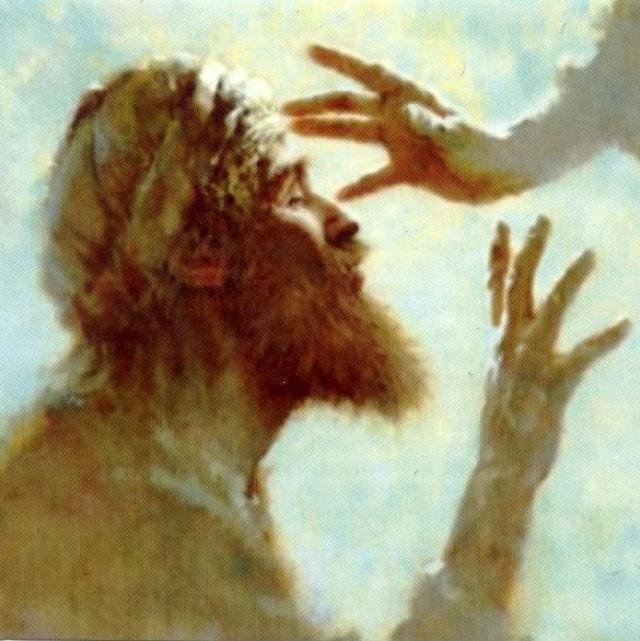 Link
Immersed in this endless situation you know that there is someone who can help you in all your questions, but even so, shame, fear and guilt invade you, uncertainty begins to speak to you, -Are you worthy that this person Help? You have heard that he has healed many and lifted them from their ruin. You want the same but there is something that prevents it.
That person is a few steps away, very close, you can feel that the heart begins to beat faster, the breathing shortens and increases its frequency, there is something that says: -Enter your house, for you there is no opportunity , You are ruined.
* Now you have many options, among them; Believe and receive EVERYTHING that you are needing, another is: enter your house recognizing that you carry a lot of burden that you are unworthy of receiving something similar with what you have been carrying for so long *
* YOU DECIDE *
And answering Jesus, he says to him: What do you want me to do to you? And the blind man says to him: Master, let him get his sight.
And Jesus said to him: Go, your faith has saved you. And then he got his sight, and was following Jesus on the road.
Matthew 10: 51-52
There are many passages where Jesus demonstrates his power, love and grace by performing miracles and your case is NOT an exception, you can put yourself for a moment in the place of the blind man, you have several options among them, stay there as for years, only wanting without doing anything, or putting faith into practice, take action and shout "Jesus have mercy on me", BE SURE THAT YOUR MIRACLE IS AT THE DOOR.
Make use of faith, this wonderful gift given by God and be sure that God acts in your favor.
---
ESP
---
Sucede que estás en un momento que hay cosas que te agobian o que desesperan, ya nno sabes que mas hacer, donde o a quien recurrir. Pareciera que todo ha llegado a su fin, has intentado de todo pero hasta ahora nada parce tener resultados.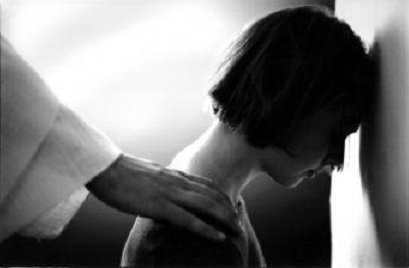 Link
Inmerso en esta situación sin fin sabes que hay alguien que puede ayudarte en todas tus cuestiones, pero aún así, la vergüenza, el miedo y la culpa te invaden, la incertidumbre comienza a hablarte, -¿Eres digno que esta persona te ayude?, has oído que a muchos ha sanado y los ha quitado de su ruina. Quieres lo mismo pero hay algo que lo impide.
Esa persona está a pocos pasos, muy cerca, se puede sentir que el corazón comienza a latir mas rápido, la respiración se acorta y aumenta su frecuencia, hay algo que dice: -Entra a tu casa, para ti no hay oportunidad, estas arruinado.
Ahora tienes muchas opciones, entre ellas; creer y recibir TODO aquello que estas necesitando, otra es: entrar a tu casa reconociendo que llevas mucho lastre que eres indigno de recibir algo semejante con lo que vienes cargando hace tanto tiempo
TU DECIDES
Y respondiendo Jesús, le dice: ¿Qué quieres que te haga? Y el ciego le dice: Maestro, que cobre la vista.
Y Jesús le dijo: Ve, tu fe te ha salvado. Y luego cobró la vista, y seguía á Jesús en el camino.
Mateo 10:51-52
Hay muchísimos pasajes donde Jesús demuestra su poder, amor y gracia haciendo milagros y tu caso NO es una excepción, Puedes ponerte por un momento en lugar del ciego, tienes varias opciones entre ellas, quedarte allí como desde hace años, solamente queriendo sin hacer nada, o poner en práctica la fe, tomar acción y gritar "Jesús Ten misericordia de mi", TEN POR SEGURO QUE TU MILAGRO ESTÁ A LA PUERTA.
Haz uso de la fe, este don maravilloso regalado por Dios y ten por seguro que Dios acctúa a tu favor.
---
Muchas Gracias por compartir esta lectura, deseo que el Espíritu Santo de Dios traiga revelación de su palabra a nuestras vidas.

---
---