After a brief relapse, God sends someone to feed us and let us continue on the path saying "be strong and brave"!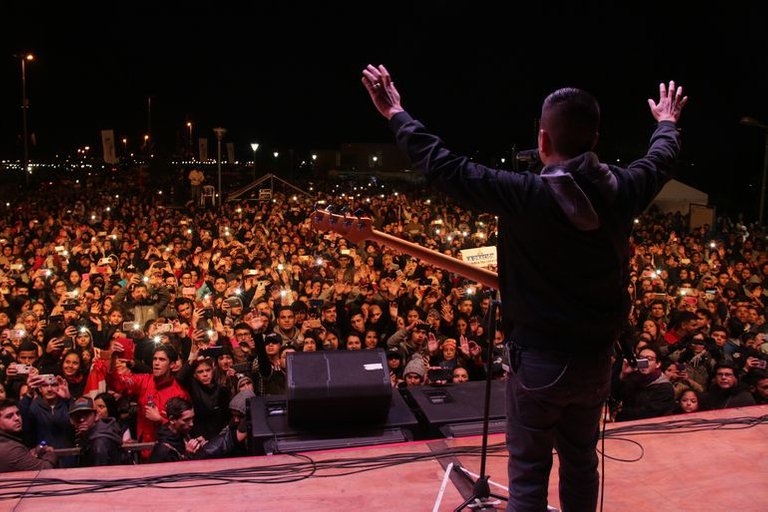 Link
Whom have I in heaven but Thee? And there is none upon earth that I desire beside Thee.My flesh and my heart faileth, but God is the strength of my heart and my portion for ever.
Psalm 73: 25-26
David shows us his trust in God after going through these complex situations in life. After coming out of the well of despair, we continue without failing in the hand of God.
God goes before us guiding our steps.
And the Lord, He it is who doth go before thee. He will be with thee, He will not fail thee, neither forsake thee. Fear not, neither be dismayed."
Deuteronomy 31: 8
We walk by faith and not by sight, we feed on the word every day so as not to lose heart.
---
Español
---
Luego de una breve recaída, Dios envía el alguien para alimentarnos y que continuemos el camino diciéndonos "esfuérzate y se valiente"!
¿A quién tengo en el cielo sino a ti? Si estoy contigo, ya nada quiero en la tierra. Podrán desfallecer mi cuerpo y mi espíritu, pero Dios fortalece mi corazón; él es mi herencia eterna.
Salmos 73:25-26
David nos muestra la confianza en Dios luego de pasar por esas situaciones complejas de la vida, Luego de salir del pozo de la desesperación continuamos sin desfallecer en mano de Dios.
Dios va delante nuestro guiando nuestros pasos.
El Señor mismo marchará al frente de ti y estará contigo; nunca te dejará ni te abandonará. No temas ni te desanimes.
Deuteronomio 31:8
Andamos por fe y no por vista nos alimentamos de la palabra a diario para no desfallecer.
---
Muchas Gracias por compartir esta lectura, deseo que el Espíritu Santo de Dios traiga revelación de su palabra a nuestras vidas.