There are moments in life when we feel like everything is going wrong, that nothing goes right, like there is a series of negative actions that seems endless.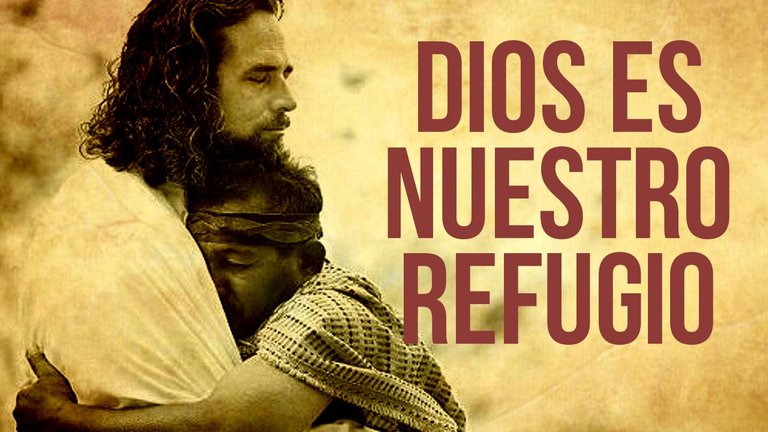 Link
It is in those moments that we need to cling to God where we find safety and refuge, there in that moment we rest in our refuge.
God is our refuge and strength, a very present help in trouble. Therefore will we not fear though the earth be removed, and though the mountains be carried into the midst of the sea,
Psalm 46: 1-2
That is why when we identify these moments in our lives, we focus on our refuge that is God, we cling to his strength, pray to God, ask him for his Holy Spirit to work in you, in this way you recognize that You can get strength from the source, from God.
Now you know, those moments usually happen, it is normal, it is necessary that we make it normal to turn to God and trust that we will obtain strength to continue.
---
---
Existen momentos en la vida en que sentimos como que todo va mal, que nada sale bien, como se da una sucesiones de acciones negativas que parece interminable.
Es en esos momentos que necesitamos aferrarnos a Dios donde hallamos seguridad y refugio, allí en ese momento descansamos en nuestro refugio.
Dios es nuestro amparo y nuestra fortaleza, nuestra ayuda segura en momentos de angustia. Por eso, no temeremos aunque se desmorone la tierra y las montañas se hundan en el fondo del mar.
Salmos 46:1-2
Es por ello que cuando identificamos estos momentos en nuestras vidas, nos centremos en nuestro refugio que es Dios, nos aferramos a su fortaleza, ora a Dios, pídele que su Espíritu Santo obre en tí, de esta manera reconzcas que la fortaleza puedes obtenerla de la fuente, de Dios.
Ahora lo sabes, esos momentos suelen suceder, es normal, es necesario que hagamos normal recurrir a Dios y confiar que obtendremos fortaleza para continuar.
---
Muchas Gracias por compartir esta lectura, deseo que el Espíritu Santo de Dios traiga revelación de su palabra a nuestras vidas.