Hello dear readers, and fellow parishioners of heartchurch, hope you are doing great on the other side? Well, today in this piece, we shall be considering what I believe is necessary for attaining outstanding success in whatever calling you take up, including our daily Christian living, and in life generally.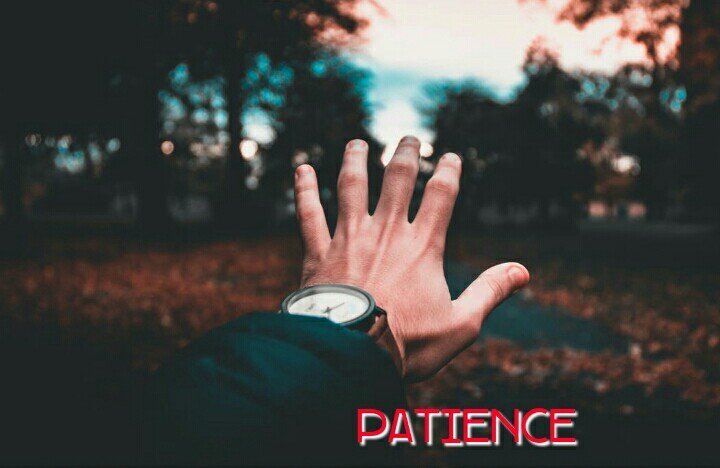 Yes, you probably may have heard on several occasions the saying, "The patient dog eats the fattest bone". A statement that can most likely make one to ask this question, "What if the bones are just few?" (Smiling!)
That's just on a lighter note! However, frankly speaking, patience is a virtue, and its absence in the lives of many individuals today has caused them more harm than good.
"You too, be patient and stand firm, because the Lord's coming is near." James 5:8
That was apostle James talking there, admonishing and encouraging believers to have a steadfast patience that they may not be found wanted or slothful in their confession of the Lordship of Christ. Meanwhile, in the preceding verse (v. 7), he adopted a practical analogy to enhance the understanding of the people he was addressing concerning his message on the need of being patient.
He said, "Be patient, then, brothers and sisters, until the Lord's coming. See how the farmer waits for the land to yield its valuable crop, patiently waiting for the autumn and spring rains."
Achieving success for many Christians is a product of grace. This is very true, but it would be a flaw to think that grace attacks principles-- I mean divine principles. Imagine, a farmer who plants seedlings today, and expect them to grow into matured plants in the next one week on the premise of "grace". That would be a deadly fantasy.
In the same way, there are divine principles that orchestrate success once they are being applied by anyone. And usually, it takes a steadfast patience for one to see this gain expression in reality.
Romans 8:25 says:
But if we hope for what we do not yet have, we wait for it patiently.
Summarily, don't get weary of doing good, and expecting the best out of life. It's my sincere prayer that good tidings shall be yours in all your dealings, in Jesus name. Amen.
Thanks for reading