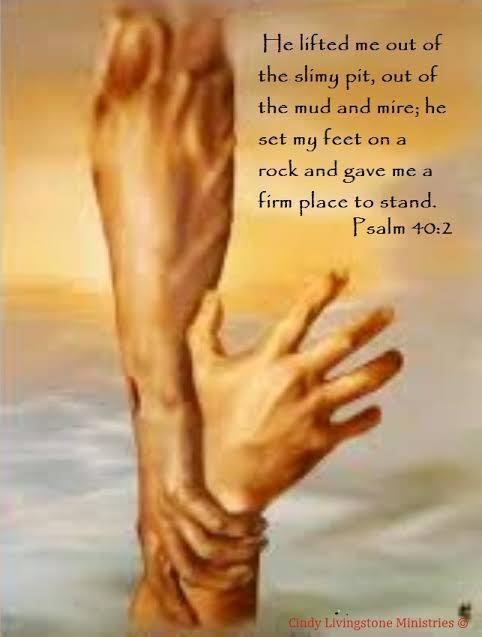 He lifted me out of the pit of despair, out of the mud and the mire. He set my feet on solid ground and steadied me as I walked along. Psalms 40:2 (NLT)_
I would have gone and forgotten when the enemy his attack unleashed. They went into a frenzy mood. They had no idea how awesomely awesome YESHUA is.
God who will not let his own see corruption rescued me and set my feet on the ROCK that never fails and today I stand "NO SHAKING"