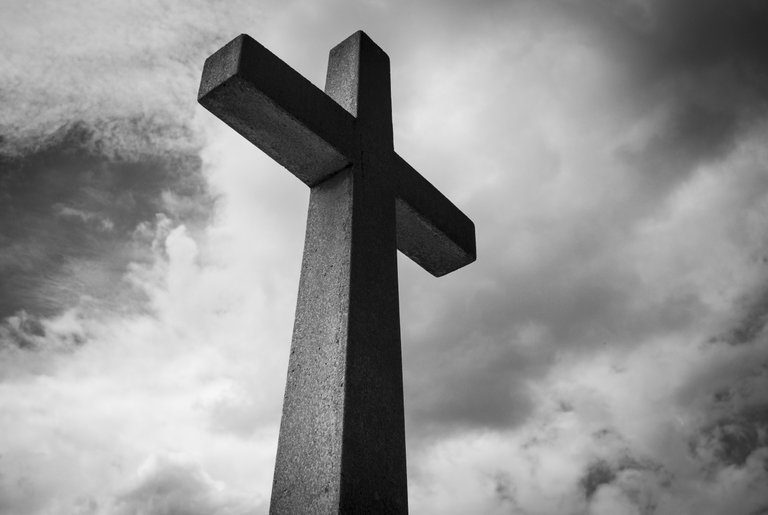 You've Got To Bear Your Cross
As we know the human growth and development surfaces in stages. And each time I see little children playing or doing things cooperatively with so much vigour and exuberance; there is this inexpressible feeling of happiness that just occupies my being at such sight. I'm sure most of us who love little children normally experience what I'm talking about...
pexels-photo-265987.jpeg
source
Whenever I see children in such mood, naturally, a quick flashback of some my childhood experiences is triggered— picturing myself how I was in my childhood days; and then, I end up giving out a "grateful smile": for whom I've grown up to be… it couldn't have been possible without God's sustenance. One can now take decisions for himself and importantly, being responsible for his actions.
Accordingly, this confirms the truth that there's a stage in a man's life that he becomes responsible for his life, or begins to bear his cross.
We may have heard of the story of a man in the bible, who was having an infirmity that has lingered for long. This man (without an identified name) was fortunate to have met Jesus, who did a one-time healing on him—and he was made whole. In reaction to this miracle, some "first-rate" religious fellows were filled with indignation; and they tried to make a scene out this miraculous experience that the healed man had, which was no doubt worthy of thanksgiving.
The religious fellows (we know them) took this man to his parents in an attempt to conscientiously inquire more about his life history—particularly his medical record, with a view to finding fault in the restoration act perfected by Christ in the man's life.
Now, listen to what the man's mother said:
"HE IS OF AGE, let him speak for himself!"
Once again, you're responsible for what your life becomes. It's fine to know that you were born into a Christian home, in short your parents are devout Christians—they're Pastor and Pastor Mrs. But, the question is, do you have this personal conviction that you've been saved by Christ? Remember, your parents have humbly conceived you into this world; in line with God's perfect plan for you and your life.
You may not have been able to help your delivery into this world, but then you have a control as to how you live in it and particularly what your life turn out to be.
Who will help you bear your cross? Could it be your parents, siblings, or your friends? The blunt answer is you are the one. (Luke 14:27)