Tonight I have two very different styles of Digital Art to share with you. Both Banners have been created by me, with digital filtering techniques! I do this mainly to promote the Hive on my Social Media, especially Twitter.
One Banner is a colourful selection of digitally "oil painted" and filtered flower arrangements. While the other Banner has a more neon looking appearance, a bit more high tech you might say!
Hopefully you will like one design or the other 😀 Techy or Artsy ?
So make your choice... 😎
Version 1. "Oil Paint" filtered in my PhotoPea Software.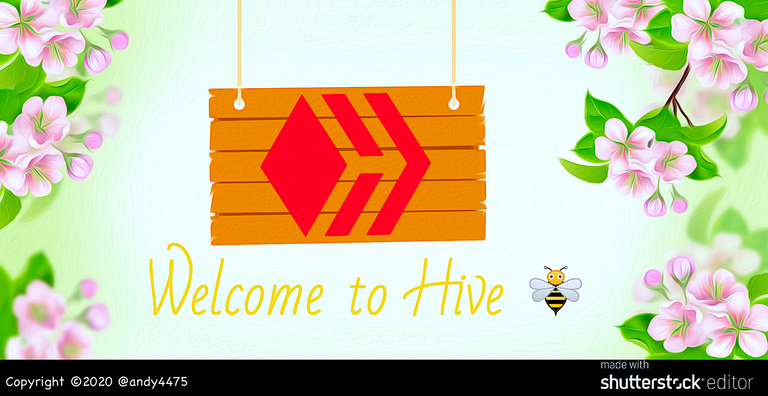 Version 2. "Glowing Edges" filtered in my PhotoPea Software.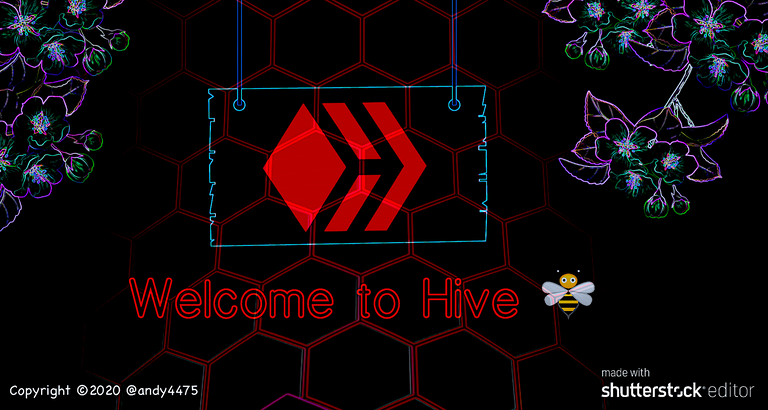 Notice that the Hive Logo is slightly tilted upwards in each banner, just to be a little different and blend nicer. I hope you agree! Now for a few "screen shots" below of my basic design creation process...
The Hive Logo was layer added as a Smart Object and rotated slightly.

On this Banner version the background and flowers were oil paint filtered to add texture, colour vibrance and beauty.

The Text was created in ShutterStock Editor. (below)

The starting point of design creation, Glowing Edges filter used first then the blank lines were removed from the sign board. (below)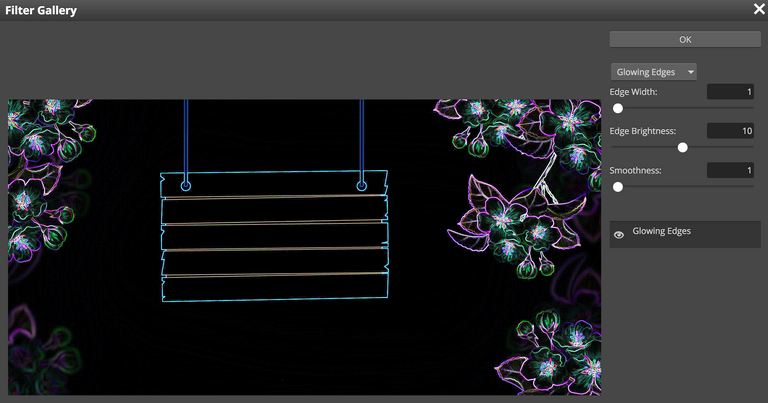 Font selected was "National Park Outline" in ShutterStock Editor with the "Zinc" Filter. The Bee image created is simply a standard BEE emoji 🐝

All of the above Digital Art Banner Designs were created by me.
[ Strictly Copyright ©2020 @andy4475 ] & posted exclusively to Hive.
So that's it for Tonight!
Stay Safe, and See you all again very soon...👋