Before I start with Tonight's Post, I would like to say a huge thanks to @doze on Hive for the use of his amazing Hive Logo Digital Image (which is "free to use" in the "Official Hive Discord" Digital assets channel). Please check him out sometime, as he makes so many really great Wallpapers & Gifs for Hive Promotion.
These two separate digital images were layered together, mostly using opacity and contrast adjustments to get the best mixture and appearance.
Okay, on with Tonight's Hive Promotion Banner which I dedicate to the awesome STARS Community here on Hive. Which is precisely why there are so many star designs in the final version below...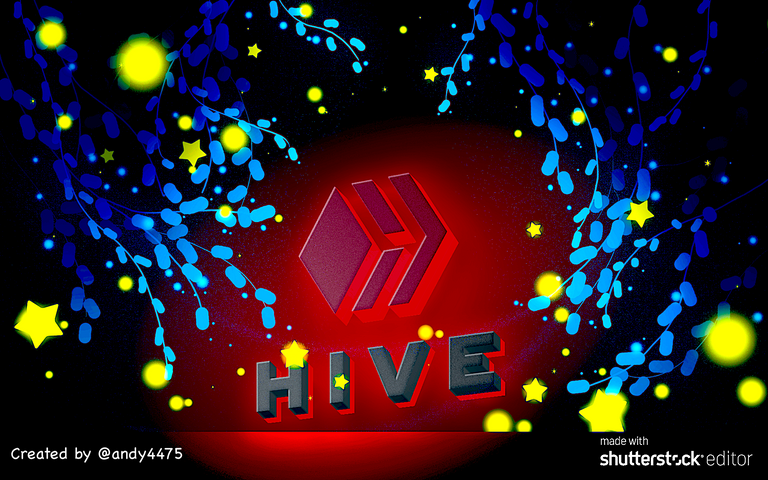 So just a few "screen shots" of the various Filter Settings below...
"Zinc Filter" used on the Starry Sky background.


Again "Zinc Filter" used on the Logo in ShutterStock Editor


Lastly, Shadows, Exposure & Colour Saturation adjusted to help blend the two layers together.

Many thanks for visiting me, & your kind attention is always very much appreciated... 👋
Hive ON 🐝 my Stars Community Friends...