I've had so many interruptions with family problems today, and now it's getting really late here in the UK. So I will try to complete this article as quickly as possible. Most of these Digital images I created earlier, so I should have time to post my banner before bedtime 🤣 and get it Tweeted.
So here goes...
Version 1. Highlighted Hive Logo with Dimmed Background.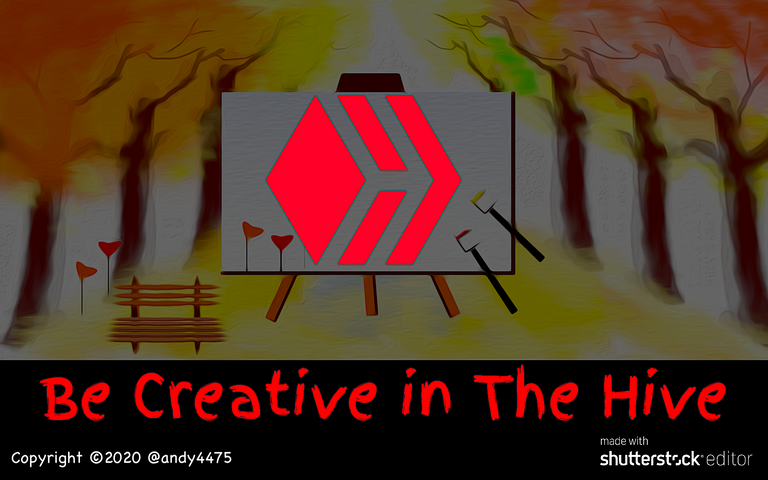 Version 2. Brighter Background Image.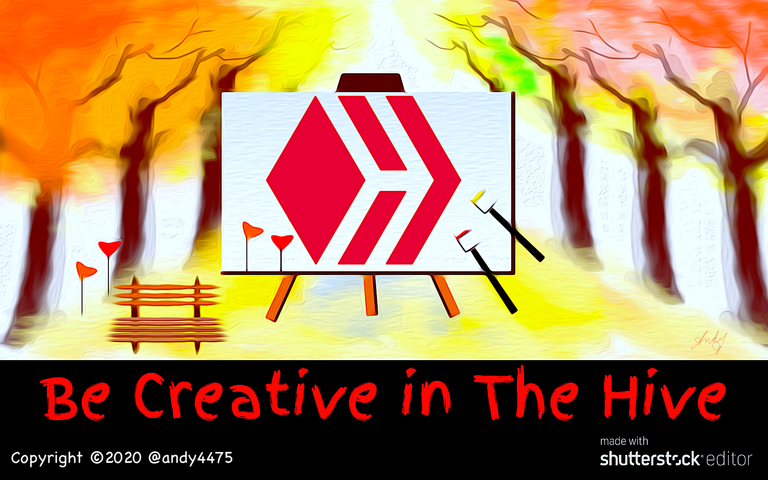 Today's Hive Promotion banner is all about creativity in our Community, we need more Artists and Art fans to sign up to the platform. So sharing on any Social Media really does help with visibility and awareness I'm certain.
Be Original! Be Creative! Be on HIVE!
Here are a couple of "Screen Shots" showing my process.
Simple designs really, just overlapped in a more interesting way!

Zinc Filter Selected in my "ShutterStock Editor" Account.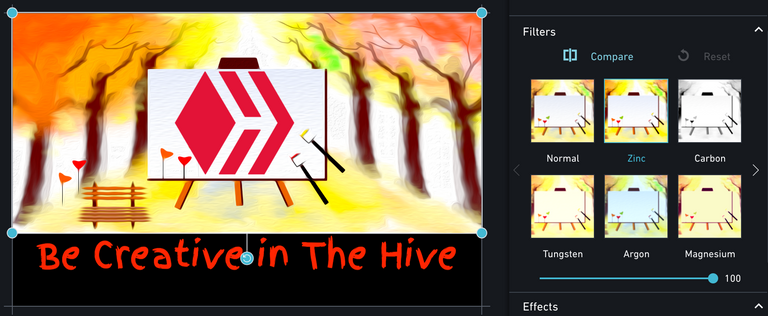 The background was Digitally Filtered with Oil Paint feature in PhotoPea The font used for the TEXT was "finger paint". Appropriate I thought!
All of the above images were created by me.
[ Strictly Copyright ©2020 @andy4475 ] Published exclusive to Hive.
Many thanks for your kind attention, bye for now... 😀