Tonight I have created a beautiful oriental scene with pastel colouring (digitally "Oil Paint" filtered) for my Hive Logo Promotion Banner. I will then Tweet this latest article on Twitter immediately after publication. I have included several screen shots below to share my journey and thought process with you all.
Please enjoy my "Oriental Blue Lagoon" Artwork (digitally filtered).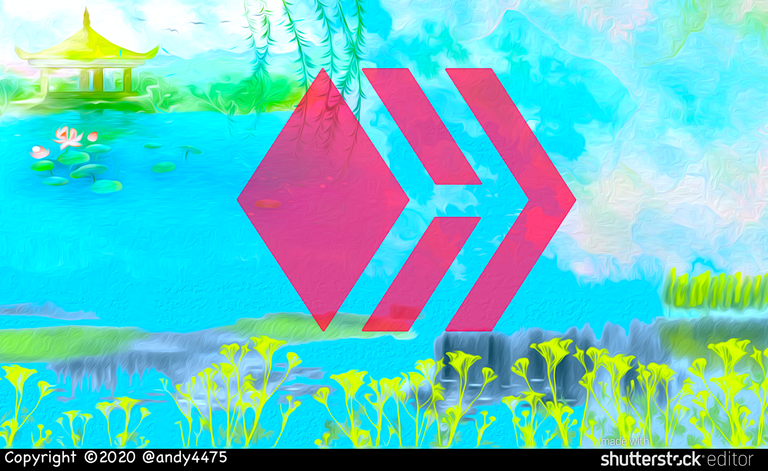 As you can see from the Screen Shot below, I started this project today with 2 separate images. Which were then merged together to create just one Digital Image.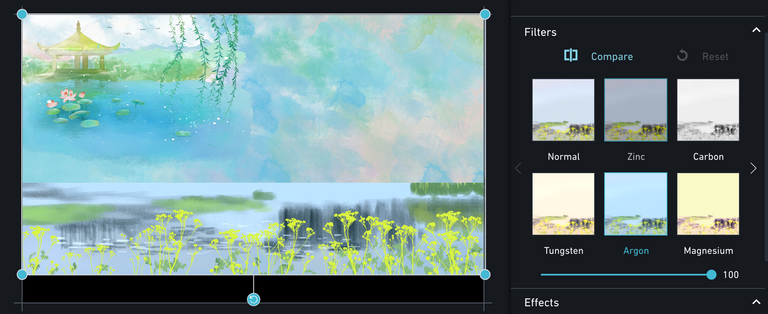 What I want to try to demonstrate is how you can zoom in to the image and begin to blur and smudge with different brushes to get rid of the line where the two images meet.

Very slowly you start to see the picture blend into just one image. Doing this only usually works when both images are similar style and colour pallet. See below...

Now that the horizontal line has completely disappeared, I then used some oil paint filter settings to blend the overall result.

Zoomed in image shows the paint texture, with the Hive Logo at 50% Opacity, so that it blends in nicer.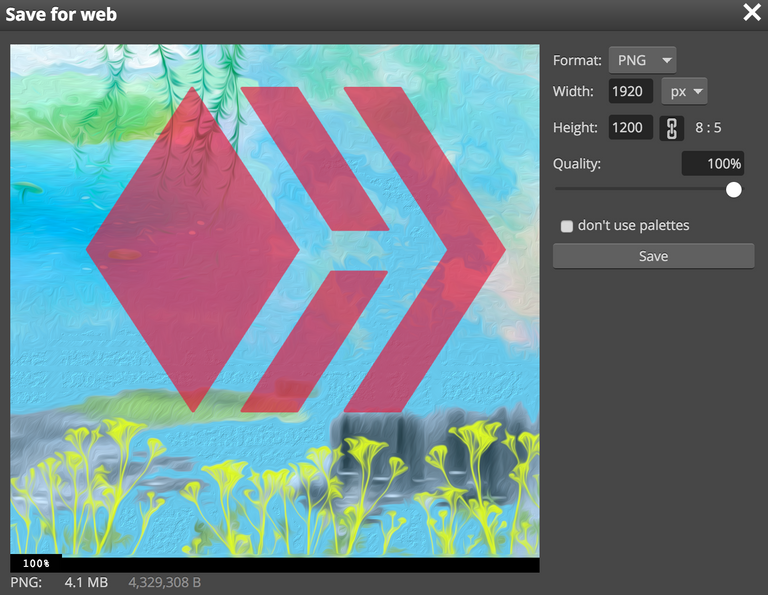 Lastly, the "Argon" and then later the "Zinc" filters were both used in my ShutterStock Editor Account.
All of the above Banner designs and Artwork were created by me.
[ Strictly Copyright ©2020 @andy4475 ] & Published exclusively to Hive.
Many thanks for your valued attention... 😀