Tonight's Hive Promotion Banner started out as a very simple design, but slowly got more complex as I added more and more PSD Layers. The golden specs of gold coloured sand drifts around the Hive Logo at the centre of the image. A nice effect I think, and perfect for posting in the STARS Community. I hope you like the final result below...
A Galactic Sand Storm...💫 with glittering Stars... 🌟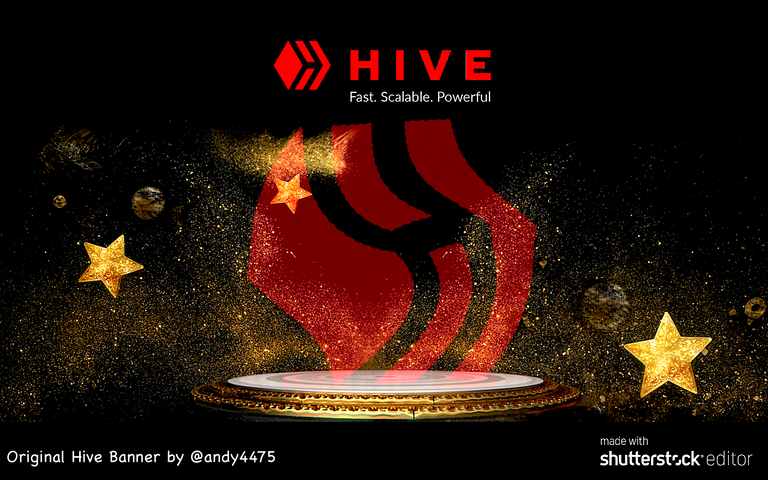 I forgot to take more "screen shots" of the design process, so only a few have been included in this post.
Basic starting Hive Logo, removed dark black background to make transparent.


Twirled slightly.


Wave Generator used.


Several Brush tools used to create the sandy specs background.


Zinc Filter used before brightness adjusted.

All of the above Digital Art Banner Designs were created by me.
[ Strictly Copyright ©2020 @andy4475 ] & posted exclusively to Hive.
So that's it for Tonight!
Stay Safe, and See you all again very soon...👋