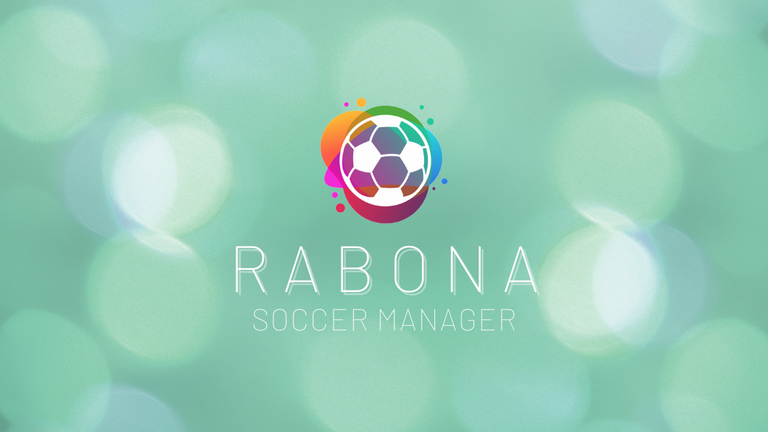 Major step to move to the big boys
It was a very tough and close race in league 1 last season but I finally made it to Champions League by 3 goals better GD. I was in the lead quite early but lost momentum so I am happy it finally worked - the bot accounts gave me a tough time at the end. The season before it was the opposite where I started with 4 defeats but closed the season with nearly winning all matches, but only ended on the number two spot.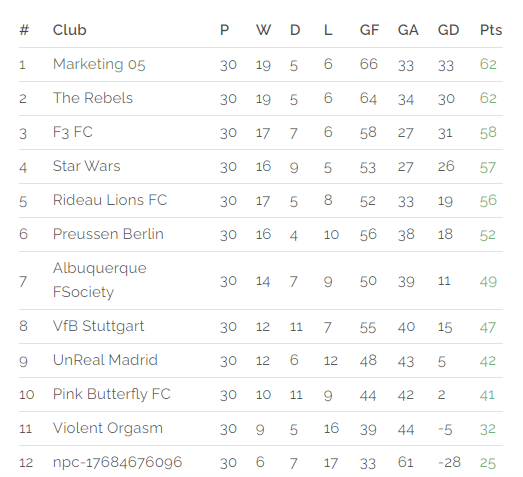 Needless to say I am happy and now there is only one target, maintain the league, the teams are the best of the best and there are no bot teams anymore so tough tough tough. Glad to get more and more fans and finally an advertisement contract with good money that is also required to cover much higher salaries.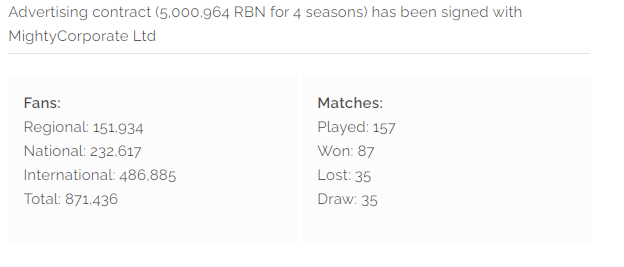 First matches in League of Champions
As expected you meet the top of all so I expected three defeats in the first ,atches but performed better as I thought - after 7 games I am in the relegation zone but still quite satisfied, close games I lost, several not expected draws and one win against @acidyo that made me proud. It will be a hard fight to avoid relegation but I will do all I can.
Thanks again to the dev team for this great Football Manager Rabona by @rondras and @oliverschmid - to me worth every minute of my time.
If anyone wants to join please feel free to use my link, a win-win as you and me would received 25,000 RBN In-Game Token: https://rabona.io?ref=marketinggeek