Realme 7 pro - User Experience | ENG-ESP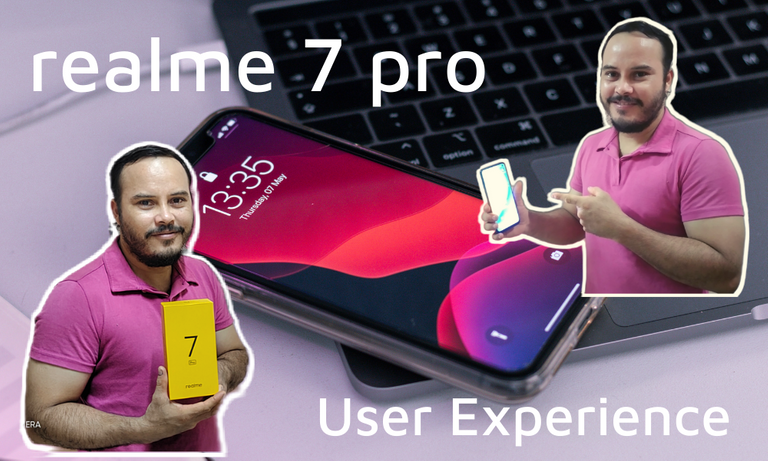 ---
Hey guys, what's up?
This time I want to tell you about my experience as a user of a Realme 7 pro.
First of all this is a gift that my wife gave me, she was able to save on Hive and also made a Power down to complete the cost. Here in Ecuador it had an offer cost of 300$, this was on May 21st.
About a year ago I gave her a better phone so she could work on Hive and now she surprised me with this gift. I even thought that after buying it she would take it away from me as she always did, but she didn't hehe.
¡Hola, chicos! ¿Que tal?
En esta oportunidad quiero contarles mi experiencia como usuario de un Realme 7 pro.
Primero que nada este es un regalo que me hizo mi esposa, ella pudo ahorrar en Hive y además hizo un Power down para completar el costo. Aquí en Ecuador tenía un costo de oferta de 300$, esto fue el 21 de Mayo.
Hace un año aproximadamente yo le regalé un mejor teléfono a ella para que pudiera trabajar en Hive y ahora ella me sorprendió con este regalo. Hasta creí que luego de comprarlo me lo quitaría como hacía siempre, pero no lo hizo jeje.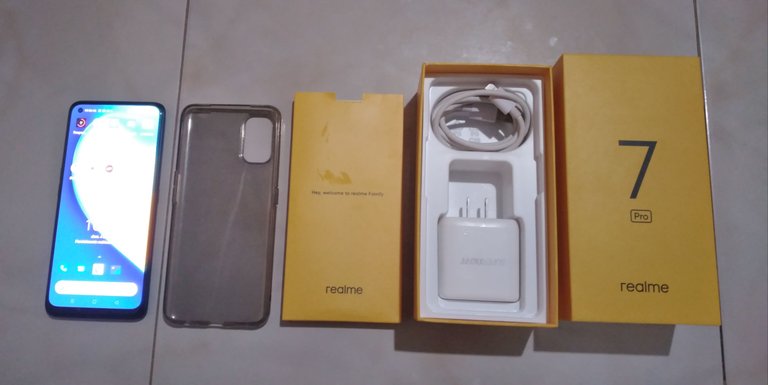 I was undecided between the Poco X3 and this one, but my wife consulted with @josecarrerag about which one could be better and when I listened to him, I started to investigate more and the first thing that caught my attention about this phone was its high definition screen, super amoled, which unlike the Poco X3 does not have.
Well, let's talk about the Realme 7 pro. It comes as all Realme's do in its typical yellow box, it comes with a 65 watt quick charge charger, with a high speed cable, that charges from 0% to 100% in 34 minutes. It also comes with a liner and its user manual, which no one reads, and of course, the phone.
Note: No headphones.
Let's talk about the camera. It has a 4-camera module, with a 64-megapixel main camera and a 32-megapixel secondary selfie camera. It can record videos in slow motion, in high definition in 4k.
Estaba indeciso entre el Poco X3 y este, pero mi esposa consultó con @josecarrerag sobre cuál podía ser mejor y al escucharlo, me puse a investigar más y me llamó la atención primeramente de este teléfono fue su pantalla de alta definición, súper amoled, que a diferencia el Poco X3 no la tiene.
Bueno, hablemos del Realme 7 pro. Viene en como todos los realme en su típica caja amarilla, trae un cargardor de carga rápida de 65 watts, con un cable de alta velocidad, que carga de 0% a 100% en 34 minutos. Además trae un forro y su manual de usuario, que nadie lee y por supuesto, el teléfono.
Nota: No trae audífonos
Hablemos de su cámara. Tiene un módulo de 4 cámaras, siendo su principal de 64 mega píxeles y una secundaria para selfie de 32 mega pixel. Puede grabar videos en cámara lenta, en alta dificion en 4k.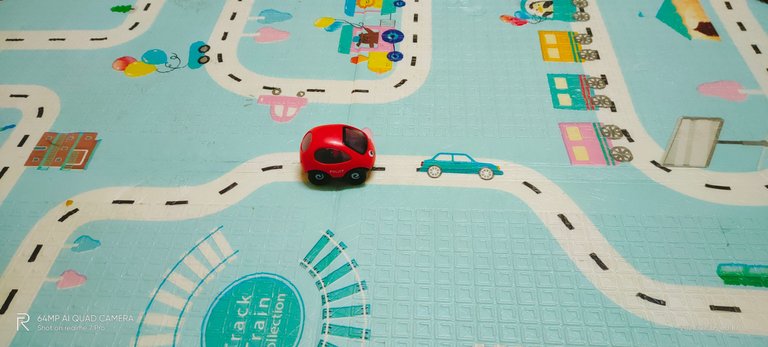 This phone has 8G of RAM and 128G of storage. It is a very fast phone as it has a good processor. What I have enjoyed most about this phone is playing video games and watching movies, because of its capacity, the graphics look much better.
If you are looking to buy a phone, this is a good option, as it is mid-range and not so expensive in my opinion and you would be buying a good device.
It's an android 10, I'm currently waiting for the android 11 update.
I haven't found any disadvantages yet, I'm still exploring how it works, as I have little time with it. I thank @josecarrerag for his recommendations and that's why I also recommend it.
Este teléfono tiene una memoria de 8G de RAM y 128G de almacenamiento. Es un teléfono muy rápido ya que tiene un buen procesador. Lo que más he disfrutado de este teléfono son los videojuegos y ver películas, ya que por su capacidad, los gráficos se ven mucho mejor.
Si estás buscando comprar un teléfono, este es una buena opción, ya que es de gama media y no es tan costoso a mi parecer y además estarías comprando un buen equipo.
Es un android 10, actualmente estoy esperando la actualización del android 11.
Todavía no le he encontrado alguna desventaja, sigo explorando sobre su funcionamiento, ya que tengo poco tiempo con él. Agradezco a @josecarrerag por sus recomendaciones y es por ello que yo también lo recomiendo.
---

Imágen principal editada en canva.
Get to know these communities as well:
---
---