Life in the air-swift

Life in the air
Hello feathered friends
Today I present to you a beautiful swift.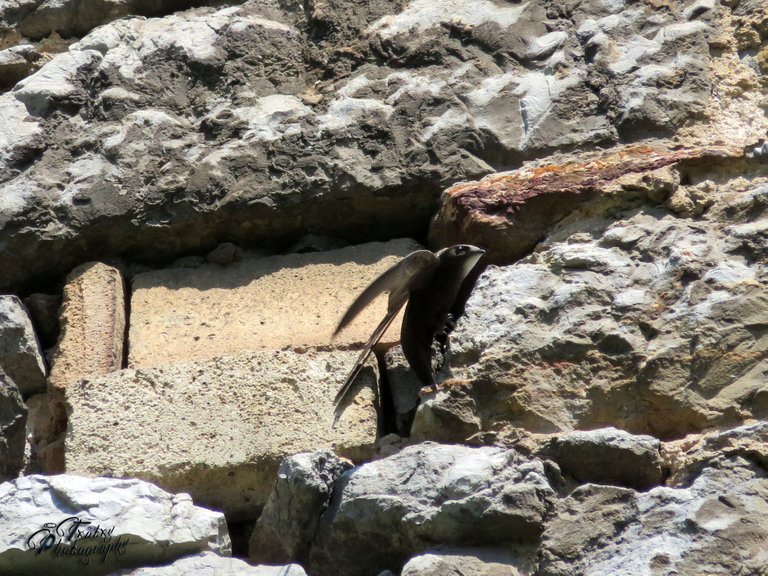 They say them because there were a lot of them I had seen them many times but I never photographed them and on Sunday I play, but they are fast, very fast I almost took the photos without seeing them.
It was when I could see the photos that I really saw them.
Its scientific name is Apus apus, but since I am not a scientist, even its name sounds fast-paced to me.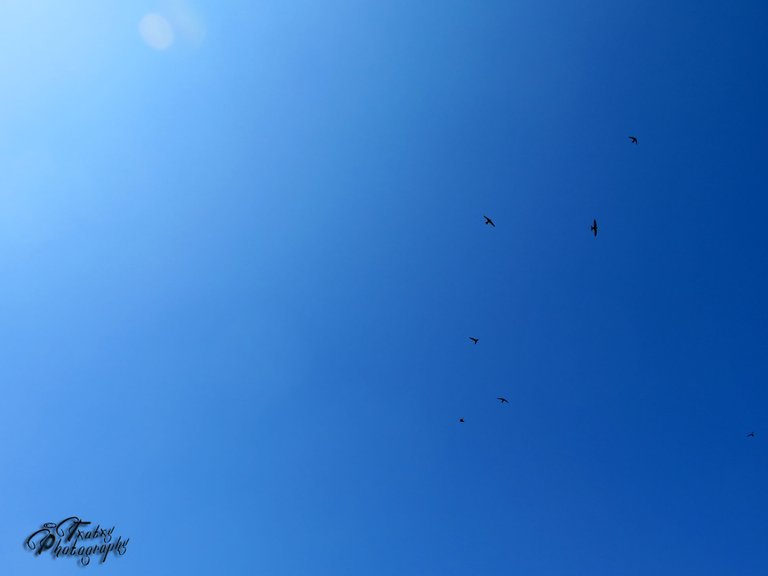 They are raising among the stones of this building, which is a school located on the bank of the river.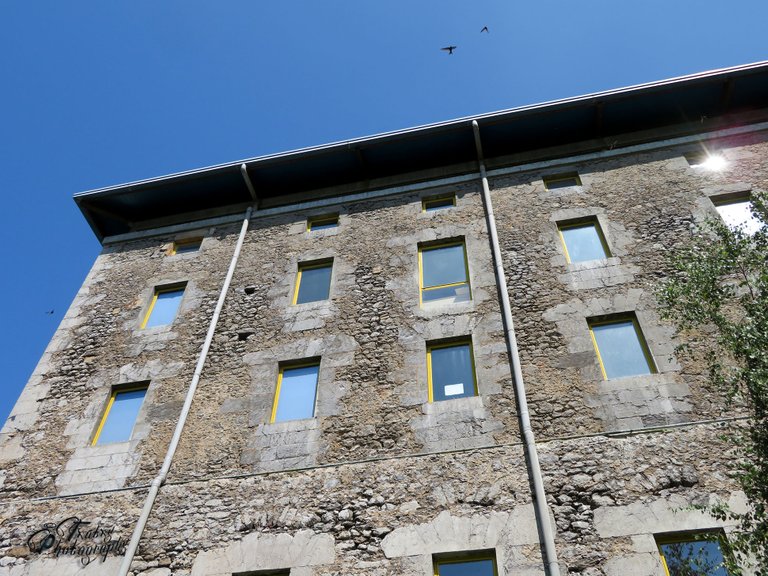 This bird, the characteristic that it has is that its life is spent in the air only when they breed they stop to lay their eggs and raise their chicks.
It is when I have been able to capture them.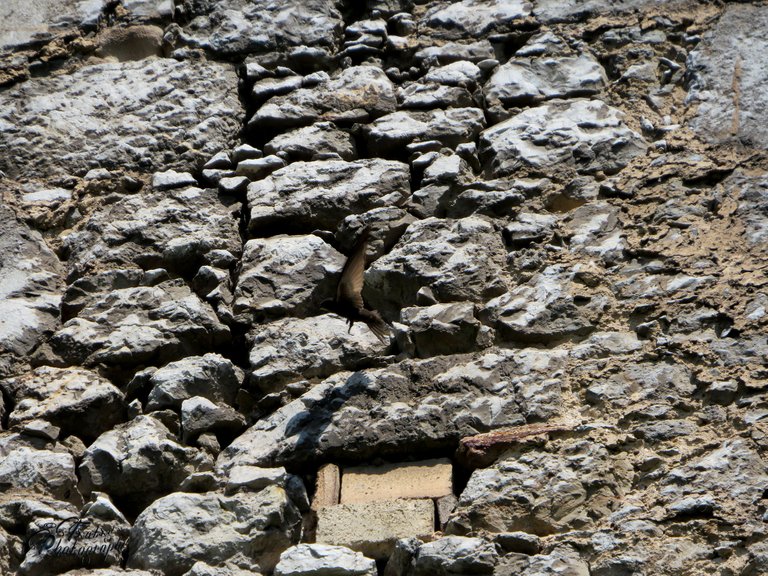 The day was sunny and the screen of the camera was not appreciated when they flew, unfortunately there were little in the photographs of the sky, I tell you they are very fast and although there were many I had no luck.
Looking at their travels, I could see where they had their young, well I think they had them since I did not see them, but if their travels to feed them, it was endless birds looking for the appropriate hole where their young are.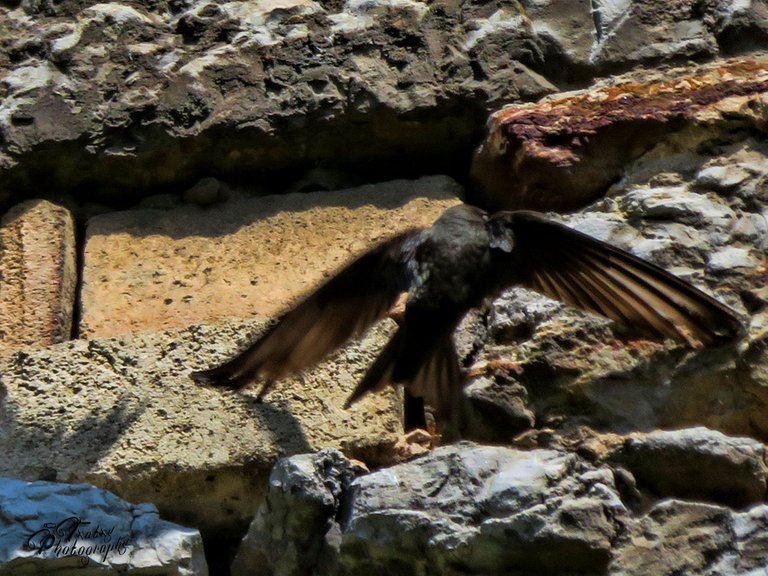 Here I was able to capture them, not very clear but good captures came out and we can appreciate them.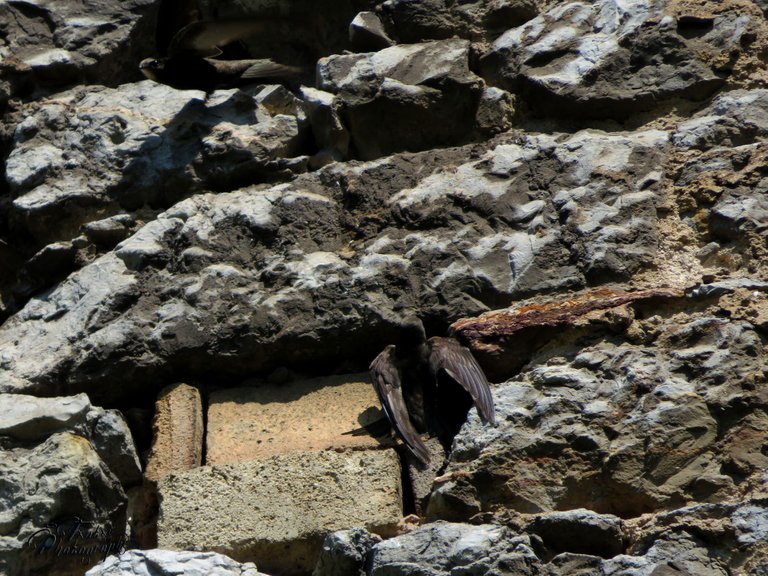 The swift's dream is in the air, well all its life is in the air, with its short legs and long wings, it has been difficult for them to take off from the ground.
They are small monogamous birds and they only have one clutch in the year with two or three eggs and at 35 days they begin to fly and do not stop throughout their lives.
They feed on small insects.
Morphologically they are small with long wings and small legs, their round and dark eyes with a small and hard beak.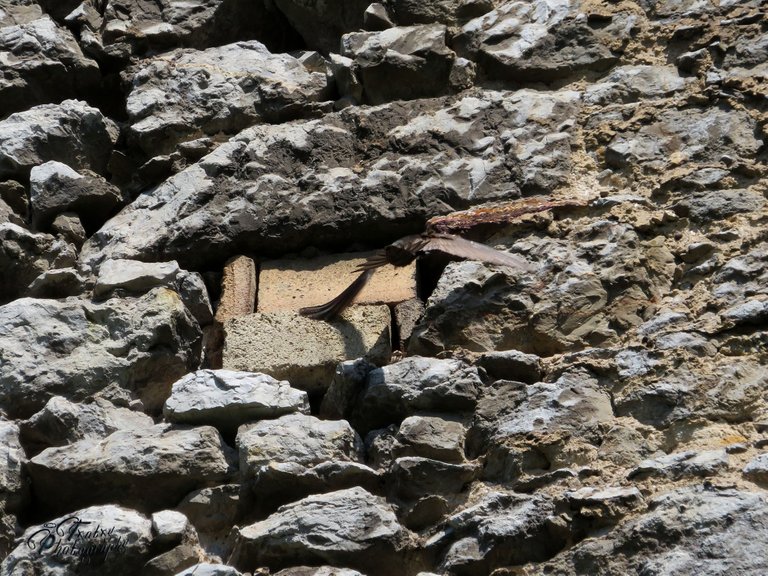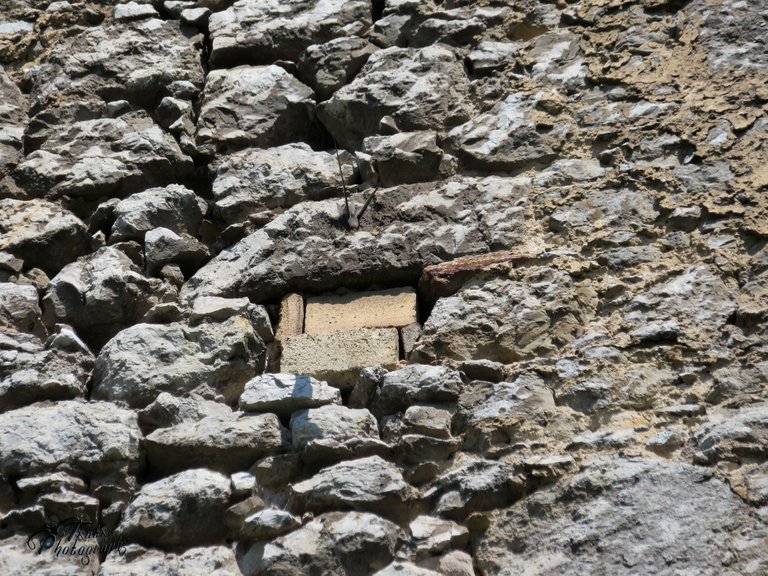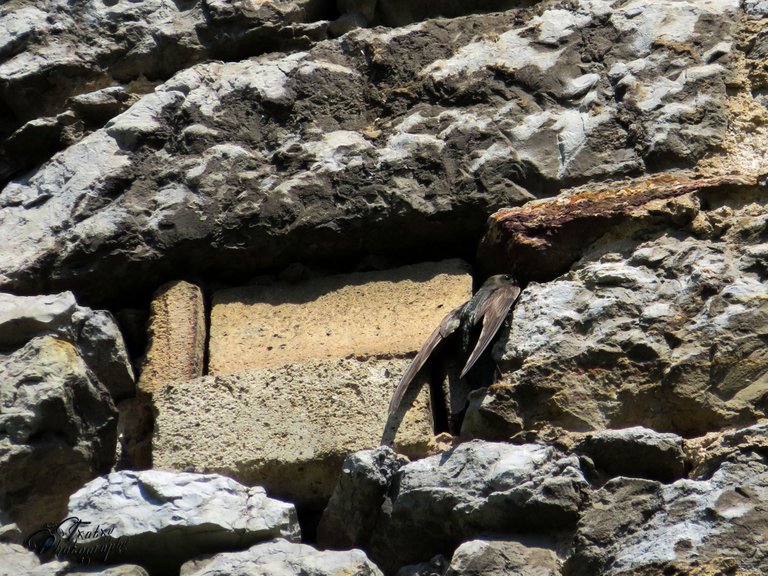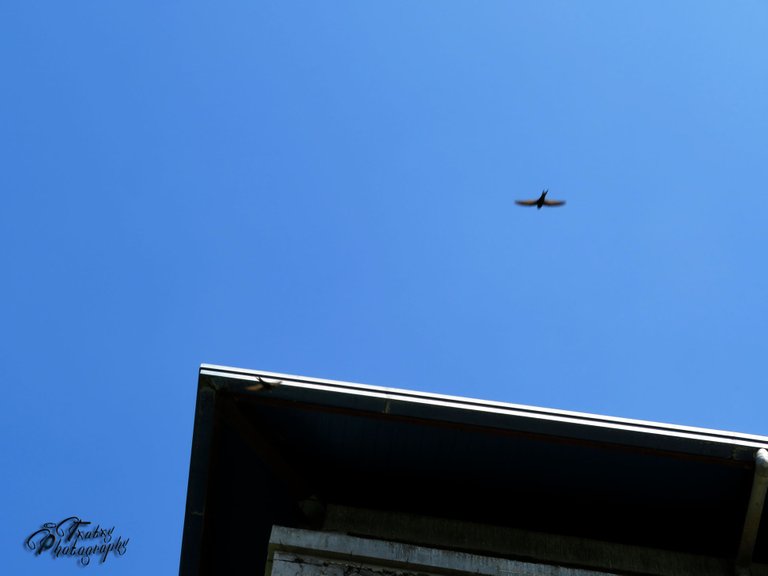 Canon PowerShot SX730 HS

Image © txatxy. All Rights Reserved.
Original content by Original content by @txatxy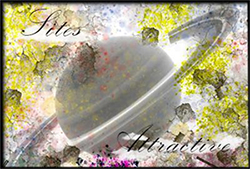 ---
---