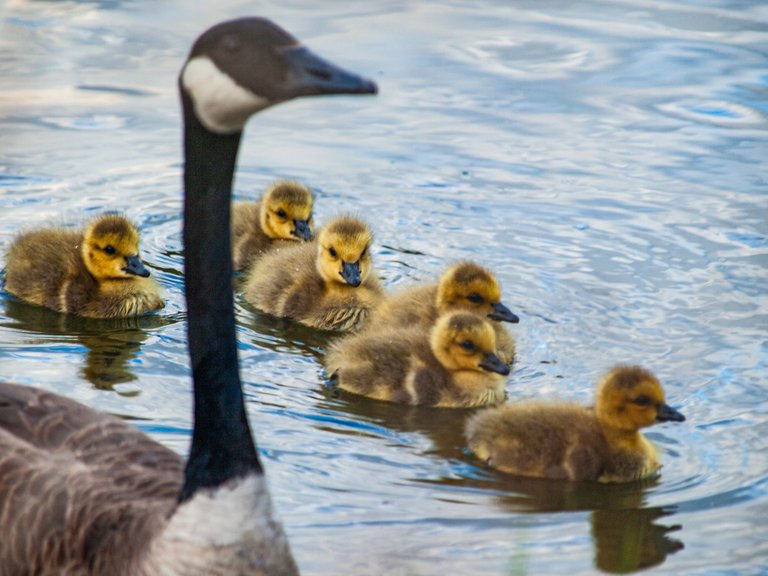 The Canadian Geese by the lake are enjoying this Mother's Day being watchful mothers over their broods.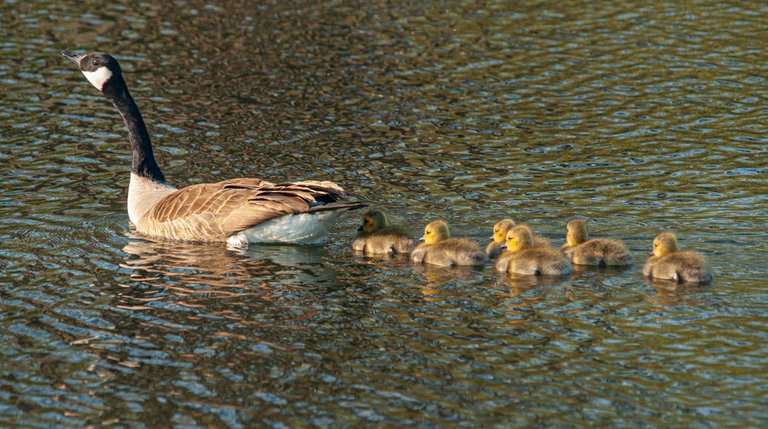 There are now three families of geese on the lake but only one has a dad hanging around. The other two are single mother families.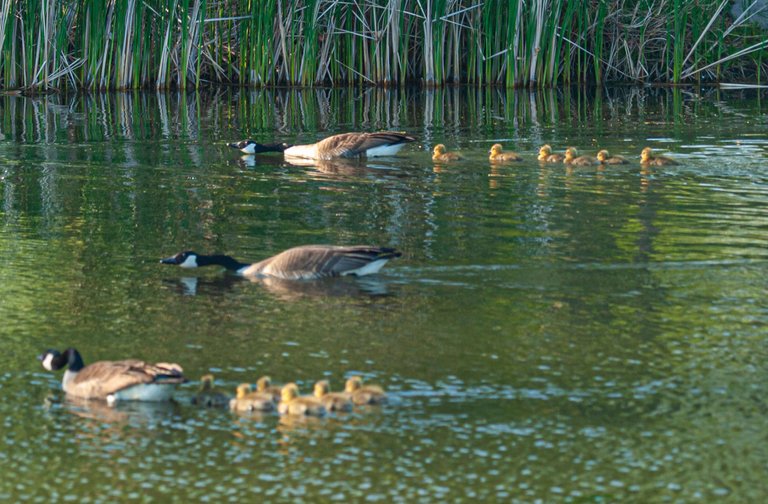 Here is a weird behavior where all the geese parents started putting their heads low to the lake at the same time. The dad is in the middle trying to keep the ladies from fighting with each other lol.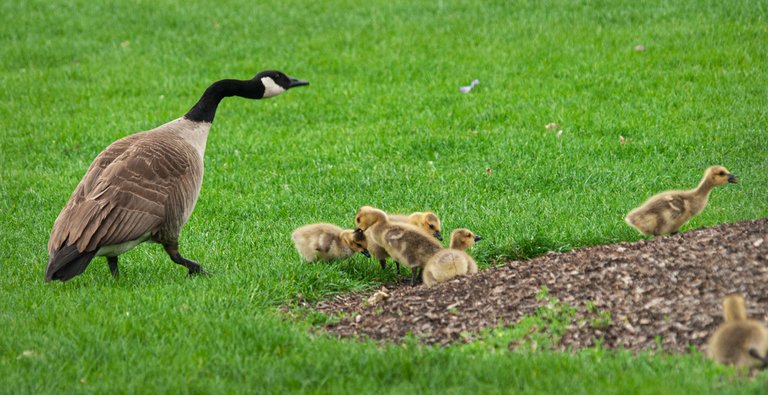 Now they have brought the babies on the grass for breakfast. This mom was scolding the babies as they were biting each other.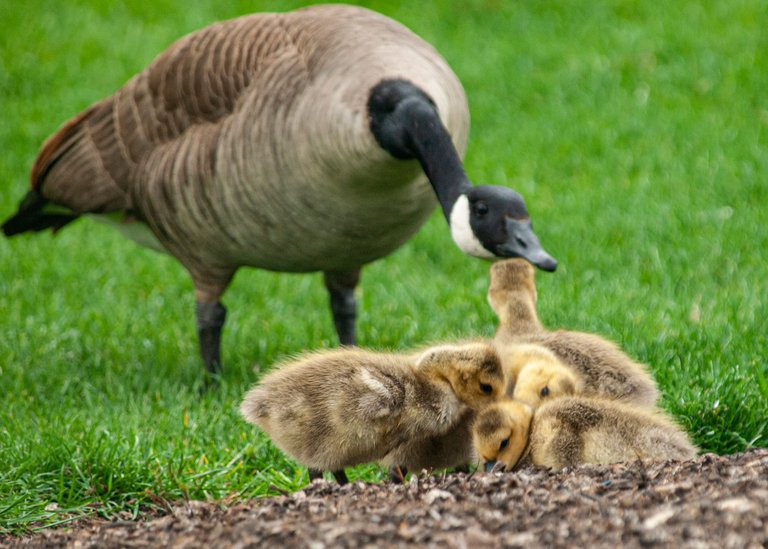 Now she is keeping a watchful eye on them to be sure they stop fighting.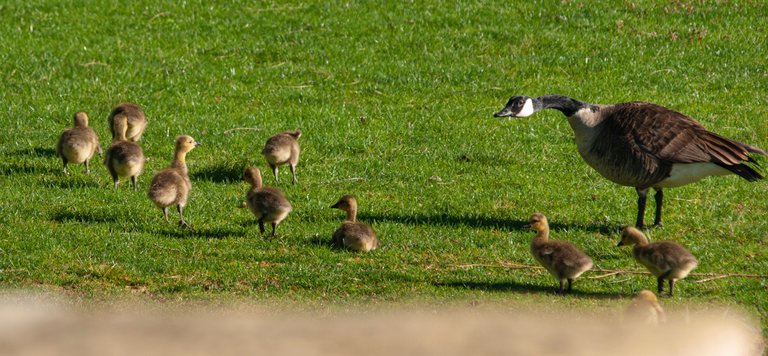 Here is one of the other goose mothers with her brood mixing with the other's brood. So far I don't have a picture of all three families colliding together yet.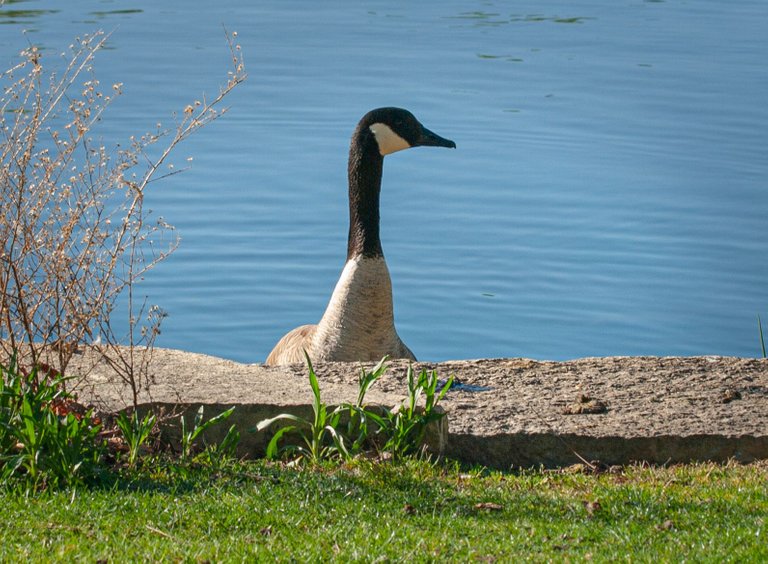 The dad is keeping a watchful eye on me from the shoreline.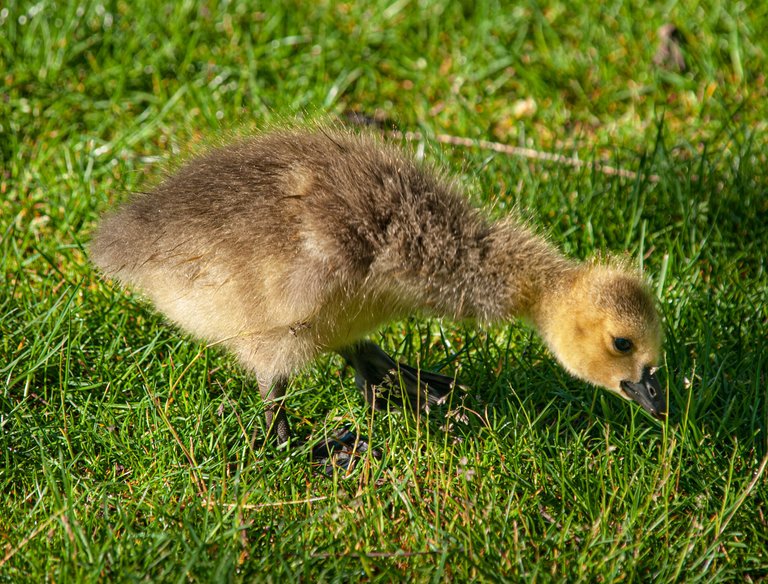 The geese seem to be getting used to me I was able to walk right up to this gosling for a clear shot.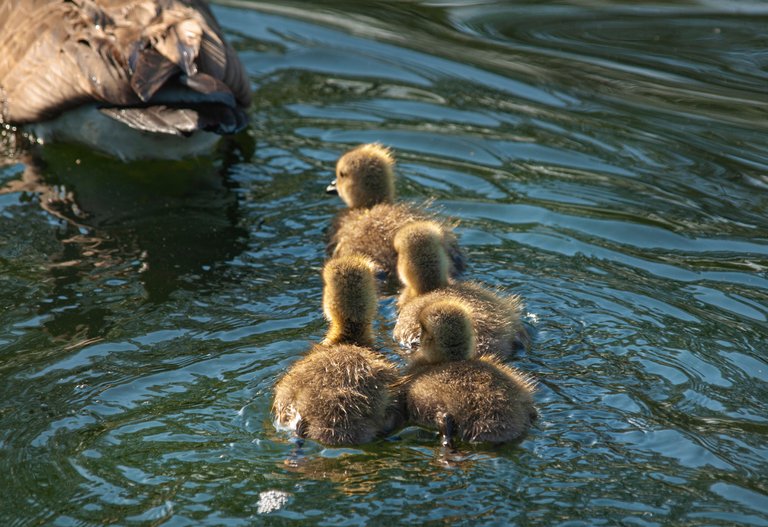 Here is the latest goose family to hatch, only four goslings came out of this nest.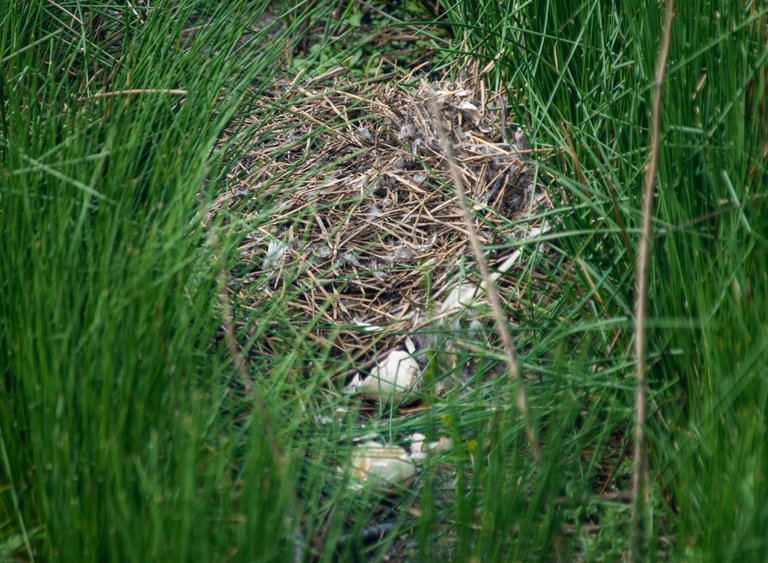 Here is the nest they came out of.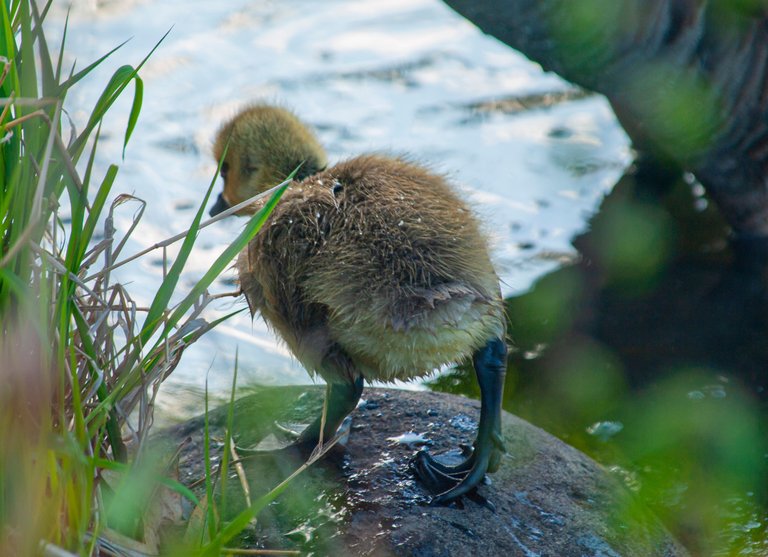 These little guys are so gawky after they hatch, I'm surprised this little fella made it up on this rock.
Happy Mother's Day from the goose families :-)