Here are a few varieties of sightings for this #featheredfriday by @melinda010100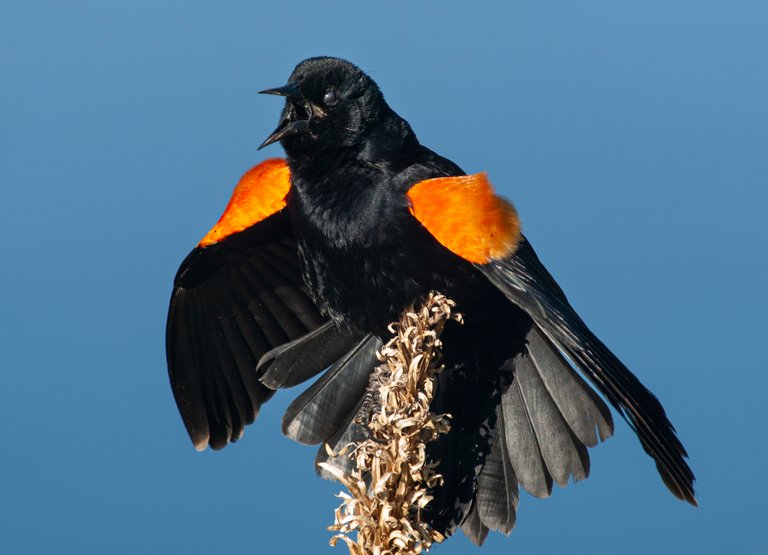 Here is a crazy red-winged blackbird belting out his song by the lake.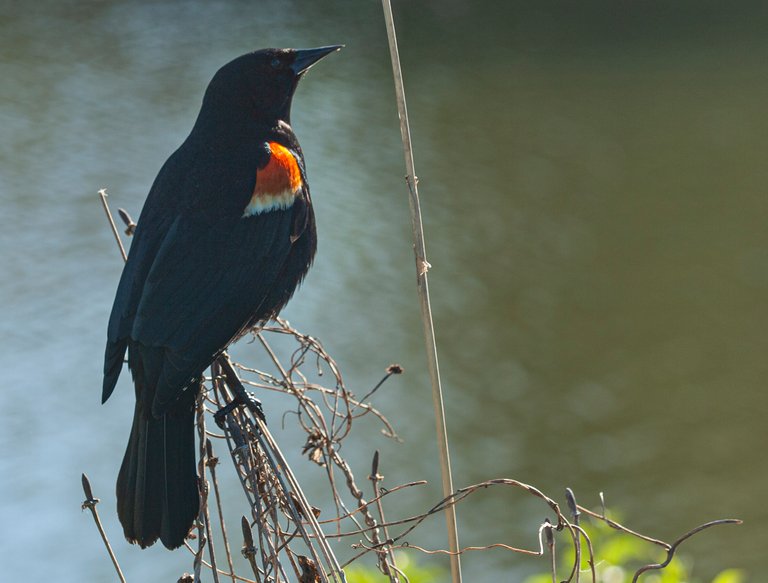 They are a usual sight by the lake and are practically fearless so you can get all sorts of poses from them. This is his artistic profile contemplation shot.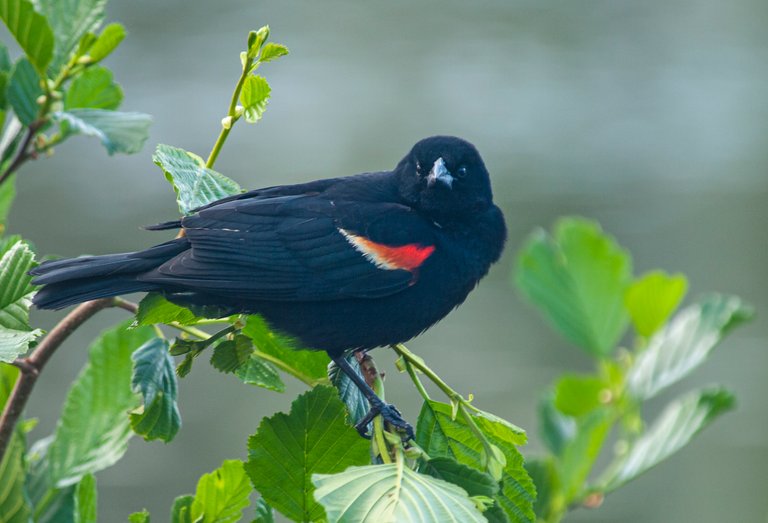 Here is his annoyed paparazzi face.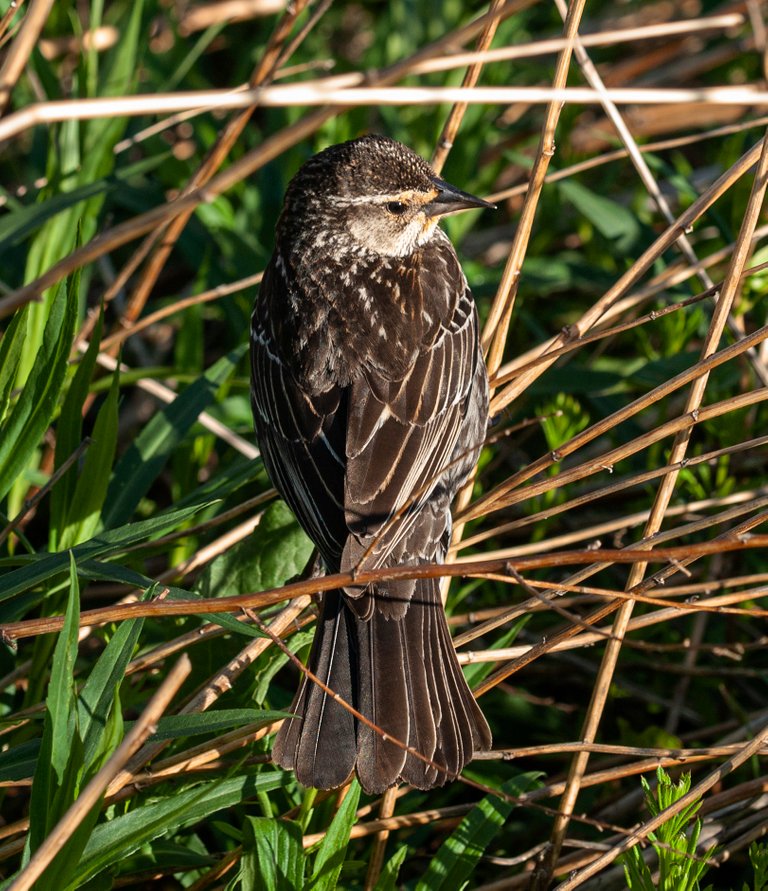 The female red-winged blackbirds are much more shy and hang out in the reeds and weeds.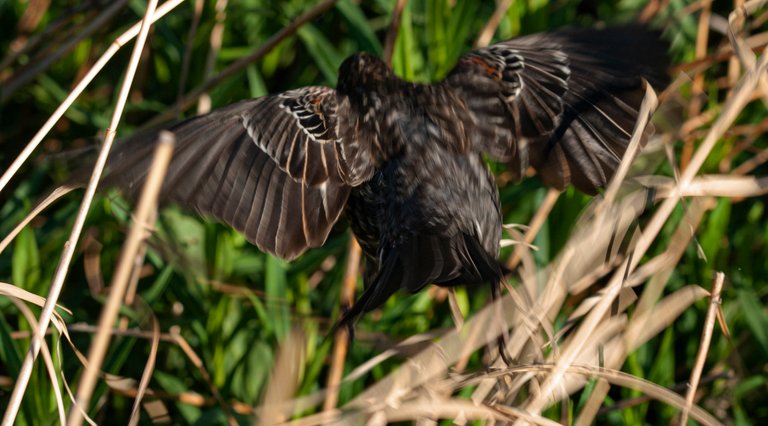 They like to take off almost every time I get focused in on them.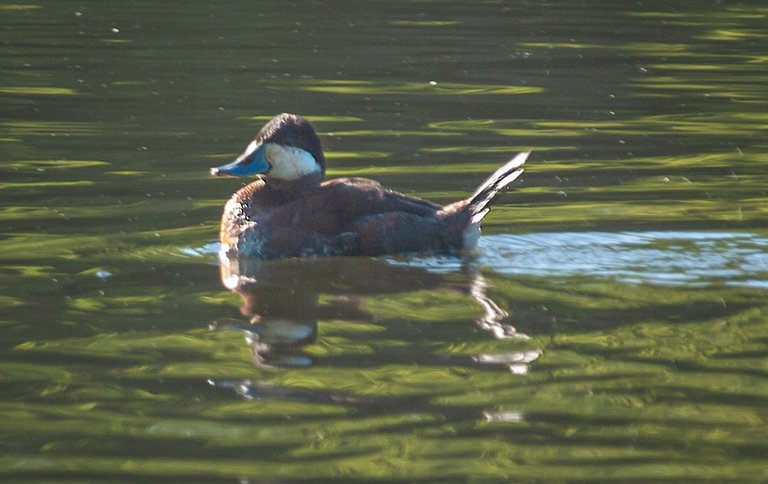 Here is a first for me at the lake, a ruddy duck.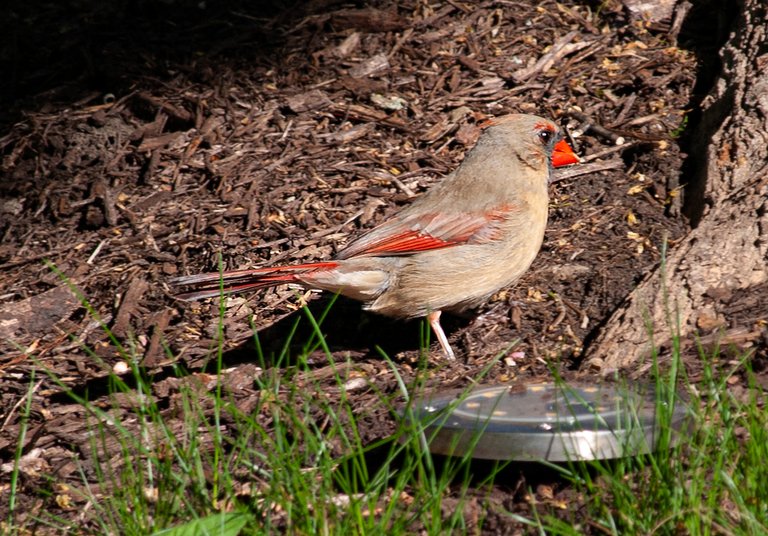 I also spotted a female cardinal hanging out next to a sprinkler.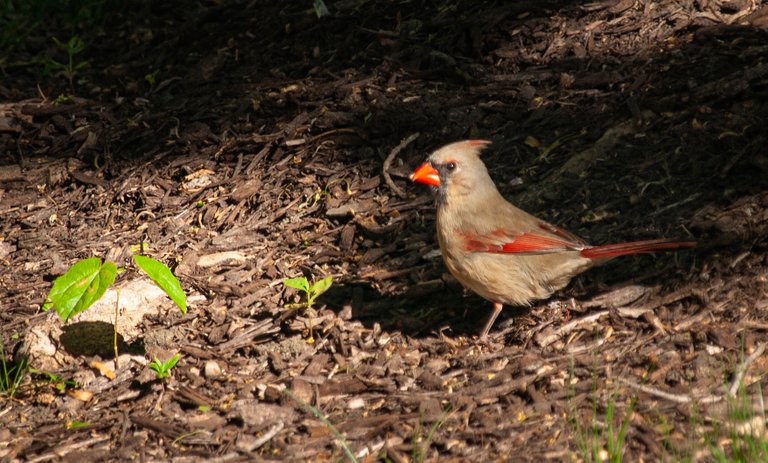 These gals are also very skittish and take off almost every time I get my camera focused on them.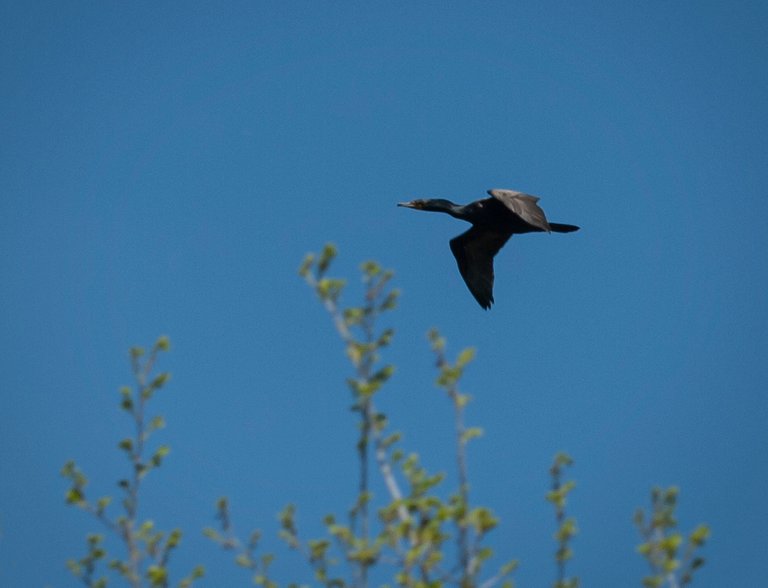 I managed to capture a shot of a cormorant flying over the lake. These guys seem to get their fishing done early in the morning.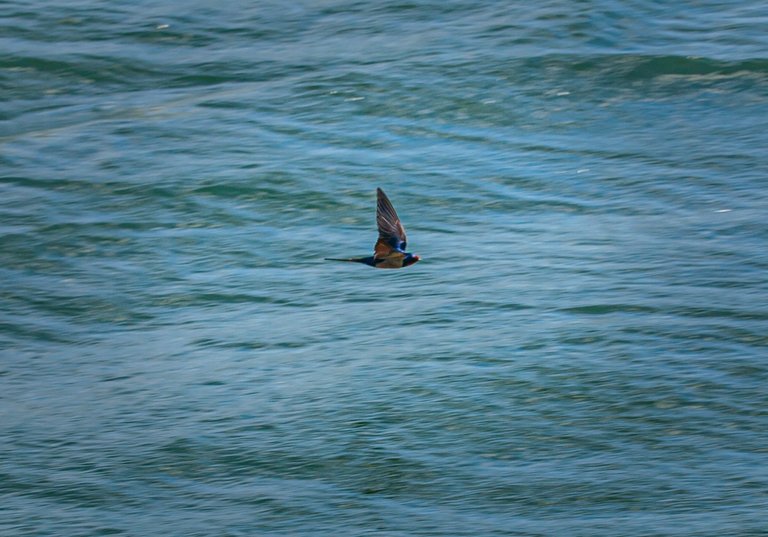 I managed to catch a flying barn swallow. They hang out under the boathouse.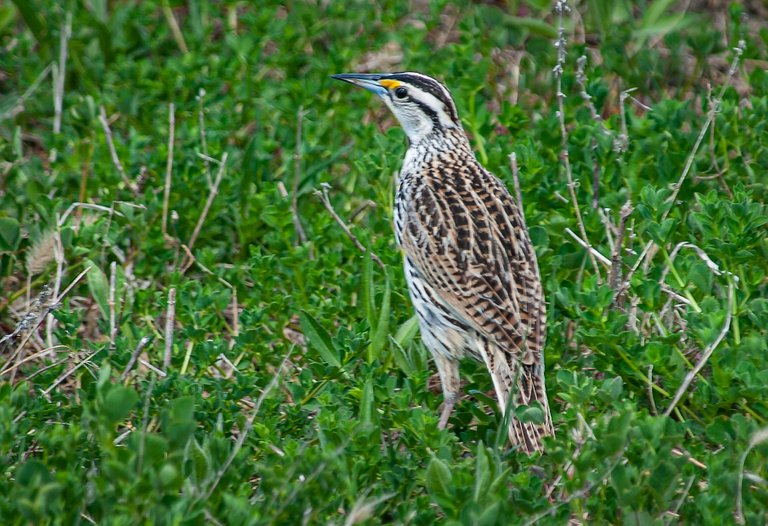 Here is another first for me, a meadow lark. Sadly this guy would always turn his back to me as I tried to circle him to get his nice yellow chest.
That's all for this #featheredfriday thanks for looking :-)