Here are two families of Canadian geese goslings converging for this #featheredfriday by @melinda010100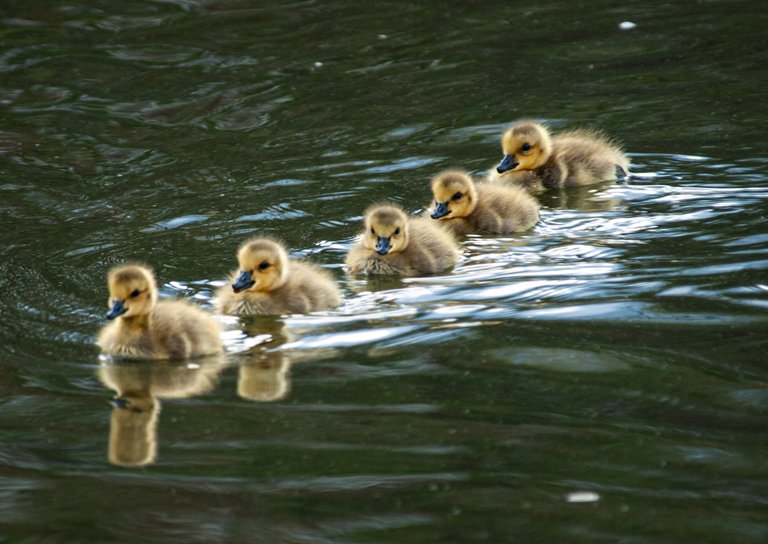 I noticed yet another batch of baby goslings has hatched at the lake.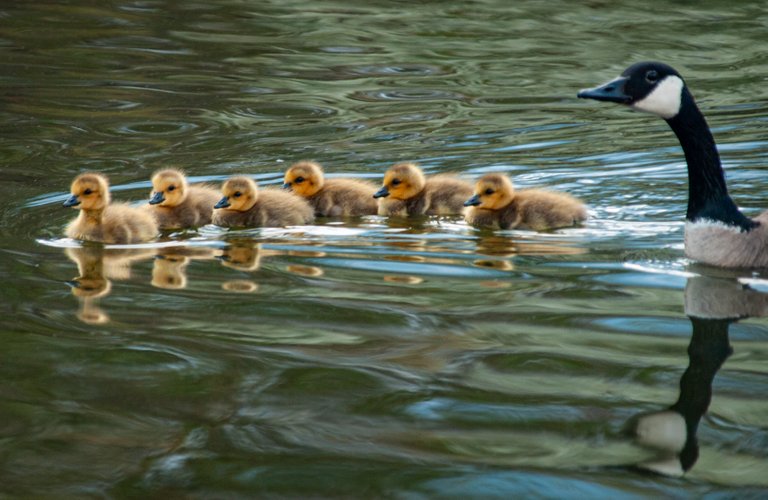 Both families of geese have six goslings in them.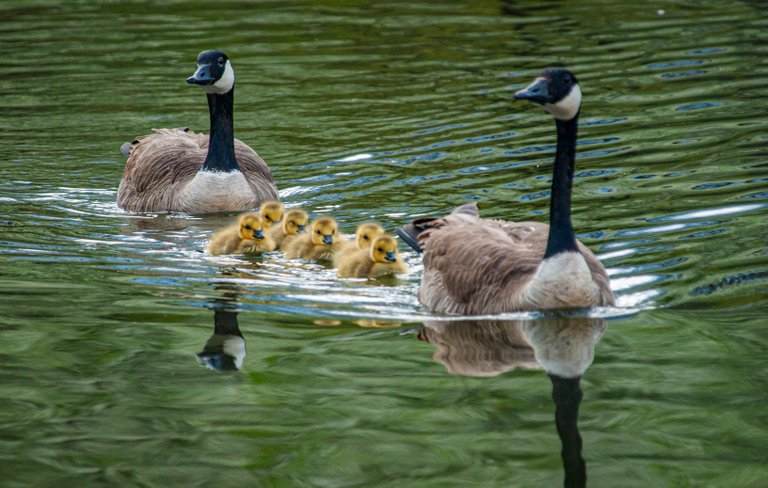 This one is in battleship formation with the parents flanking the goslings in the middle.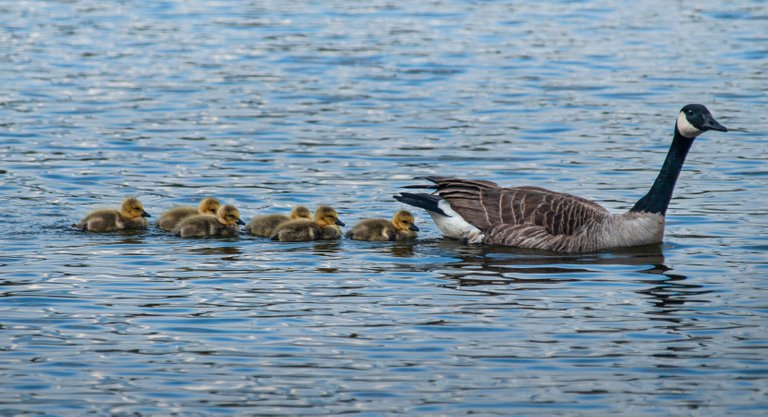 This is the other family of goslings on the other side of the lake. I'm not sure where the dad is.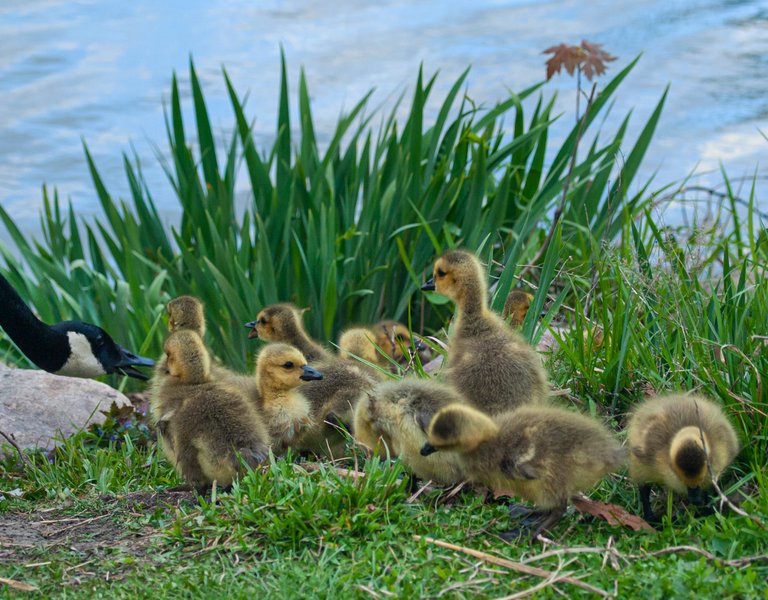 Both parents ended up landing right next to me on the edge of the lake. All the babies converged together and started wolfing down the grass.

I wonder how the babies and parents can even tell their babies apart when they clump together into a big pile.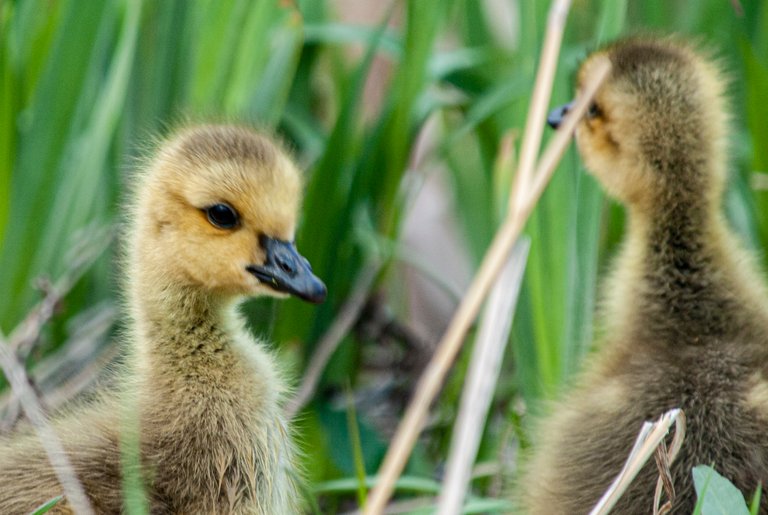 These little guys wondered what I was doing watching them eating all the grass they could.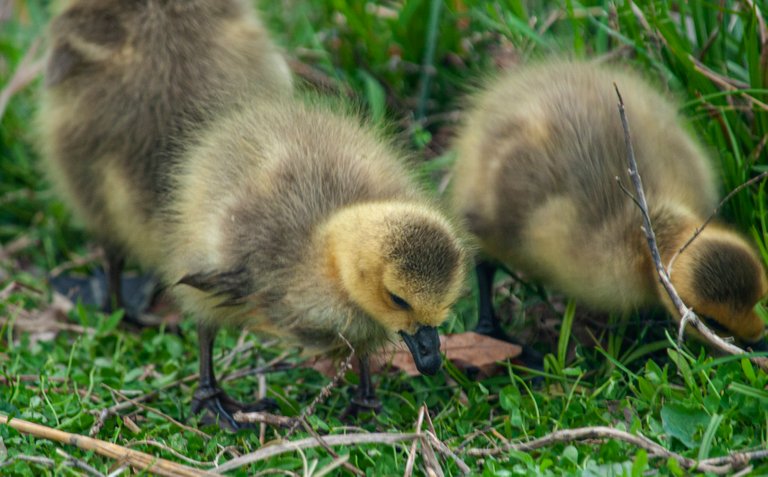 These guys have plenty of different greens to choose from.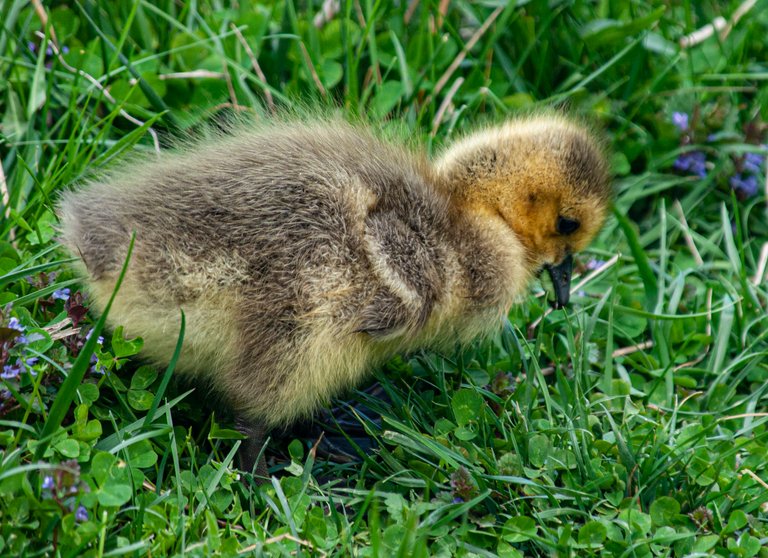 I wonder if they like the dead nettles, plain grass or the clover leaves.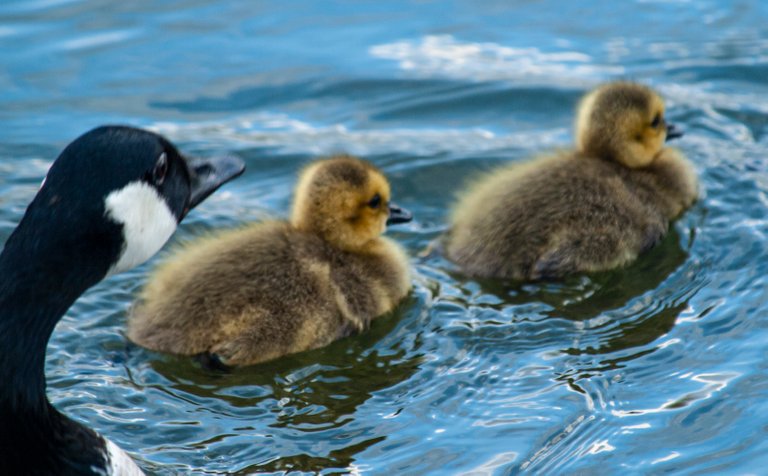 After about 5 minutes of snacking the parents gave a few head bops and the babies broke into two groups and took off with their parents.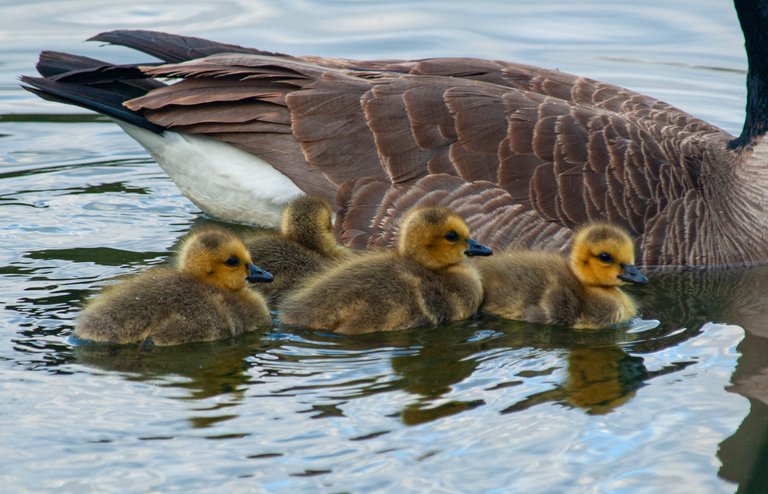 I'm sure they probably got mixed up who knows if the geese even care that they have different goslings following them lol.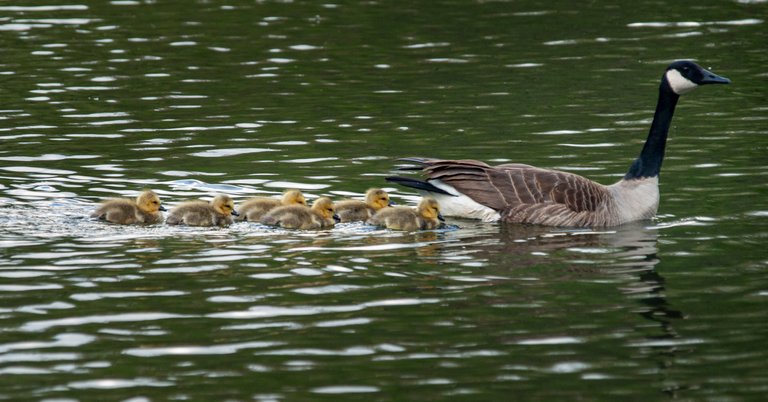 Off they go to their floating island nests. I also noticed another nest that hasn't hatched yet one of the floating islands.