Here are some old familiars and my first spring Baltimore Oriole for this #featheredfriday by @melinda010100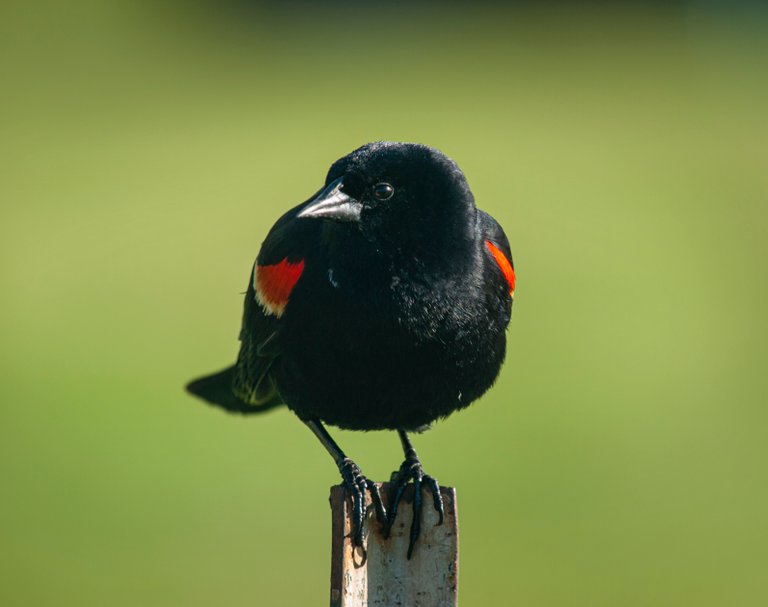 Just yesterday I got another bird on fence photo, one of my usual red-winged blackbirds defending his territory.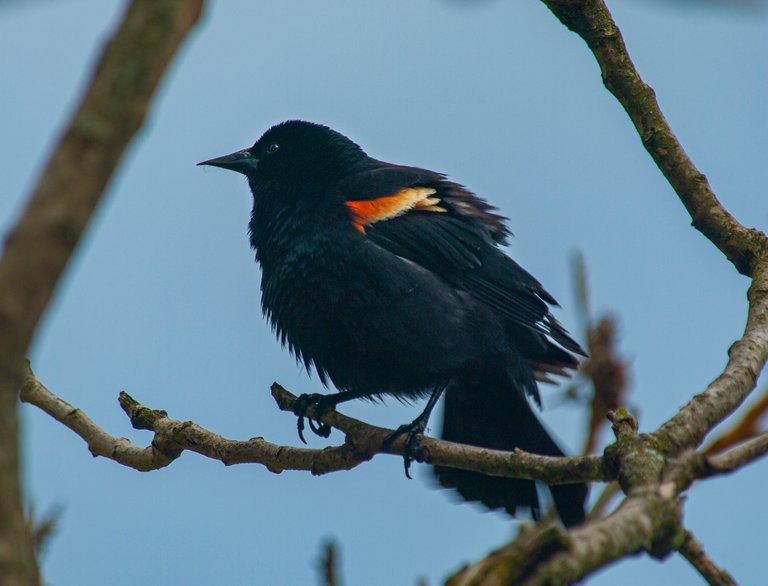 This other red-wing actually hovered over my head a few times screeching at me. There must already be a nest nearby.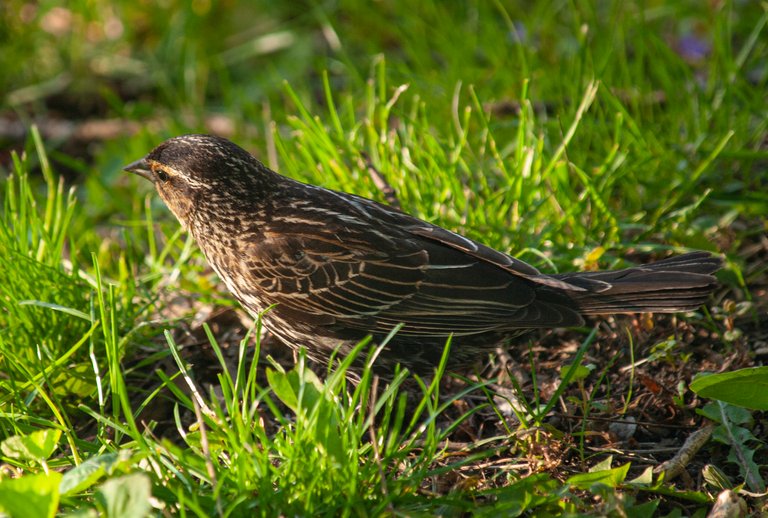 This female was on the ground below looking for insects. I'm not sure if she already has babies to feed.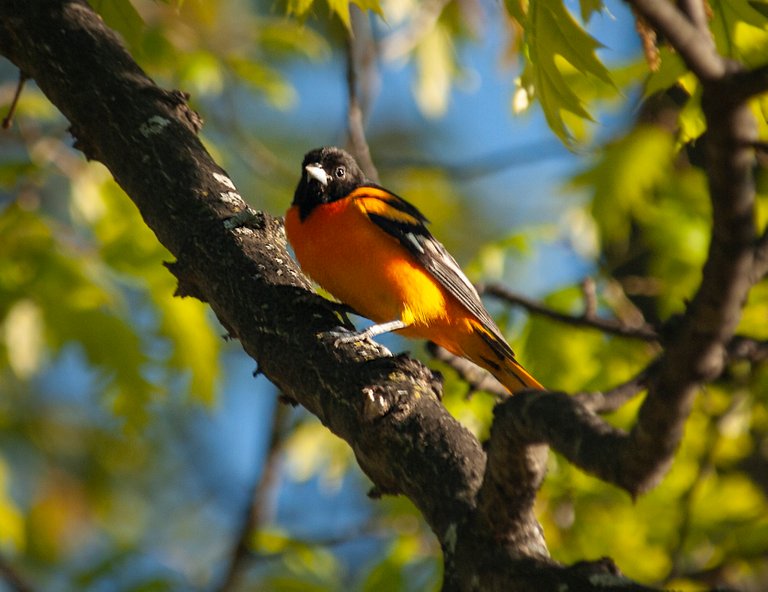 Now for my first Baltimore Oriole of the year.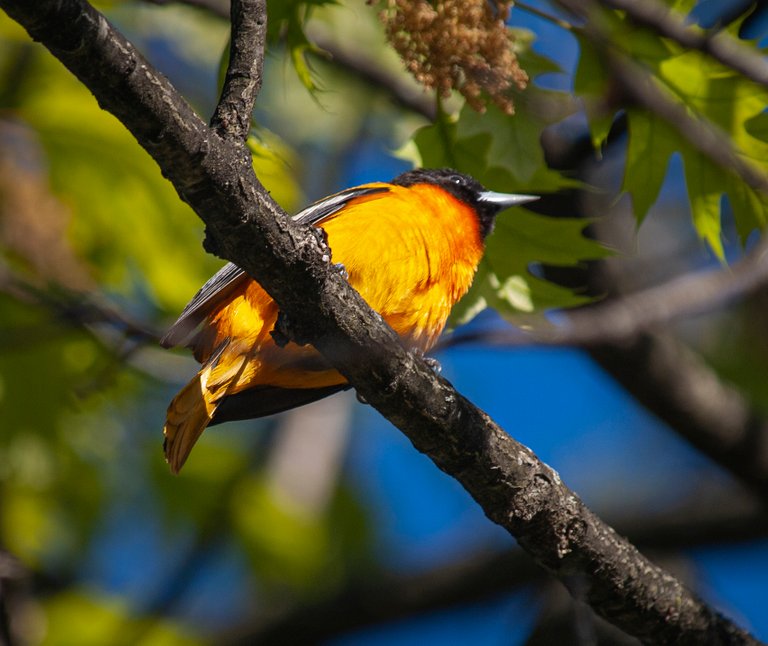 This guy was nice enough to pose in the sun for a while high up in the tree. I did my best for maximum zoom on my lens.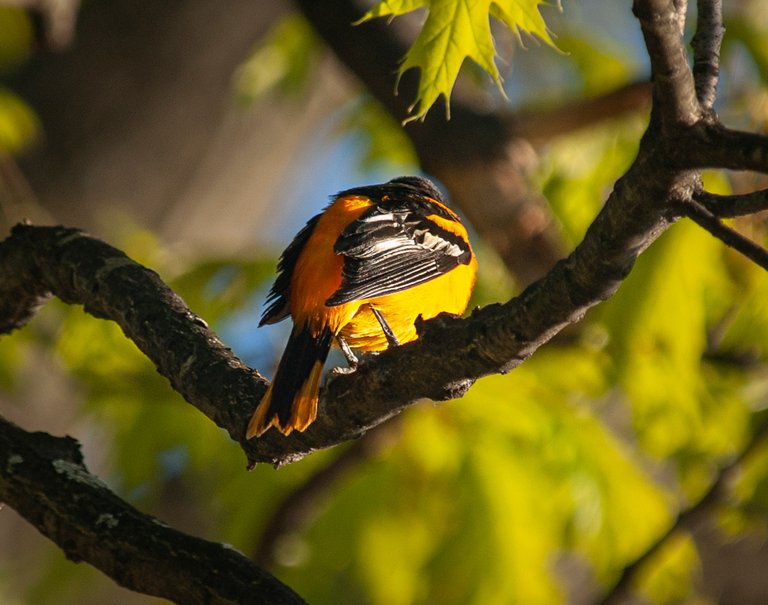 He was belting out a loud song. Perhaps he is trying to attract a mate.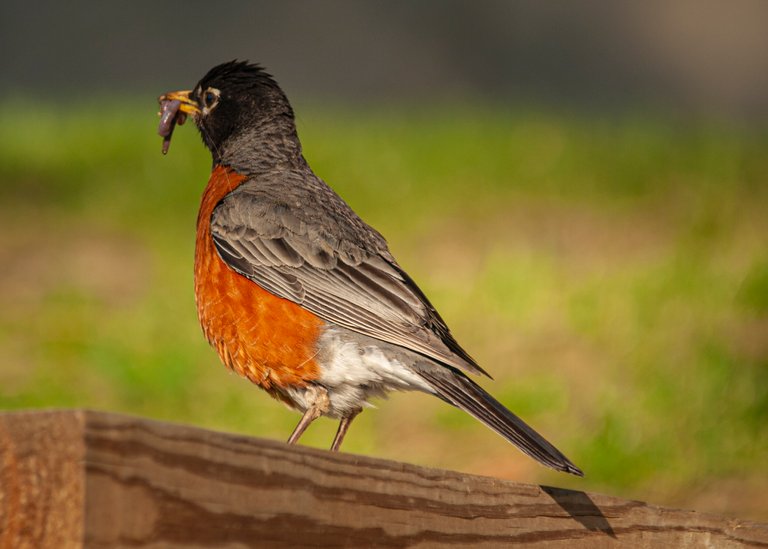 The robins have their spring plumage in full color now. They are all plumping up on worms, they may already have nests and babies around as well.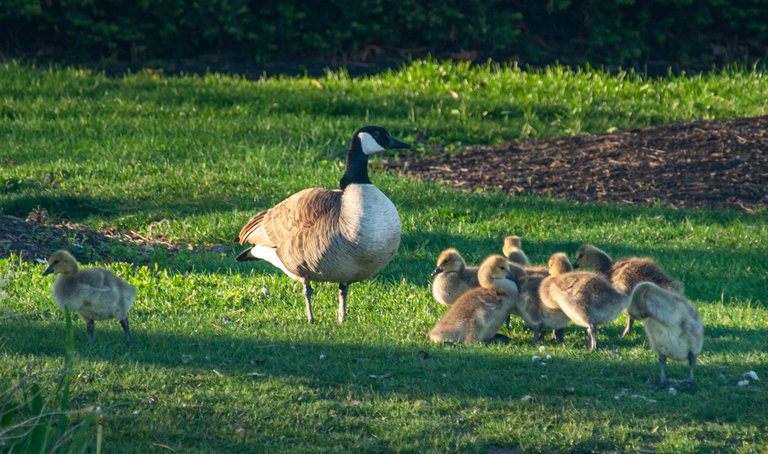 The goose families seem to have conglomerated into one group now. Quite a few are missing I bet the fox must have dwindled them down from 16 gosling to about nine from what I can tell.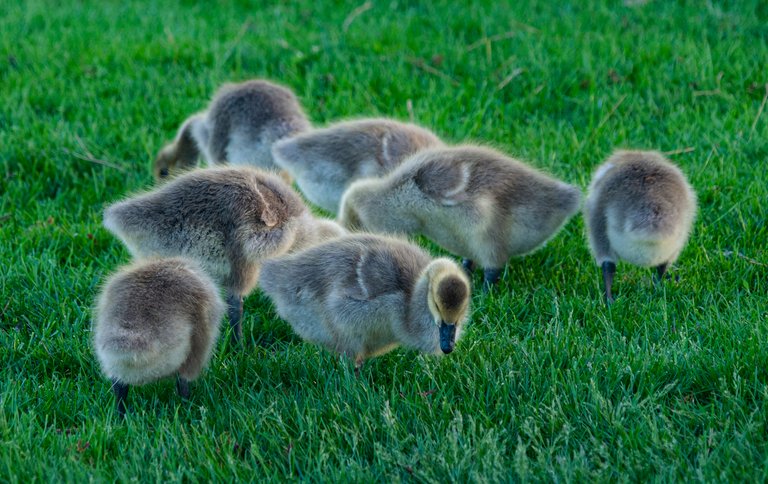 Another interesting thing happened to the goose families it seems like the male and female pair have adopted the two single mother gooses' goslings. They were even chasing the single mothers away from their own goslings and claiming the whole group as their own. I'll have to read up on this goose behavior.
That's all for this #featheredfriday :-)