#featheredfriends is hosted by the lovely @melinda010100. Check her post Here for more information.
My feathered friend today is the Great Blue Heron.
There are a couple places by the water I go hoping to see these beautiful birds. Along the banks of the Montague River I was not disappointed.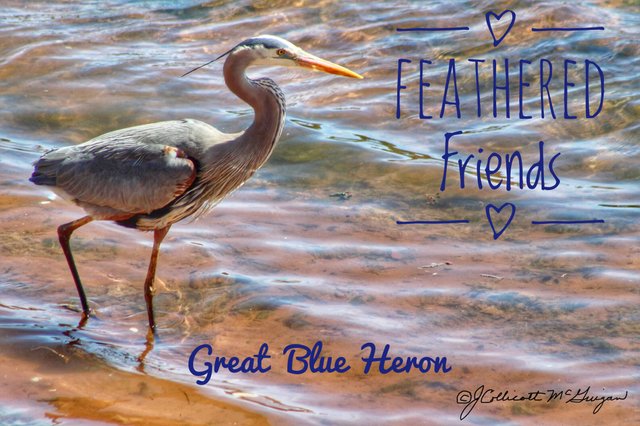 This heron has an enormous wingspan but when it's standing the wings are tucked neatly in and you wouldn't think the wings were huge. When on land or shallow water, the heron walks erect taking long strides.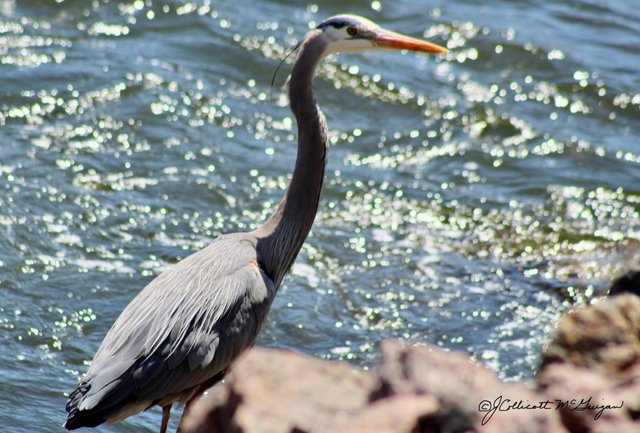 The Great Blue Heron is the largest heron in Canada. They go south to warmer climate in winter but return here each spring to forage in the Atlantic Ocean coastal area and freshwater environments.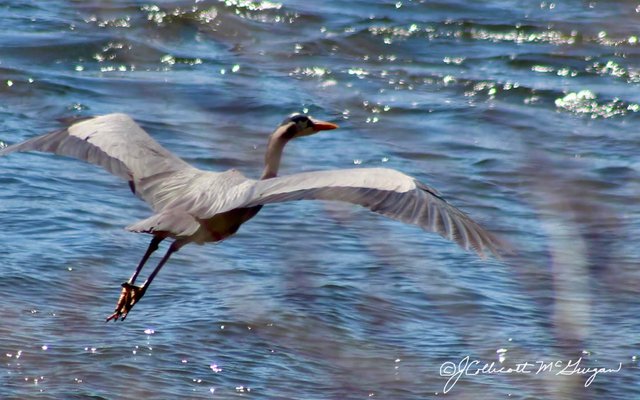 The heron looks to be older with a small tear on his body and the larger one on the wing.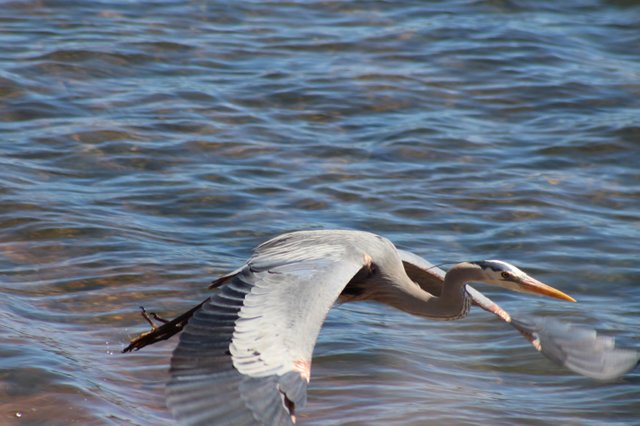 The average life of the Great Blue Heron is 15 years.
Information on Wikipedia.
"Not to be confused with the great egret.
The great blue heron (Ardea herodias) is a large wading bird in the heron family Ardeidae, common near the shores of open water and in wetlands over most of North America and Central America, as well as the Caribbean and the Galápagos Islands. It is a rare vagrant to coastal Spain, the Azores, and areas of far southern Europe. An all-white population found in south Florida and the Florida Keys is known as the great white heron. Debate exists about whether this represents a white color morph of the great blue heron, a subspecies of it, or an entirely separate species.[2][3] The status of white individuals known to occur elsewhere in the Caribbean, and very rarely elswhere in eastern North America, is unclear."
---
Location: Prince Edward Island, Canada
Camera: CanonEOS Rebel T6
All photos are of the same Great Blue Heron.
---
---

hive-114105
Animated Banner Created By @zord189


Courtesy of @derangedvisions