My entry to the Feathered Friends Community contest. Check Here for more information.
Round two is opened with a new theme:
BIRD ON WIRE
I was lamenting the fact I didn't have my camera with me when I saw an Osprey on a telephone line and then an eureka moment for the contest when Hubby said,
"You have lots of photos of the hummingbirds on the clothesline."
The hummingbirds have now gone South to avoid our winter. These are photos I had taken in the summertime.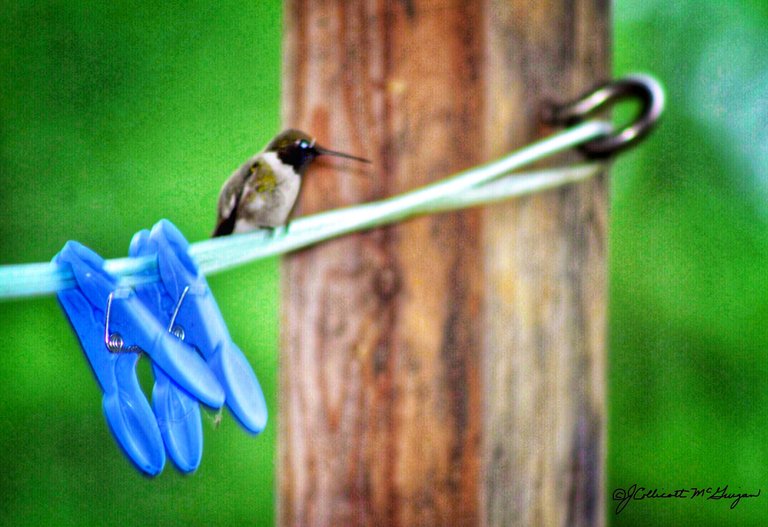 The hummingbirds have faithfully returned in the springtime to the feeders at the back and front of the house.
This hummer lands on the metal foot rest on the feeder.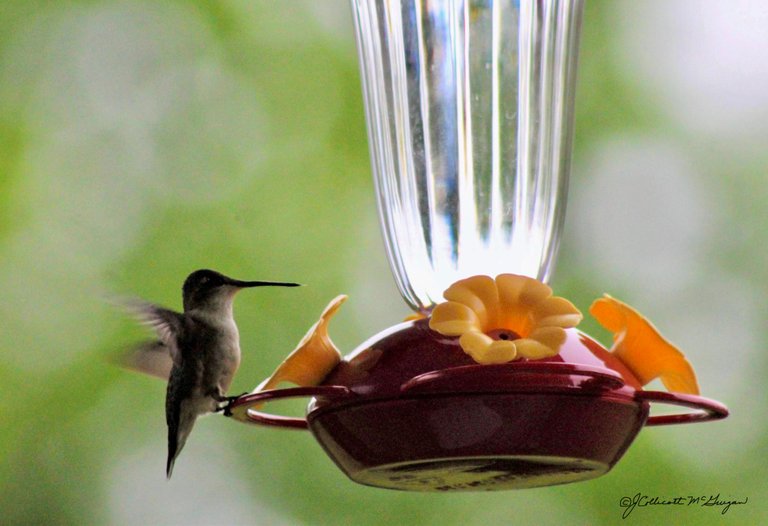 The hummers often rest on the clothesline when it is raining as there is a roof over the line. Hummer can not stand upright using their claws and like to have a line or wire to wrap them around.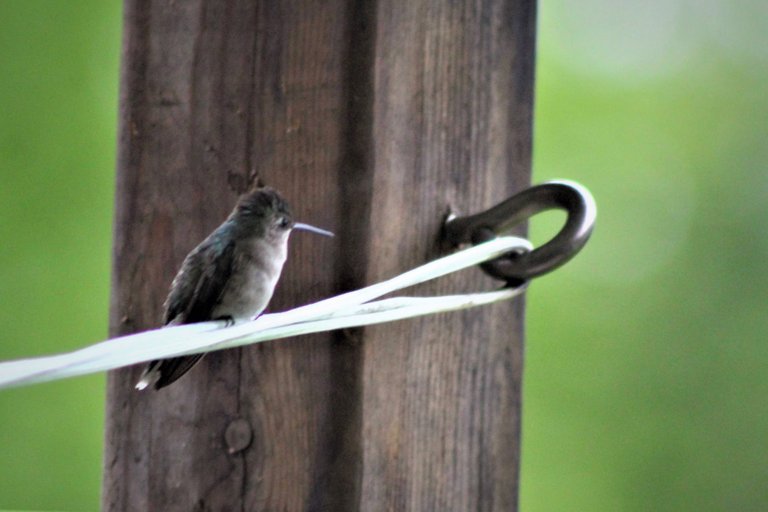 The ruby-throated Hummingbird resting on the rim of the feeder at the front of the house. The prettiest hummers are the males and he prefers this feeder on the front porch.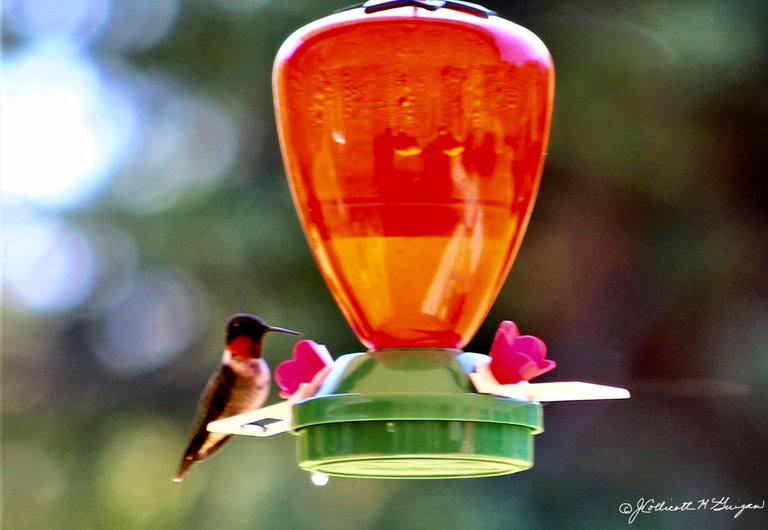 Location: Prince Edward Island, Canada
Camera: Canon EOS Rebel T6
Thanks to Feathered Friends Community and @melinda010100 for sponsoring the contest. Thanks @nelinoeva for coming up with the Bird On A Wire theme for this contest.



💞💞💞


Courtesy of @derangedvisions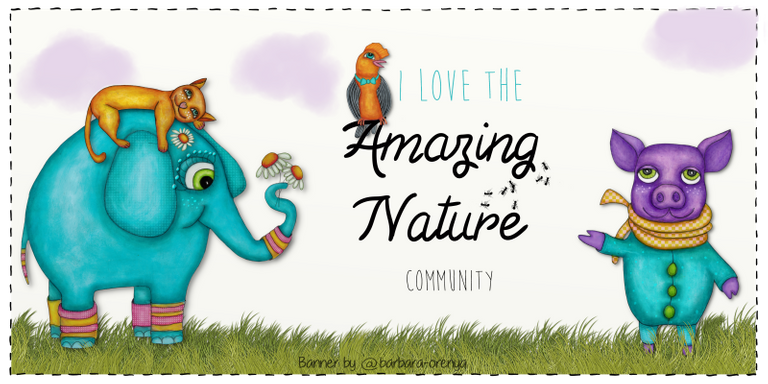 Banner created by @barbara-orenya