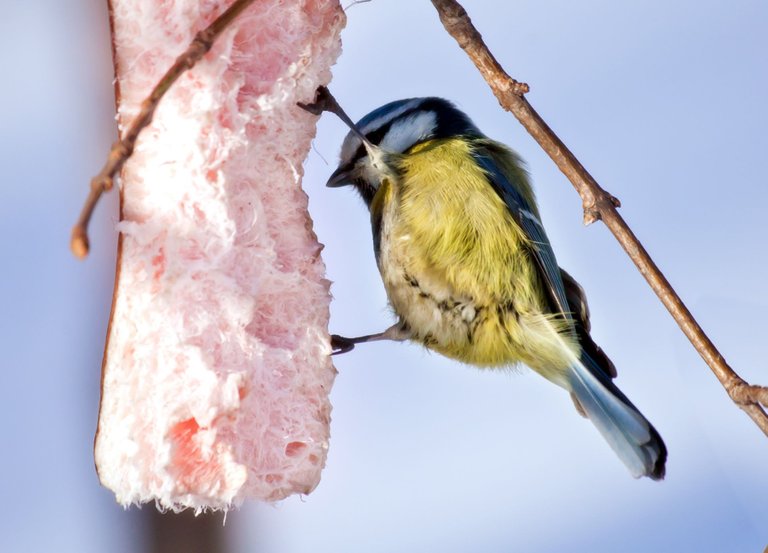 Captured this funny tit in February this year. My wife noticed the photo on the screen and noted: "When you fel hunger, you will put yourself into even more bizarre position")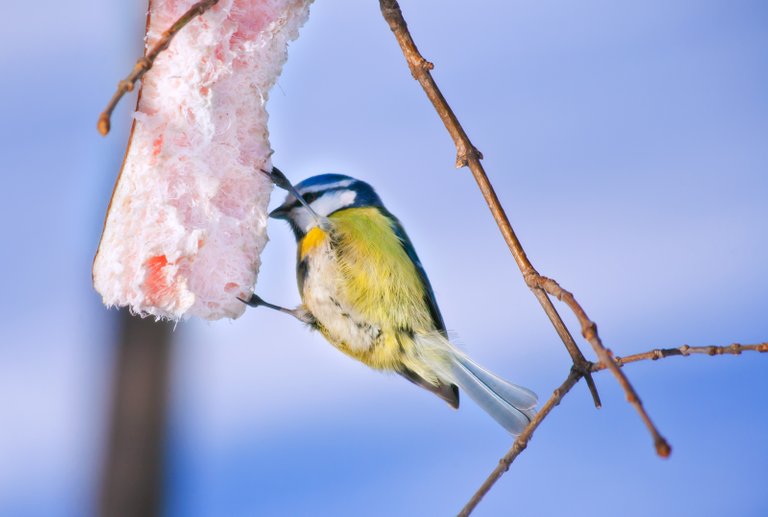 (Моя жена прокомментировала, увидев фото на экране: "Есть захочешь - еще не так раскорячишься!")
---
I add two more captures to the post, tho these in my opinion are not as funny, as the 1st ones.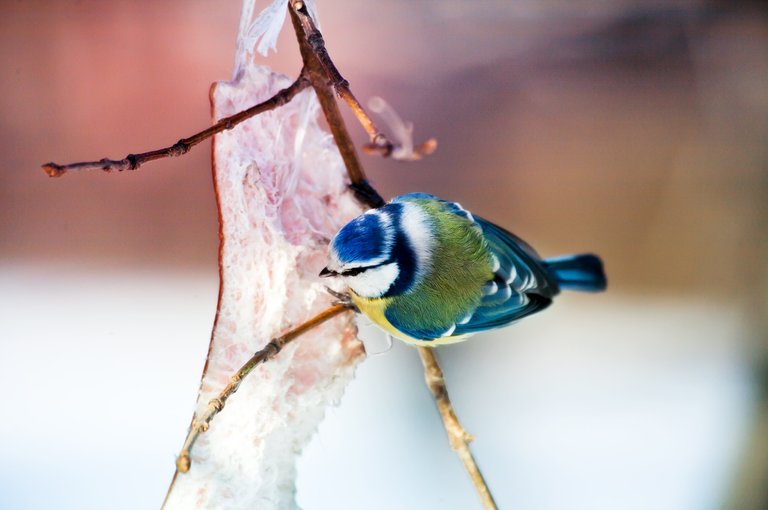 Синицы - любопытные мелкие птахи, очень юркие и стрёмные. Они не подпускают к себе фотографа близко - даже имея 300-мм телеобъктив, нелегко сделать красивый кадр. Но, благодаря их подвижности и активному так сказать, началу - они фотогеничнее, чем воробьи, которых снимать более скучно - все фото как один.... В них и мяса-то почти нет, один пуховой комок! Отчего вот они так за свою жизнь дрожат, кому они нужны?...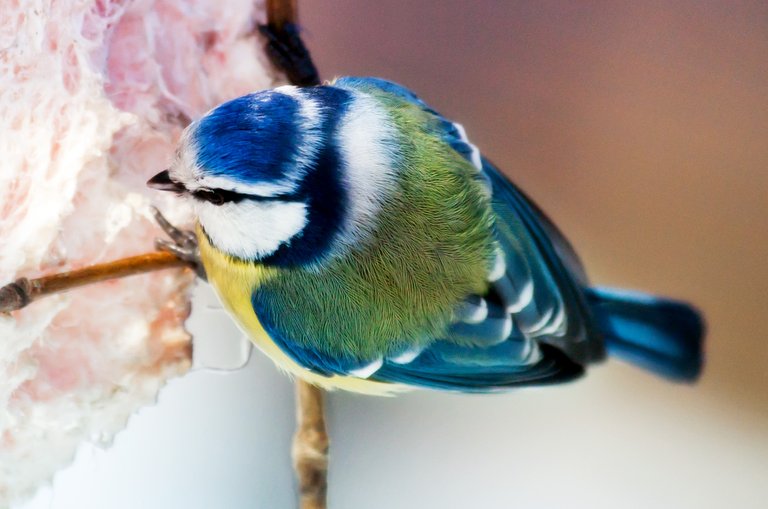 ---
This post (1st photo) goes for 'Show me your photo (of a bird)' contest, round 17! This week the topic was 'Funny bird'. Check the rules and details to take part, they are pretty standard:
weekly challenge, new prompt is published on Sunday;
link back your entry in the comment section of the contest post;
photo should be your own, obviously;
post it in #FeatheredFriends community;
add #smap tag
your post may feature more photos, just state which one is your entry (otherwise 1st will be taken into account);
mention the contest name in the title of your post.