Took some pics of starling's baby in the local park. All the photos are hires-clickable.
upd. as I've posted it... I am not so sure, after all: maybe it is rather a thrush? Expert opinion is warmly welcome!!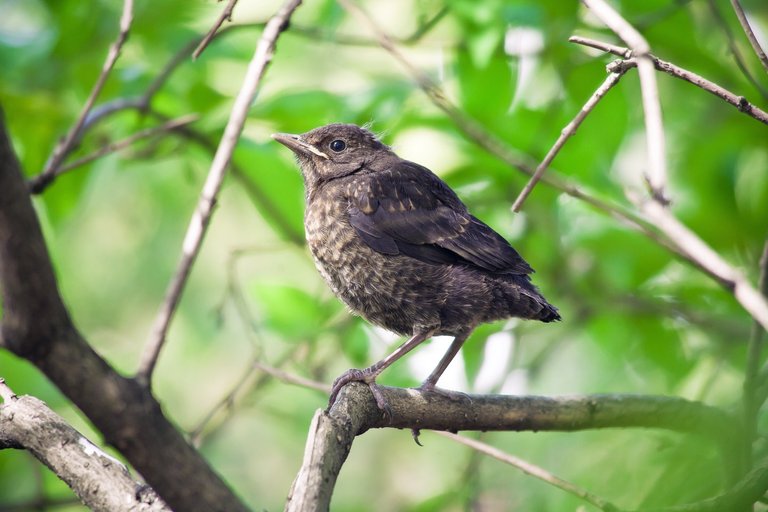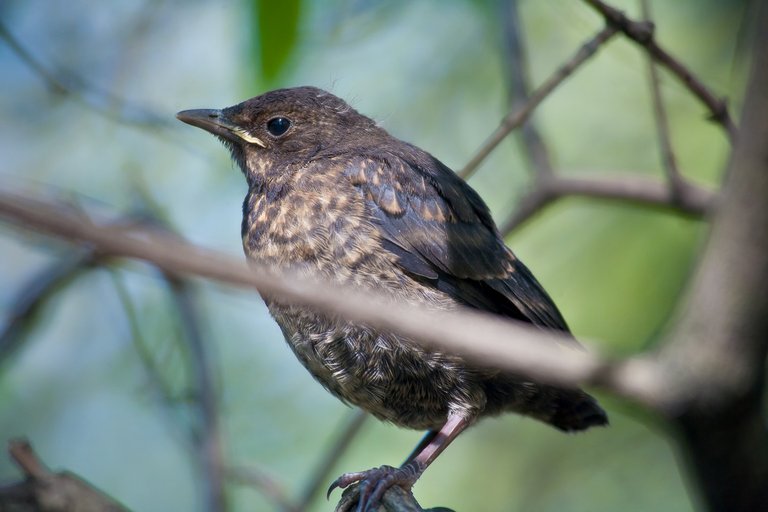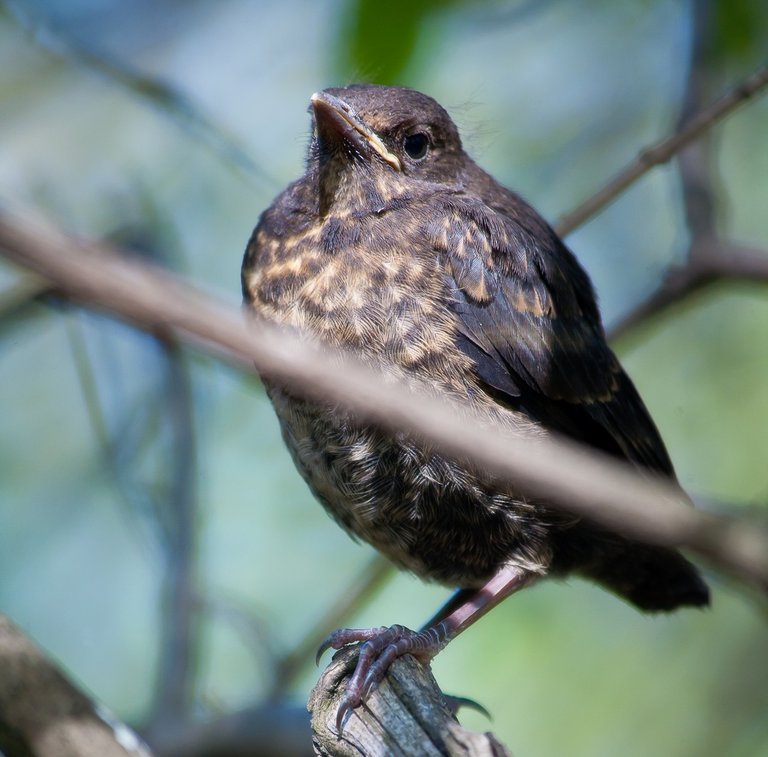 A cropped close-up portrait.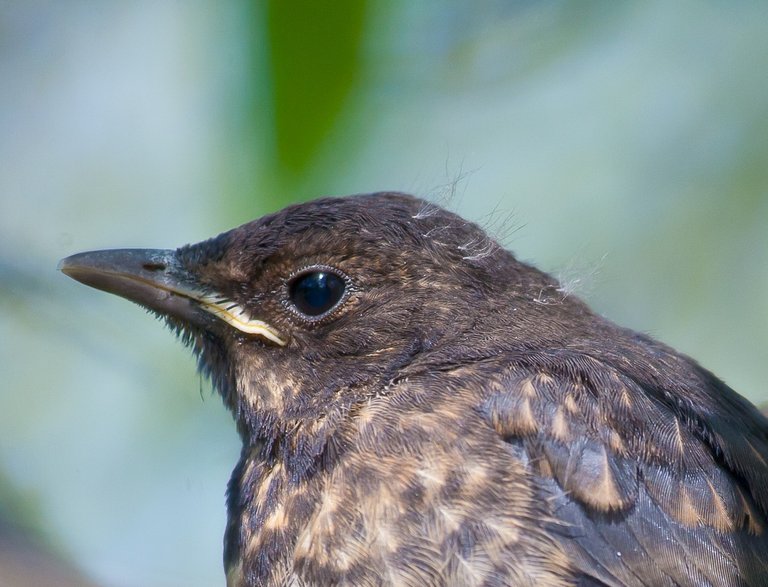 Note some left-over baby feathers on the head. So funny!
---
The pictures above were captured with 300mm tele, which I later changed to macro 150mm. And by the end of the walk, when the camera was already holstered and we were at the park's exit -- I noticed one more starling baby. I decided not to change the lens one more time, so these (below) were captured with 150mm macro. Happily, he let me come close enough.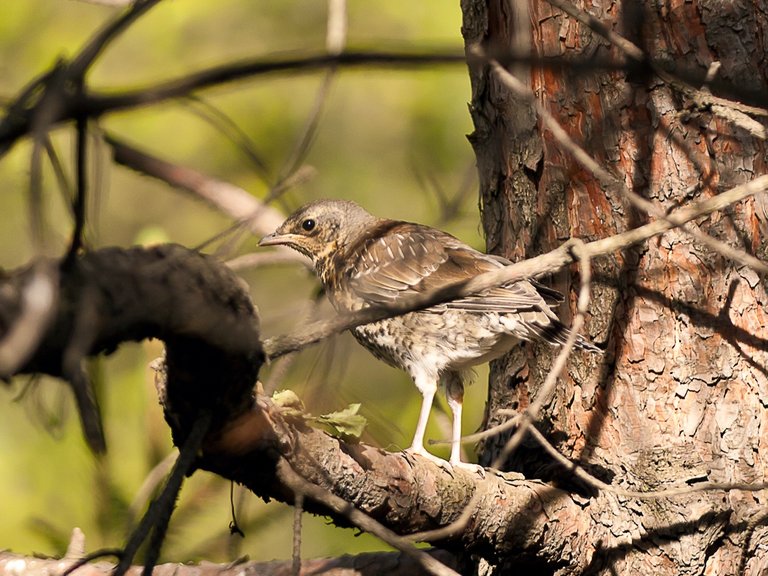 On this 1st pic you can see his legs -- really looks like a grown-up chicken to me. Very funny associations! Not sure if that is the same one as I shoot 2 hours before. But quite possible!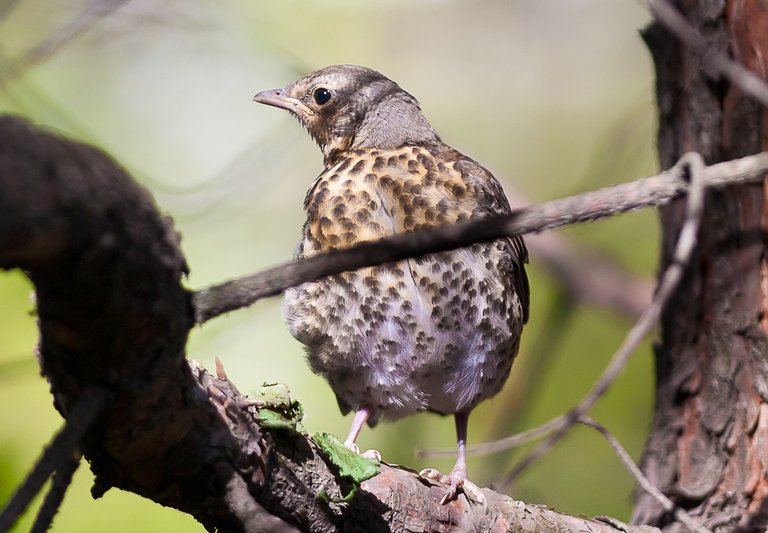 As I stepped in, the birdie became worrying with my close presence, changed position to another branch, and soon after that flew away. Yeah, 300mm tele has some definite benefits to 150mm! But I consider that Sigma has a more pleasurable bokeh).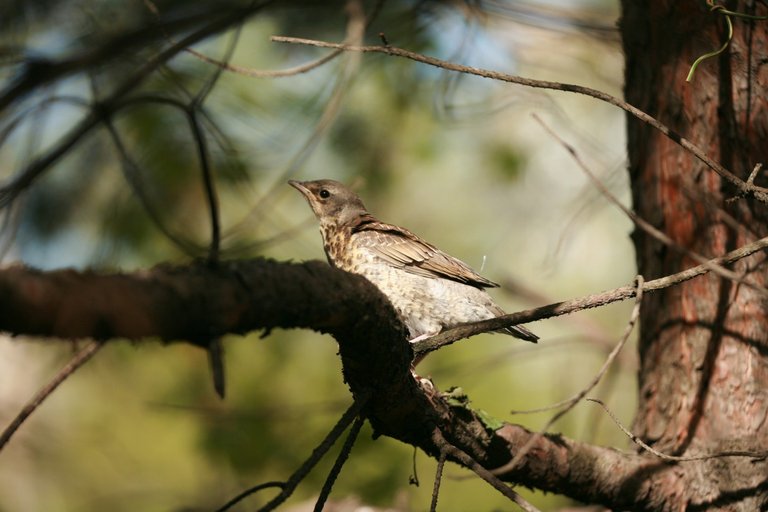 And that was (almost) the last photo I took...
---
Few more starlings pics from that day. Oh, and did you know they are also being named as 'English sparrows' ?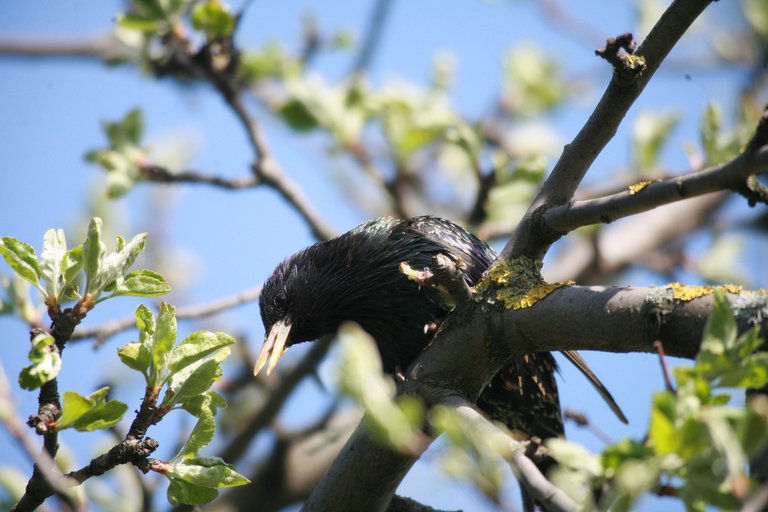 You may notice the lichens on the trees that I come to photo at this abandoned orchard. There are a plenty of them here ;)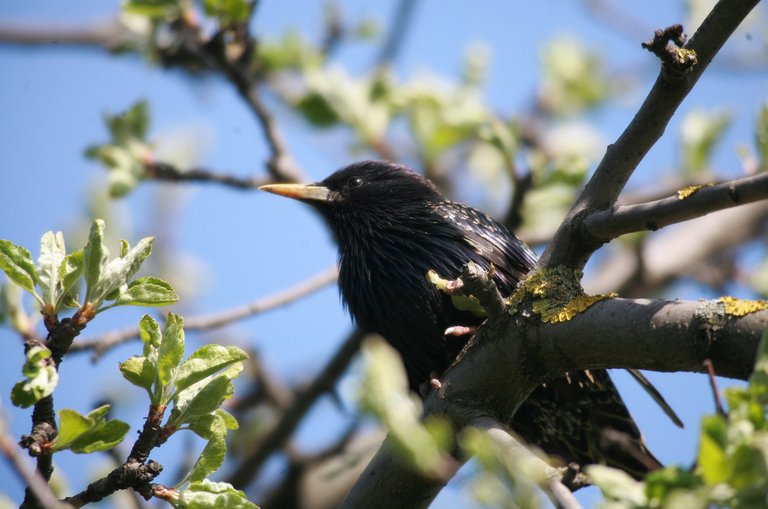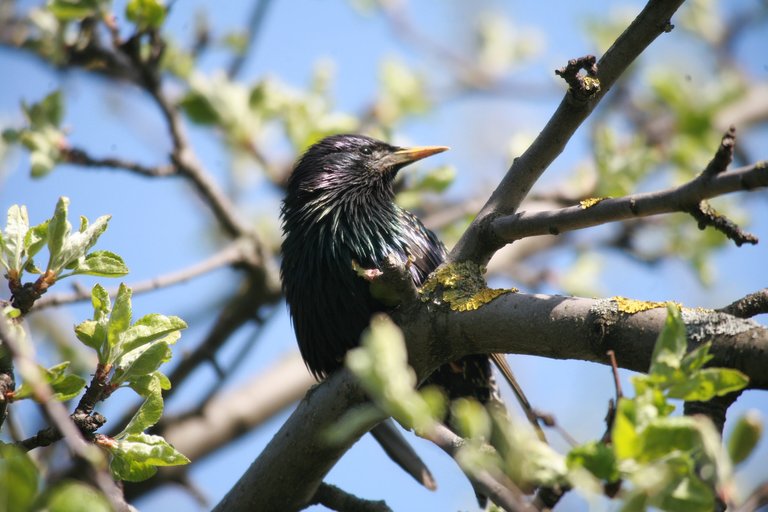 ---
The last pic also goes to the @qurator Photo Quest challenge.
This week prompt was: Bokeh.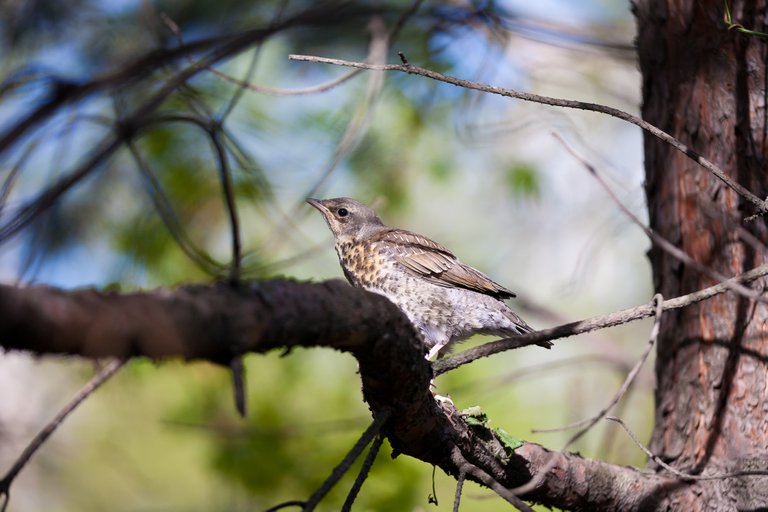 This is the edited version (clickable).
It has no fancy bokehlicious things cause its definitely not a vintage soviet manual lens. Its just my working heavy horse -- Sigma 150mm 2.8 (very, very heavy horse!) I enjoy the bokeh I am getting, tho it is not that great. I'd say, it does the job in a decent way. I shot this birdie on a pine tree, which had a lot of annoying little branches. And the lense blurred them in a great artsy way -- from annoying ballast, they became very fancy and enjoyable stuff that almost has its own value, adding to the photo.
That was the reason for me to submit it to the challenge -- lets have some alternative reference points for comparison: what other types of bokeh exist.