The photo I took today. A young jackdaw walks on the first spring grass ... and looks for food, carefully avoiding piles of dog poop.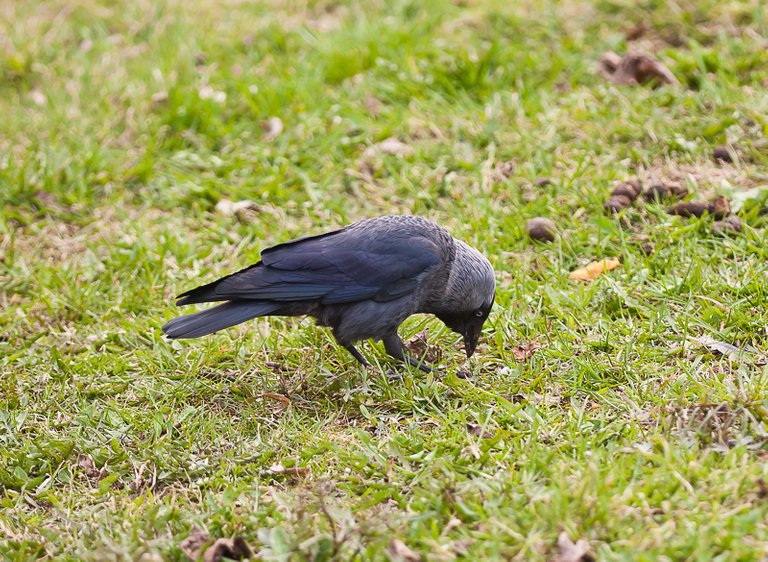 ---
More frames from the set: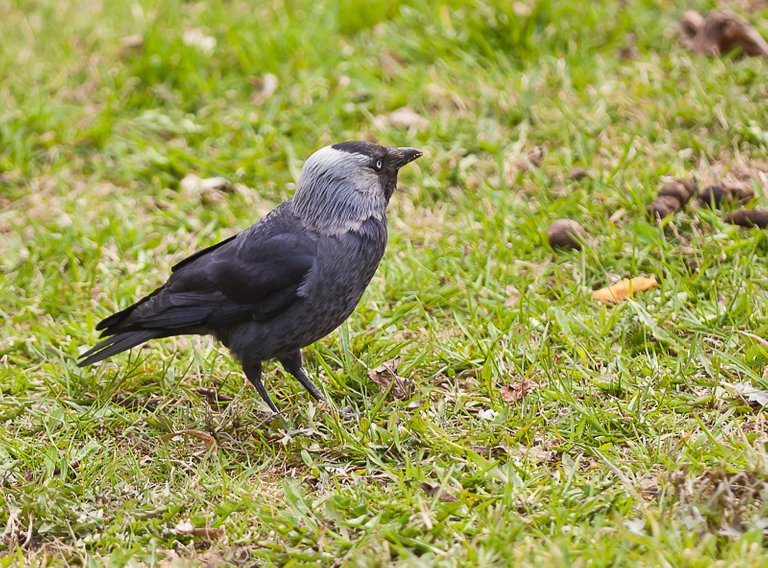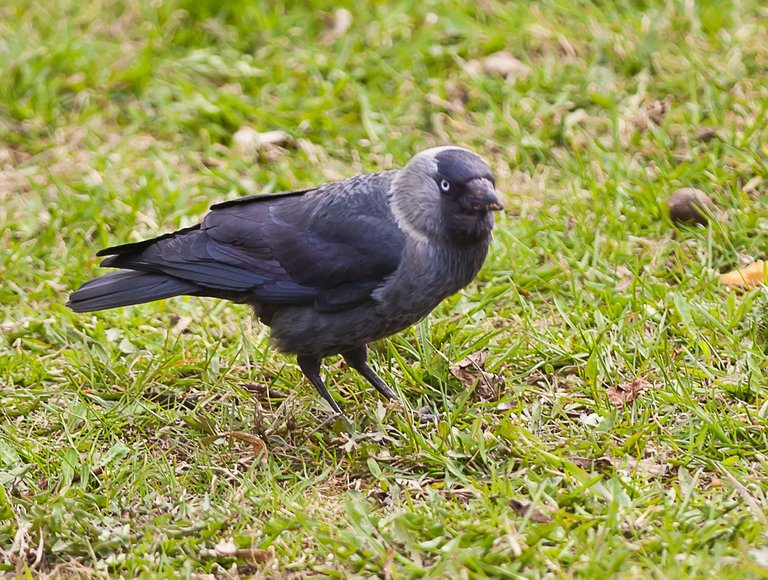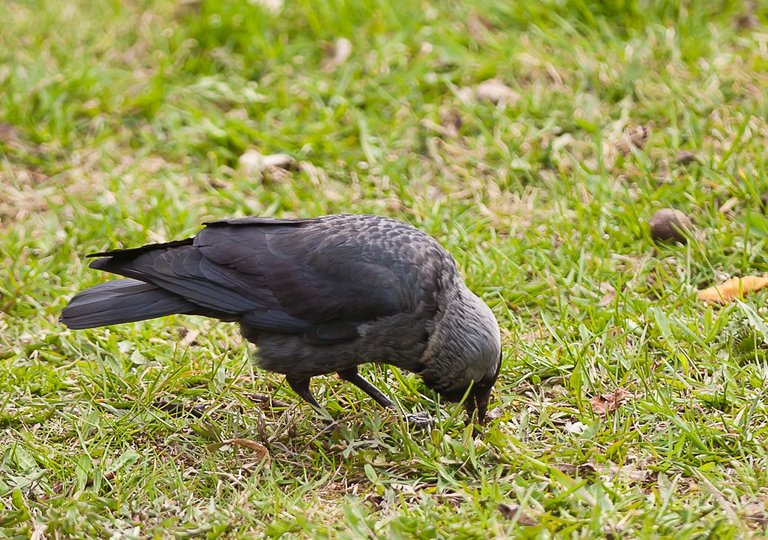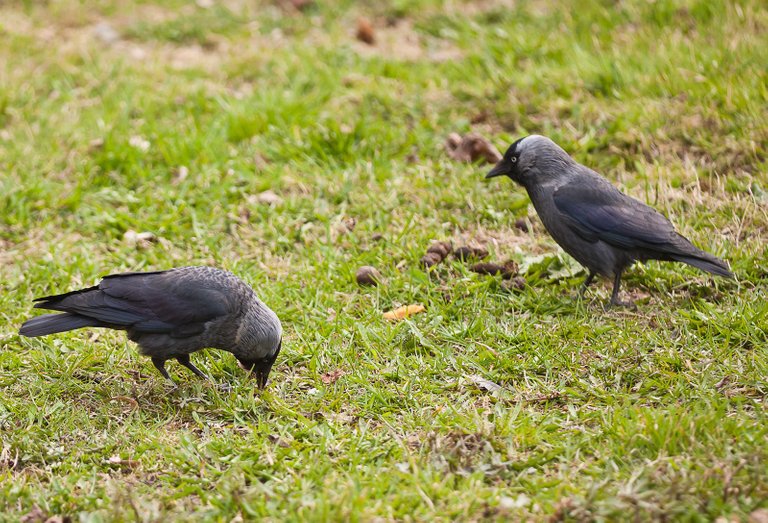 At this moment his collegue had appeared.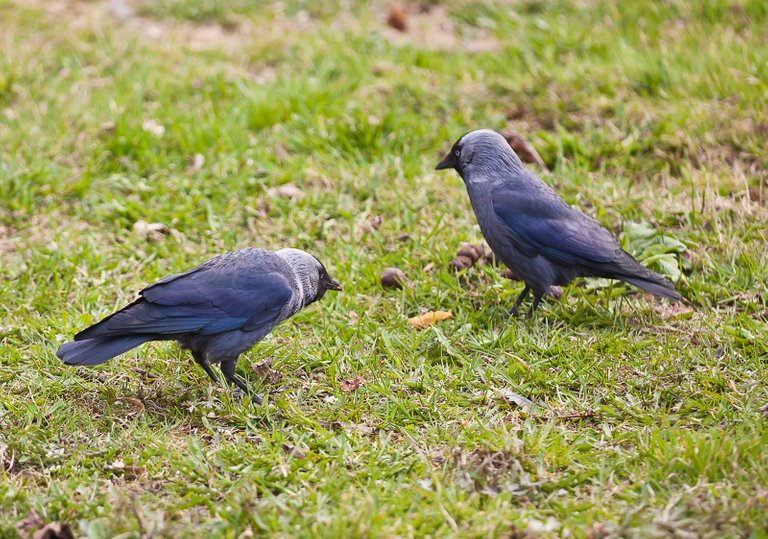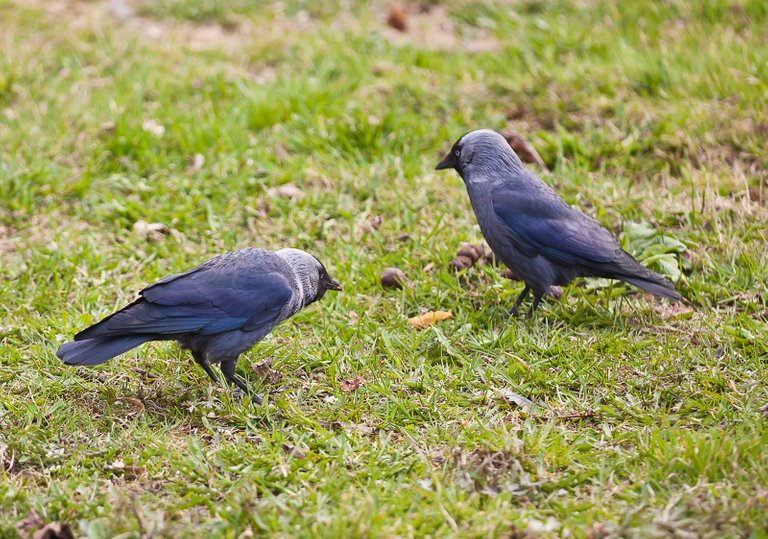 I am really curious to know, what nutrition they are so passionately search for?..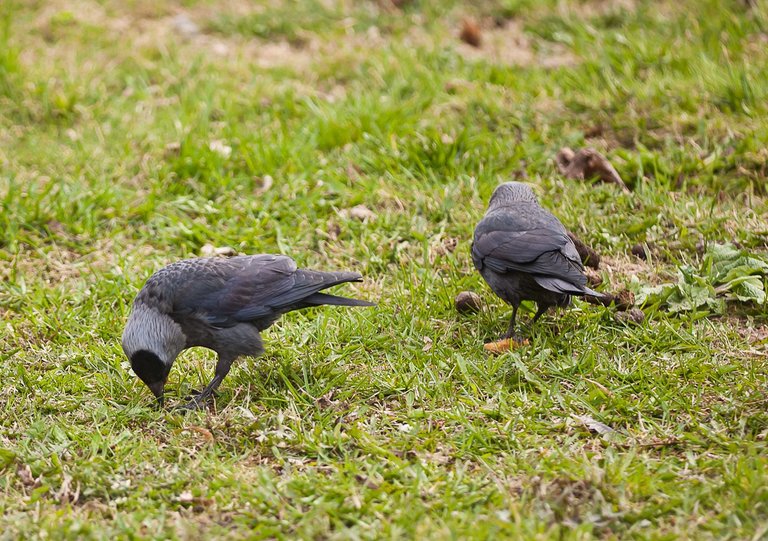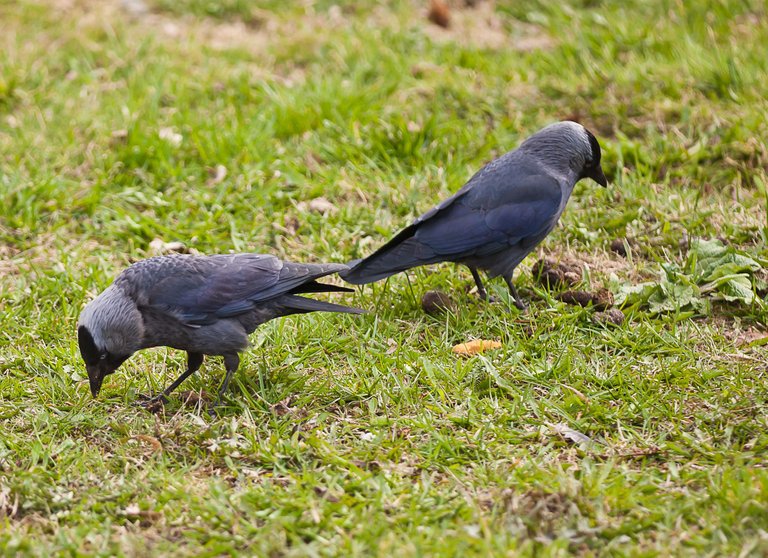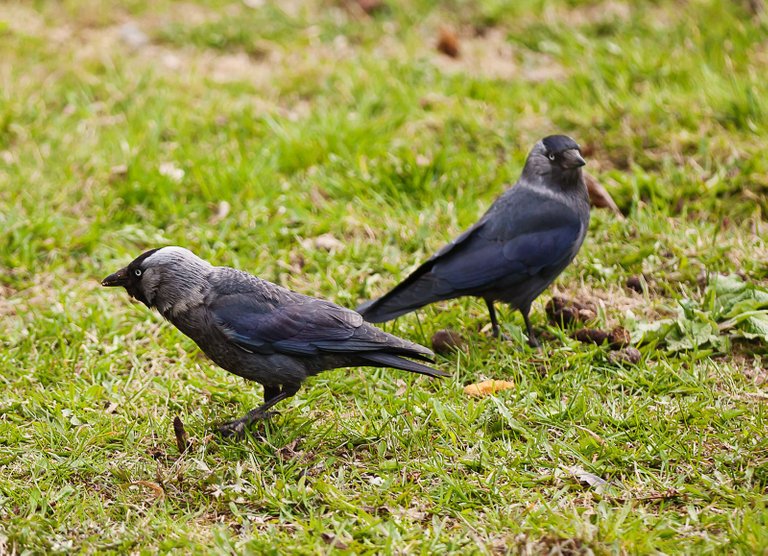 ---
This post goes for 'Show me your photo (of a bird)' contest, round 18! This week the topic was 'Bird in Grass'. Check the rules and details to take part, they are pretty standard:
weekly challenge, new prompt is published on Sunday;
link back your entry in the comment section of the contest post;
photo should be your own, obviously;
post it in #FeatheredFriends community;
your post may feature more photos, just state which one is your entry (otherwise 1st will be taken into account);
drop some extra text description;
mention the contest name in the title of your post.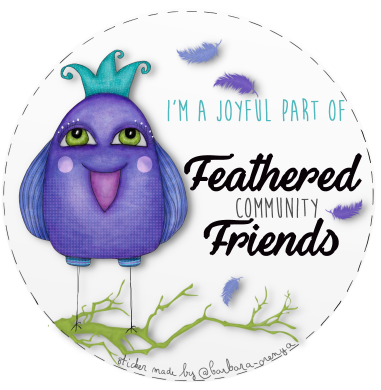 Header