Sillouetes at the golden hour

These themes are getting trickier! This week's SMAP contest is about sun and birds; and again, I realise that I need to step up my photo collection! 😁
Not that many photos were found, but enough to contribute. And to bring back some memories!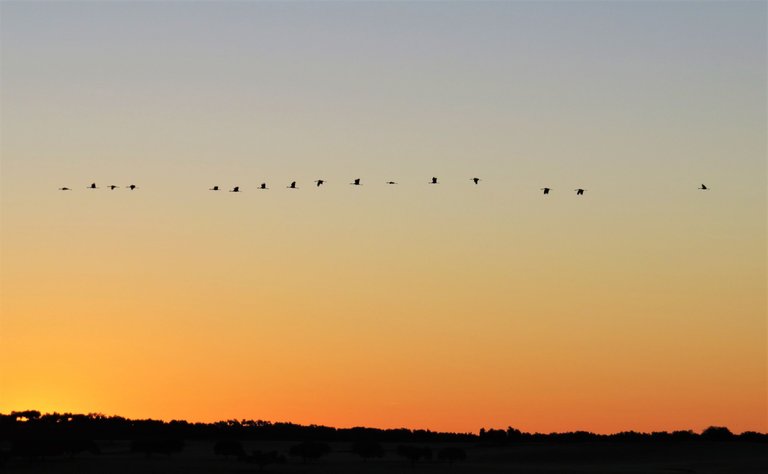 I got up really early the day after I took this photo to photograph these guys, but this one was taken at the golden hour, with the typical landscape of Alentejo as the background. The common crane, Grus grus, comes to spend the winter in Portugal, and chooses this region to do so. It's been sooo long since I went on a photo trip to see them, hope next winter that changes!
The next golden hour photo I've found was a recent one.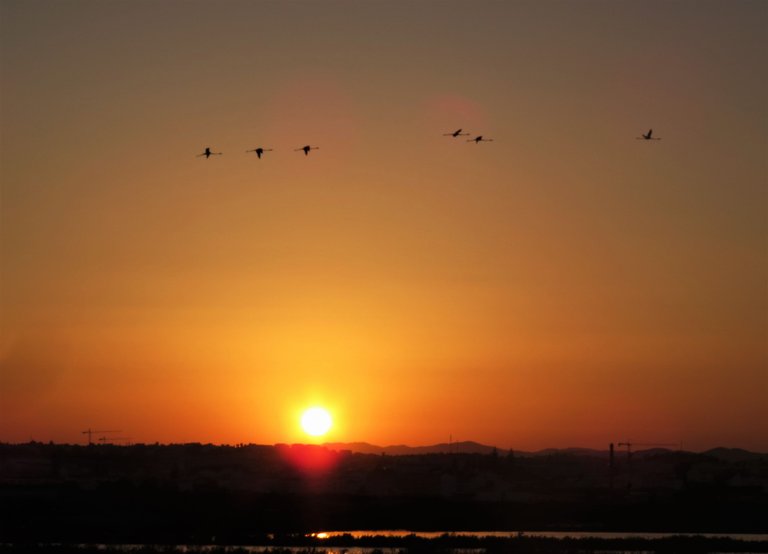 Tavira, the town on the background, has nearby salt flats that are filled with greater flamingos, Phoenicopterus roseus. I saw a bunch of them lift up and though I could take one of those cool photos with the sun zoomed and their sillouete in front.
Failed miserably. 🤣 But in my defense, the damn birds flew too high!
I did got a kind of bird in the sun photo! I think it was a lone flamingo, but not enough zoom/skill/camera quality to make it a nicer photo.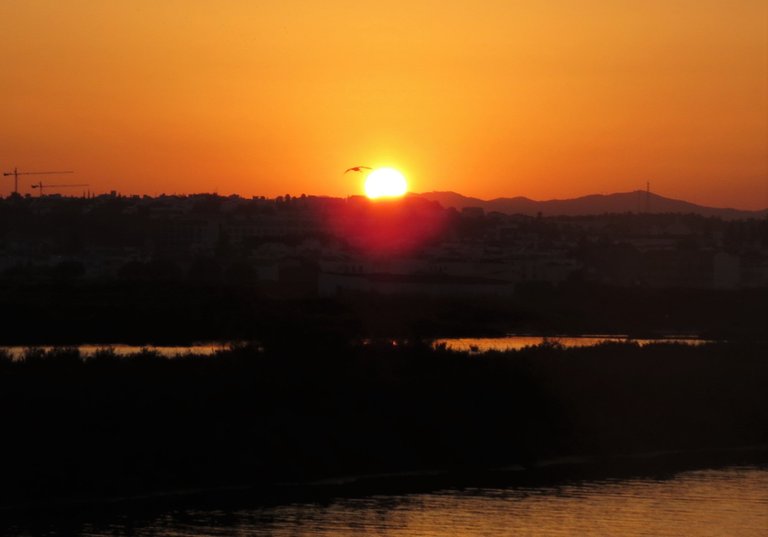 As flamingos flew, most of the birds stayed in the patches of water.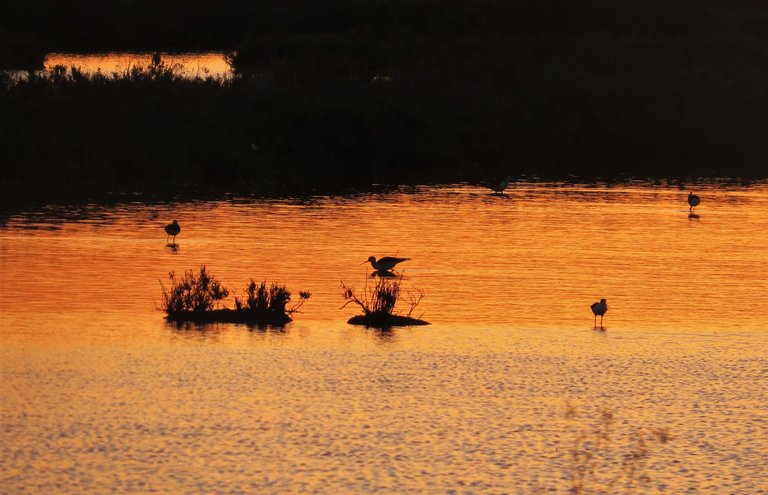 For the black winged stilts, Himantopus himantopus, golden hour was still feeding hour. And judging by the absence of other species in this patch of water, this was their territory; maybe I accidentaly photographed a stilt gang! They did look friendly thow; just noisy as hell!
---
Curious to see what photos will this edition bring; happy birding everyone!


Still haven't joined Splinterlands? In what planet do you live in? Click the banner below and join the fun! (It has my referral link; you can go directly to the website if you don't want to use it; either way... join in! 😎 )

---
---