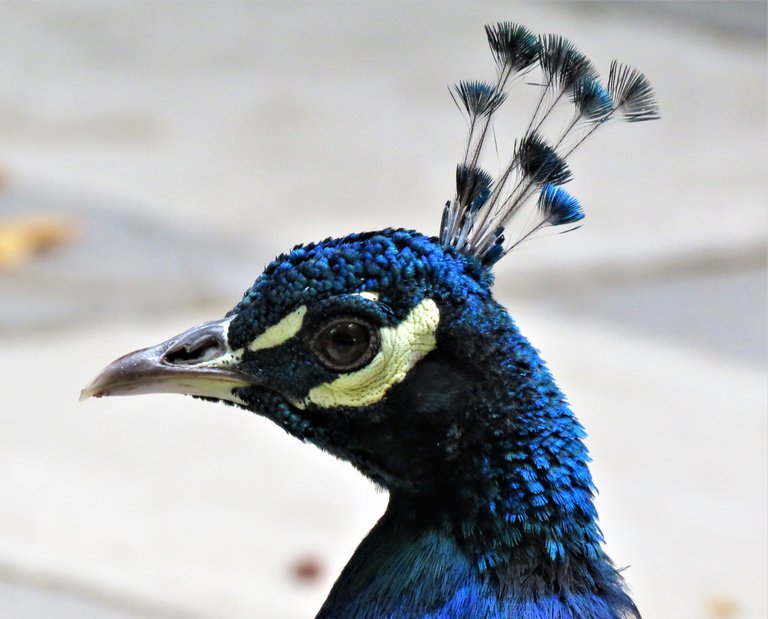 I love the detail on this guy's head and whatever they use that fancy brush hairdo for always confounds me.
Greetings to all and today I will show you some Indian Peafowls (Pavo cristatus) in South Africa and they were in an unusual setting on a famous wine estate.
We have seen the female here before, but today this lovely young guy decided to make an appearance.
Come and have a look.
He looked straight into my eye and said, "Hey, what do you think about my makeup"?
Of course I told him that it was beautiful and he was happy.

Happy enough to walk around and scrounge some tidbits from the diners.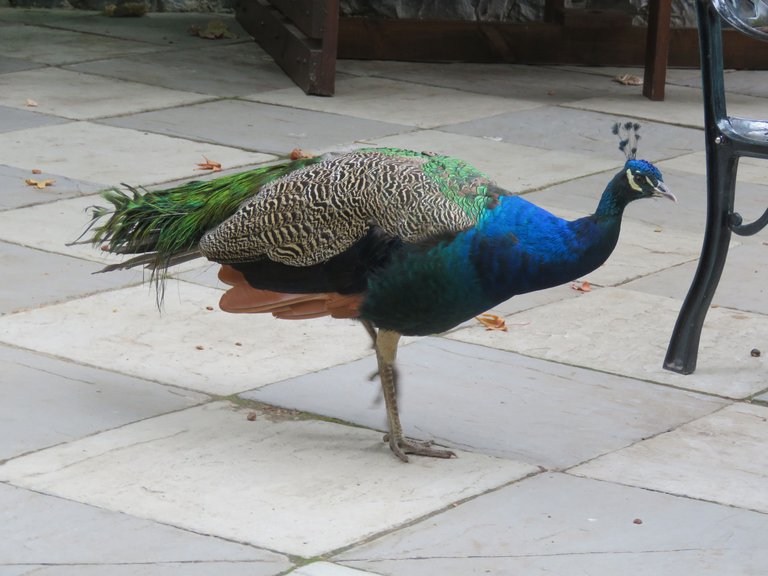 Diners? Yes, this is an open air restaurant on a wine farm.
We regularly pop in here for a coffee.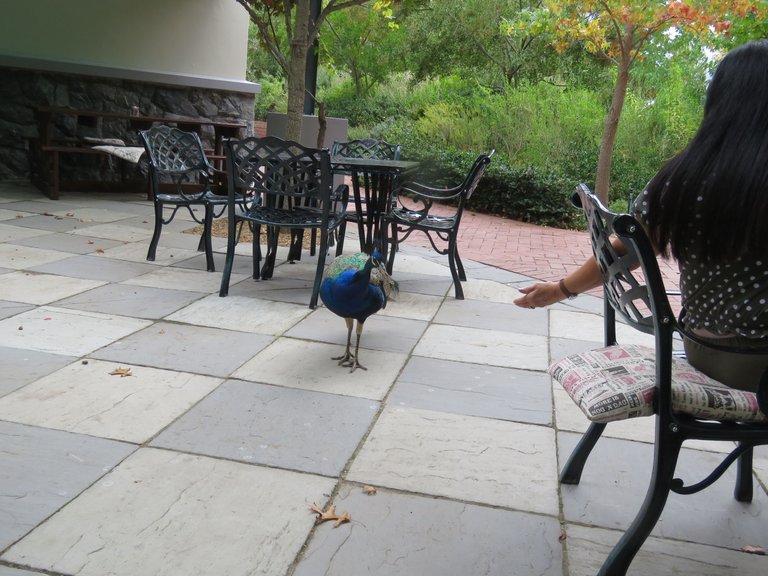 "Thank you ma'am" he said as he received this morsel in gratitude.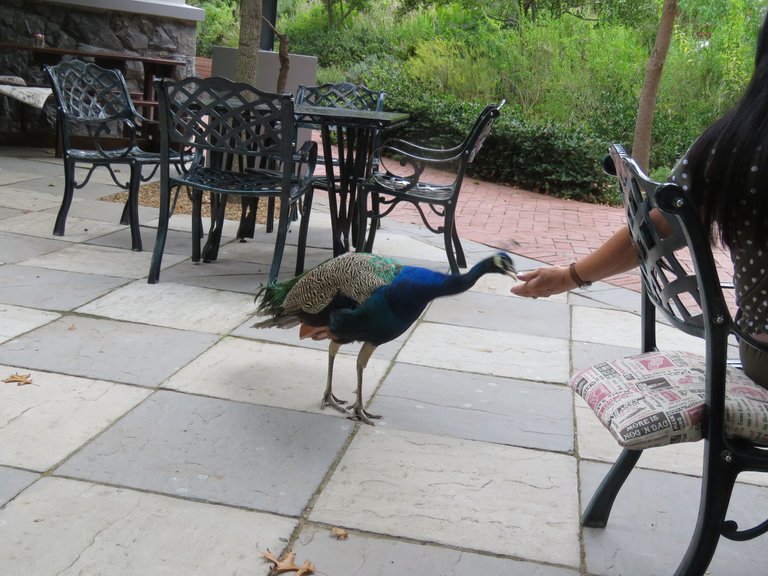 Oh, as usual the wife also came to join the party.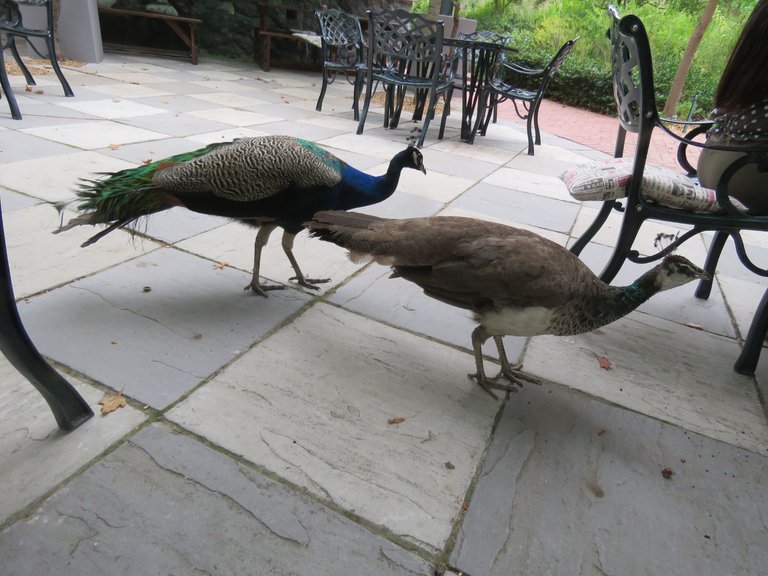 Finally as we left we had to watch out for the Guinea Fowl, pest control squad, as they cross the road indiscriminately.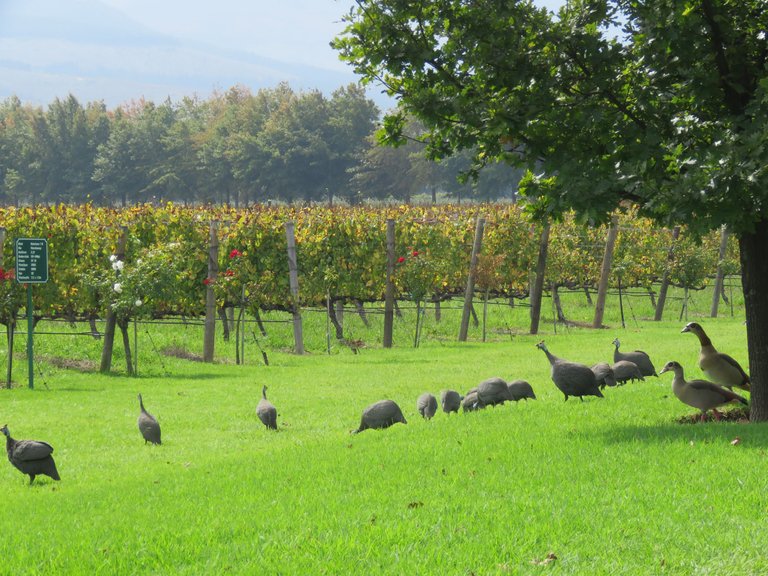 See what I mean about crossing the road?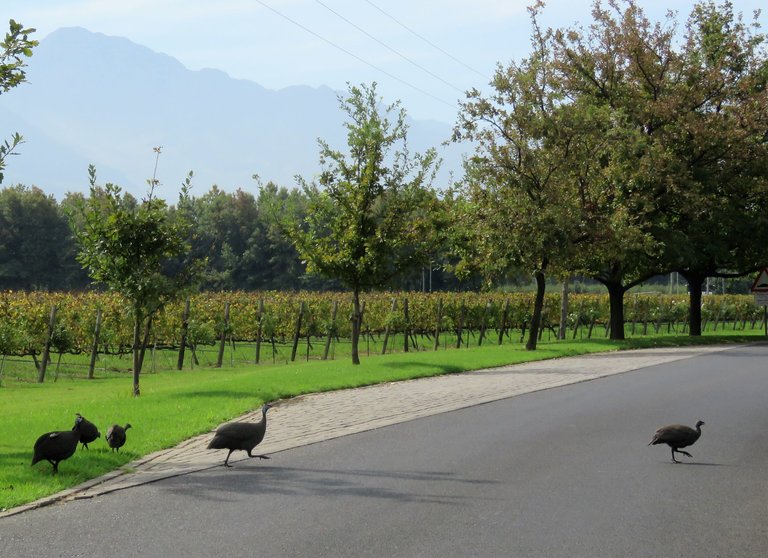 Oh yes, we have many fruit and wine farms here and they all have heaps of wildlife on them. Always a pleasure to visit one of the farms and I have never returned from a visit with less than 150 photos of new sightings.
The life on the farms changes with the seasons and beauty abounds in every new season.
And That's All Friends.
Note: All photos are my own and taken with a Canon Powershot SX60HS Bridge camera.
We hope that you enjoyed the story and the pictures
Thank you kindly for supporting a post by @papilloncharity